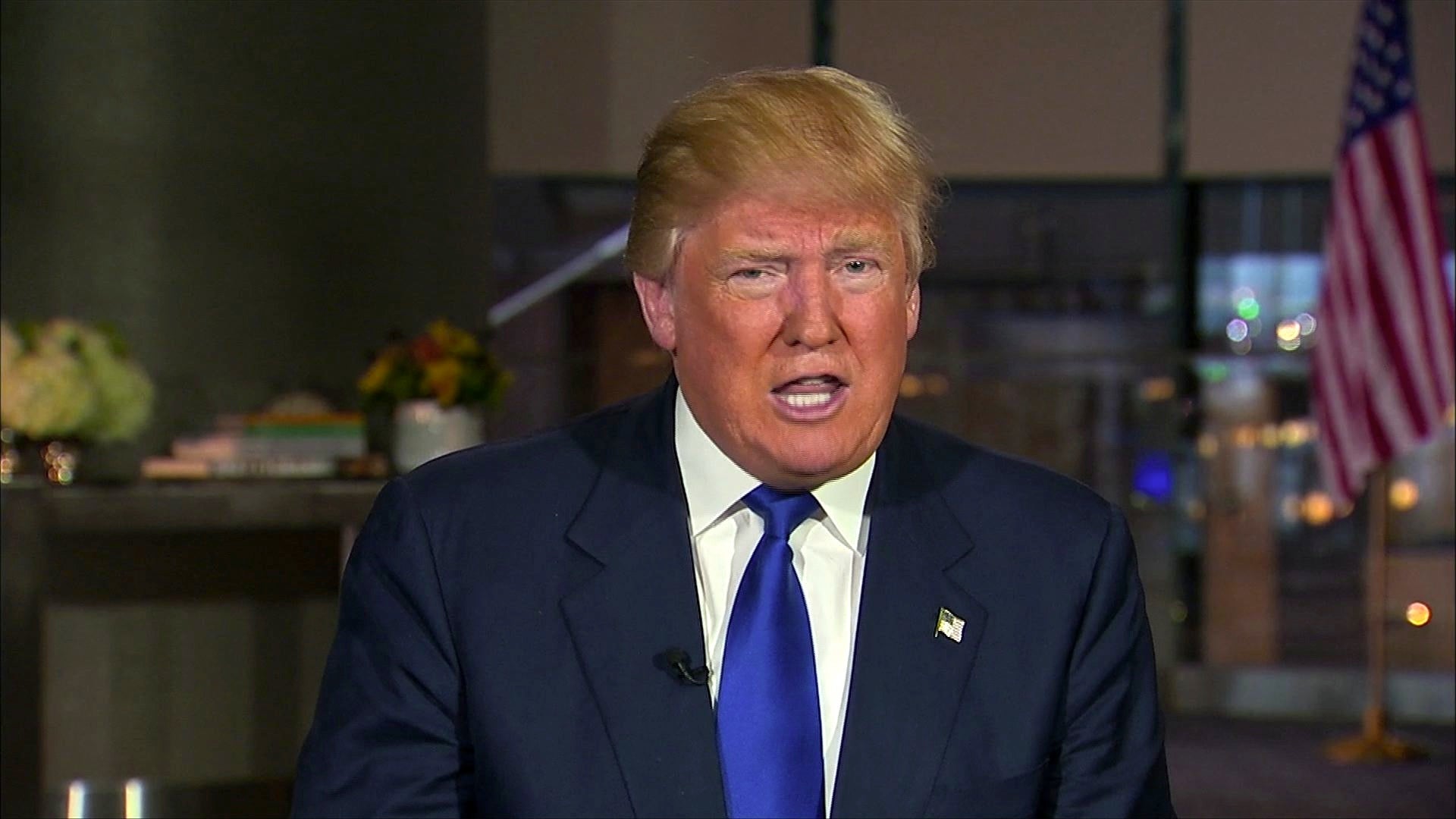 Trump picks up big Florida endorsement
On the eve of the crucial Florida primary, the state's attorney general, Pam Bondi, dealt another blow to home state Sen. Marco Rubio's quickly fading presidential hopes, announcing her support for Donald Trump.
"We need someone who is unafraid to lead and restore America to its greatness," Bondi, a rising star in Republican politics in Florida, said. "And today, I am proud to endorse Donald Trump."
"Oh, by the way, there's one more reason," Bondi said. "I always listen to my mom. And my mom is with Donald Trump and so am I." Bondi also cited a friendship with Trump going back "many years."
This added to a small but growing number of elected state officials endorsing Trump, a list that includes New Jersey governor Chris Christie, who introduced Bondi.
"And Pam, I'll tell you. I think [you are] the most popular person in Florida by far. Right?" Trump said, as he led off his speech in Tampa, Bondi's hometown. "And a really capable woman and somebody that loves the people of Florida so much and I just want to thank Pam for introducing me and endorsing me, it's a great honor. Tremendous honor. And your mother. Most importantly, to your mother. Thank you very much."
Trump's spoke in a small room at the Tampa Convention Center, where he marveled at how much attention his candidacy had received since he announced his run for president last June.
"I've been on the cover of Time Magazine more times than less," Trump said.
It was a more intimate setting than usual, with Trump standing at the center of the room surrounded by about a thousand people. Former Alaska governor Sarah Palin, who spoke before Trump, sat to the side watching Trump's speech. Christie did not remain in sight, while at an earlier event in Hickory, North Carolina, Christie was on the whole time.
Like at most of his rallies, this Trump event featured at least five disruptions. Trump didn't seem fazed and referred to them as "crazy."
"How many people have really been hurt during this whole thing?" Trump said.
A couple seconds later, as another person was ejected, Trump said, "somebody wants to get on television. They stand up, they think they're gonna be movie stars. They're not gonna be movie stars, don't worry."
Just a few breaths later, Trump said, "These people are crazy! They're crazy! I didn't know this would happen in Tampa!...Let me ask you. You know, I don't want to ruin somebody's life. But do we prosecute somebody like that?"
Trump's supporters, as rowdy as ever in the intimate setting, chanted Trump's name as protesters were escorted out and eagerly pointed them out.
"I think that, like the media even says, there's just tons of anger out there right now," said 23-year-old Ryan Lewis, a finance and economics major at the University of South Florida. "From what I heard, that was actually protesters paid for by the Bernie Sanders campaign...I think it's just a scare tactic to get people to not want to vote for Donald Trump, which is a brilliant idea. But I don't think it's gonna work."
Multiple polls released on Monday show Trump with a commanding lead in Florida. According to one Quinnipiac University poll, Trump is drawing 46 percent of voters, more than double Rubio's 22 percent.
Thanks for reading CBS NEWS.
Create your free account or log in
for more features.