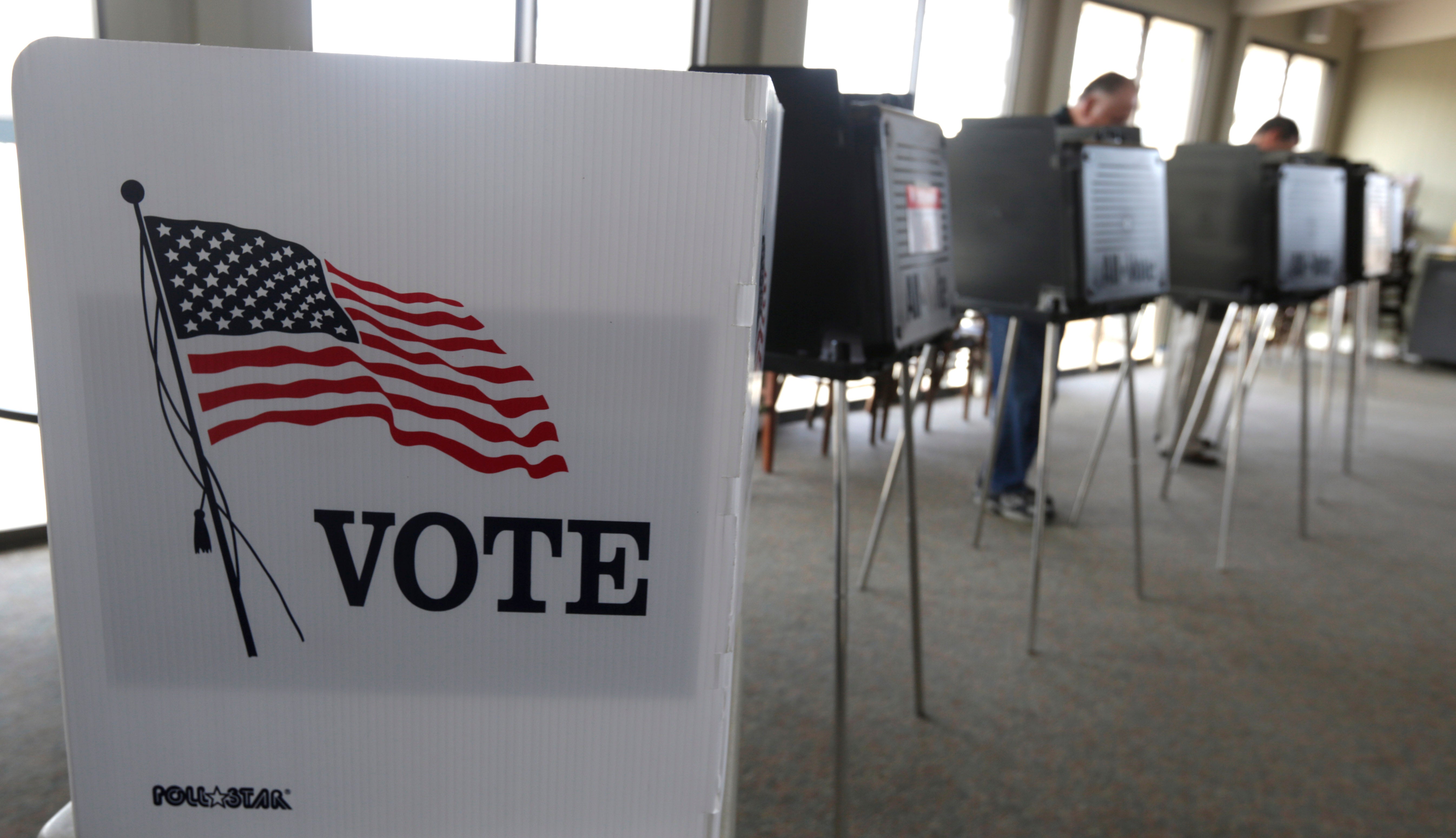 Democrats accuse GOP, Donald Trump of voter intimidation in four states
COLUMBUS – Democrats are accusing Republicans and Donald Trump's presidential campaign of conspiring to intimidate voters in at least four states just days ahead of the election.
In each lawsuit, the state's Democratic party is seeking court action to preemptively block potential voter harassment or intimidation from Republican poll watchers or other observers.
The lawsuits were filed beginning Sunday in Ohio, Pennsylvania, Nevada and Arizona against Trump's campaign, each state's Republican party and GOP operative Roger Stone, who runs the group "Stop the Steal."
Trump has called on his supporters to act as "election observers" in certain areas of the country to help prevent fraud. That has stirred fears of voter intimidation and confrontations at the polls.
In a federal lawsuit filed in Cleveland, the Ohio Democratic Party accused Trump and Republicans of conspiring to threaten, intimidate and prevent minority voters from casting ballots in the perennial battleground state. The complaint cited comments Trump has made at rallies in Ohio and elsewhere.
"In the months leading up to the 2016 election, Trump has made an escalating series of statements, often racially tinged, suggesting that his supporters should go to particular precincts on Election Day and intimidate voters," the Ohio lawsuit alleged.
The state party said that absent court intervention, voters would be subjected to "intimidation, threats, and perhaps even force at the hands of vigilante 'poll watchers' and 'ballot integrity' volunteers on Election Day."
Ohio Republican Party spokeswoman Brittany Warner called the lawsuit "a publicity stunt" and said the party is not involved in such voter intimidation. Pennsylvania Republicans called the lawsuit "a desperate effort by the Democrats in the face of eroding support for Hillary Clinton."
Messages left Monday with Trump's national and Ohio campaigns were not immediately returned.
In an emailed response, Stone said the lawsuit is without merit. He said his organization is not coordinating with the Trump campaign or any official GOP organizations. Instead, it is partnering with another group called Vote Protectors to conduct exit polls and plans to compare those responses with the voting machine results in 7,000 precincts nationwide.
"We seek only to determine if the election is honestly and fairly conducted and to provide an evidentiary basis for a challenge to the election if that is not the case," Stone said.
In Arizona, Democrats are seeking a court order to block volunteer GOP poll watchers from harassing or photographing people headed to polling locations.
The lawsuit there said the state Republican Party is essentially an arm of Trump's campaign and the campaign and its backers have been organizing "citizen journalists" and "poll watchers" to flood minority-heavy polling sites on Nov. 8. But Arizona GOP spokesman Tim Sifert said the party is doing no such thing.
Arizona Democratic Party Chairwoman Alexis Tameron said the party is worried that "rogue actors" will scare off voters.
In Nevada, the lawsuit claimed that Trump supporters have yelled at voters outside Las Vegas-area polling places when they said they were not voting for the Republican nominee. Among other requests, Democrats asked the court to declare that aggressive questioning of voters waiting to cast their ballot or threats of legal or criminal action are illegal.
Nevada Republican Party Chairman Michael McDonald said his party has zero tolerance for voter intimidation.
Thanks for reading CBS NEWS.
Create your free account or log in
for more features.