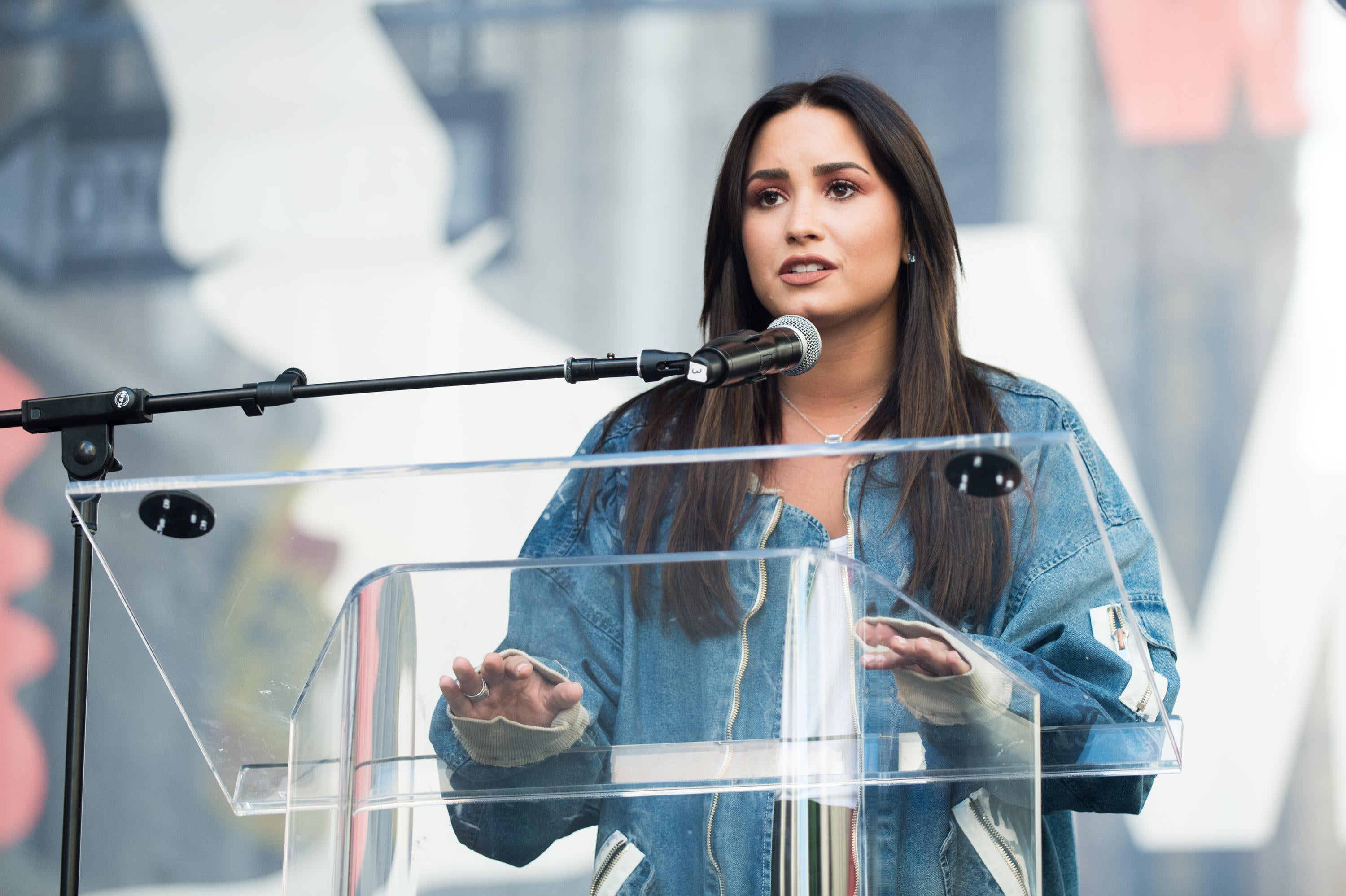 Details emerge about what happened before and after Demi Lovato's apparent overdose
New details are emerging about what happened before singer Demi Lovato's apparent overdose on Tuesday. A source told Entertainment Tonight Lovato was not partying alone before she was found unresponsive in her Los Angeles home and her family and friends had feared she was hanging out with people who were encouraging her drug habit. The source also said Lovato was dating someone her family wanted her to stay away from, reports "Entertainment Tonight" co-host Kevin Frazier.
A source said Lovato's family is now focused on providing a clean, safe place for the singer to heal. Lovato's friends reportedly used the medication Naloxone, sometimes referred to as Narcan, which can reverse the effects of opioid overdoses to treat the 25-year-old after she was found unresponsive at her home Tuesday morning.
"I think it was very wise for her friends, or family, or whoever it was to have Narcan on hand. They probably saved her life," addiction psychiatrist Dr. Laurence Westreich said.
Just two days earlier at a concert in California, Lovato had trouble remembering the lyrics to her recently released emotional ballad "Sober" and walked off stage.

In "Sober", Lovato admitted she relapsed after six years of sobriety. She's been in rehab twice before, the first time at age 18. Still, her overdose took fans and fellow artists, including Meghan Trainor, by surprise.
"I didn't know it was that bad," Trainor said.
Lovato's family is going to do everything in their power to help get Lovato back on track and are making plans to get her straight into rehab, a source told Entertainment Tonight.
"The important thing is to keep hope alive. To try another modality of treatment, to try another medication, to try a psychotherapy… To try to get better," addiction psychiatrist Dr. Laurence Westreich said.

Lovato was open about her addiction as well as her family difficulties and depression when she spoke with "CBS Sunday Morning" back in 2016.
"Every time I go through something painful, I kind of just, I look up at the sky and I just go okay, I don't know why you're putting me through this, but there's a reason, help me figure it out," Lovato said.
Lovato was scheduled to perform Thursday night in Atlantic City but that concert was cancelled. The addiction specialist we spoke to says it's relatively common for people with a long period of sobriety to relapse, but with proper treatment there's every hope for long term recovery.
Thanks for reading CBS NEWS.
Create your free account or log in
for more features.