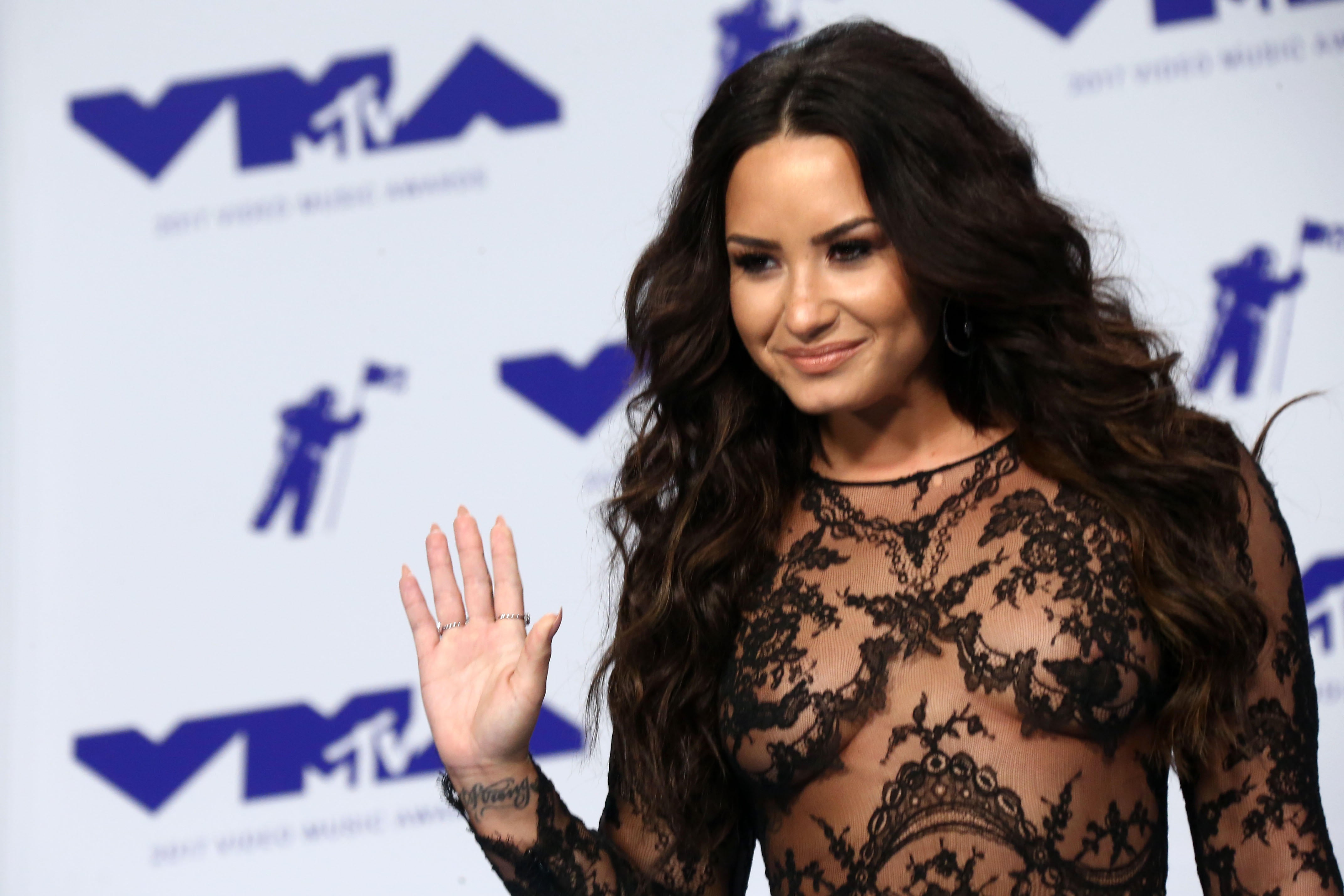 Demi Lovato reportedly hospitalized for apparent overdose
UPDATE: A source confirmed to CBS News that the overdose was not from heroin.
---
Demi Lovato was hospitalized on Tuesday for an apparent drug overdose, according to multiple reports. Los Angeles Police Department officials confirmed to CBS News that they responded to a drug overdose at the 8000 block of Laurel View Drive in Hollywood Hills, California, where Lovato's home is located.
The singer's representative said in a statement, "Demi is awake and with her family who want to express thanks to everyone for the love, prayers and support. Some of the information being reported is incorrect and they respectfully ask for privacy and not speculation as her health and recovery is the most important thing right now."
Earlier, a source told ET that Lovato was "stable." A spokesperson for the Los Angeles Fire Department told ET that at 11:22 a.m. they responded to a medical need call and transported a 25-year-old female patient to a local hospital.
Lovato has talked openly before about her struggle with substance abuse. In June, she released a song called "Sober" about a relapse after six years of sobriety. In the song, she apologized for letting down her family and fans.
The singer performed at the California Mid-State Fair on Sunday with her friend, Iggy Azalea. Azalea revealed to ET that she knew about Lovato's relapse and was worried someone would use the news against her, but said ultimately, she was proud of Lovato for sharing her struggle in "Sober."
"I was just really proud of her that she was honest, because it's really hard to be honest with yourself," Azalea told ET. "So, to be honest with the whole world, [to share] something that you struggled with very publicly, it's something that is very admirable. I was very proud of her to see her write that song and put it out."
In February, Lovato told CBS News that her single, "Tell Me You Love Me" was actually about conquering her addiction as well. "People think it's a breakup song," she said, "but it's actually kind of a breakup song with myself and my bad habits."
In March, Lovato revealed that she had such a bad experience at the 2016 Met Gala that she thought about relapsing. She said she went straight to an Alcoholics Anonymous meeting instead. Lovato called the affair "a terrible experience."
In a 2016 interview on CBS Sunday Morning, Lovato said her 4 years of sobriety was more important than her career. "Because of that, I'm now sitting here right now, alive and more successful than I've ever been…Like yes, it's cool that I'm successful, but the most successful thing that I've done is being able to beat my addiction -- and that I'm sitting alive in front of you today."
Editor's note: A previous version of this story cited a TMZ report that Lovato had overdosed on heroin. The story has been updated to reflect it's not clear what drugs were involved in the overdose.
Thanks for reading CBS NEWS.
Create your free account or log in
for more features.