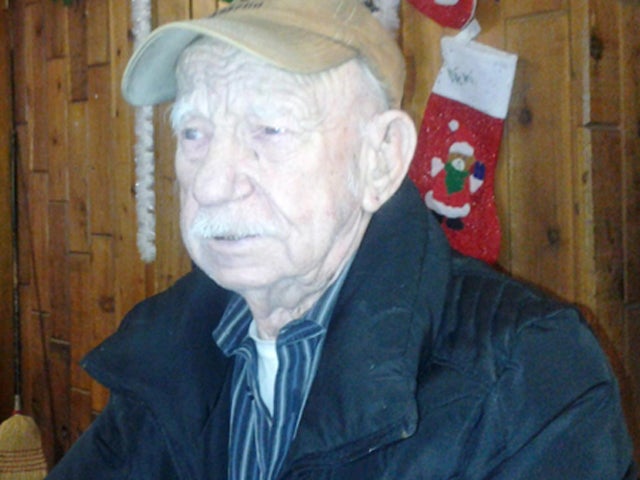 Delbert Belton Murder Update: Arrest made in beating death of Wash. WWII veteran, report says
(CBS) SPOKANE, Wash. -- Police in Spokane, Wash. have arrested a juvenile male in connection with the Wednesday beating death of an 88-year-old WWII veteran outside an Eagles Ice-A-Rena, CBS affiliate KREM reports.
The boy was booked on first degree robbery and first degree murder charges, the station reports.
Police say two teens are suspected in the beating death of Delbert Belton, who was shot in the leg during the Battle of Okinawa, where thousands of American soldiers died. Images of the two teen suspects were captured on surveillance video, police said.
Authorities say the two young men, between 16 and 19-years-old, approached Delbert Belton in his car Wednesday night outside the Ice-A-Rena as he was waiting for a friend.
The victim's daughter-in-law said Belton was hit with "big heavy flashlights" and doctors told her he was bleeding from all parts of his face, reports the station.
"The way he died, you expect older people to die. But not that way," the daughter-in-law, Bobbie Belton, told the station. "They shouldn't have beaten him up. That was a bad thing. You don't do those kind of things."
Belton had reportedly gone to the lodge to play pool with a friend when he was attacked.
The Ice-A-Rena is reportedly owned by the Fraternal Order of Eagles. A makeshift memorial was placed there in Benton's honor, reports the station.
Thanks for reading CBS NEWS.
Create your free account or log in
for more features.