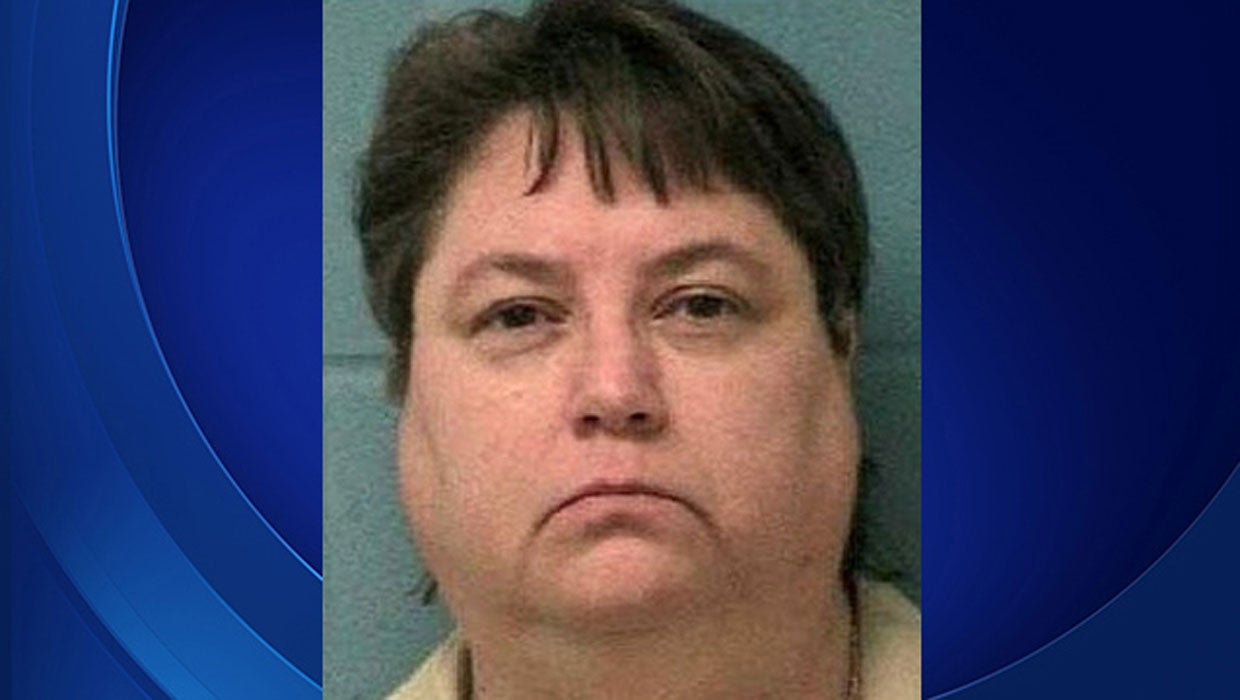 Kelly Gissendaner executed in Georgia
ATLANTA --Kelly Renee Gissendaner, the only woman on Georgia's death row, has been executed, prison officials said early Wednesday.
Gissendaner, 47, was put to death after hours of delays due to numerous eleventh-hour appeals, and despite a plea from Pope Francis to spare her life.
She was the first woman in 70 years to be executed in the state.
Gissendaner died by injection of pentobarbital at 12:21 a.m. Wednesday at the state prison in Jackson. The execution had been scheduled for 7 p.m. Tuesday.
She was convicted of murder in the February 1997 slaying of her husband. She conspired with her lover, who stabbed Douglas Gissendaner to death.
The United States Supreme Court denied Gissendaner stays of execution three times on Tuesday.
It was the multiple requests to the U.S. Supreme Court for stays that caused the delays Tuesday night, reports CBS Atlanta affiliate WGCL-TV.
Georgia's Supreme Court also denied her a stay Tuesday, and the Georgia Board of Pardons and Paroles declined to grant her clemency after it met earlier Tuesday to consider new testimony from supporters. The board didn't give a reason for the denial, but said it had carefully considered her request for reconsideration.
Douglas Gissendaner's family said in a statement released Monday that he is the victim and Kelly Gissendaner received an appropriate sentence.
"As the murderer, she's been given more rights and opportunity over the last 18 years than she ever afforded to Doug who, again, is the victim here," the statement says. "She had no mercy, gave him no rights, no choices, nor the opportunity to live his life."
Witnesses said Gissendaner sobbed as she said she loved her children and apologized to Douglas Gissendaner's family, saying she hopes they can find some peace and happiness.
She also addressed her lawyer, Susan Casey. "I just want to say God bless you all and I love you, Susan. You let my kids know I went out singing 'Amazing Grace."'
Gissendaner sang "Amazing Grace" and also appeared to sing another song before taking several deep breaths and then becoming still.
More than 100 people gathered in rainy conditions outside the prison to support Gissendaner.
Among them was Rev. Della Bacote, a chaplain at Saint Thomas Hospital in Nashville and who spent several hours with Gissendaner on Tuesday afternoon, talking and praying. "She was at peace with whatever was to come," Bacote said.
Gissendaner's three children visited with her Monday but weren't able to see her Tuesday because they were testifying before the parole board, Bacote said.
Two of Gissendaner's three children had previously addressed the board, but her oldest son hadn't.
Gissendaner was previously scheduled for execution Feb. 25, but that was delayed because of a threat of winter weather. Her execution was reset for March 2, but corrections officials postponed that execution "out of an abundance of caution" because the execution drug appeared "cloudy."
The parole board, only entity in Georgia authorized to commute a death sentence, also declined to spare Gissendaner's life after a clemency hearing in February.
Gissendaner's lawyers last Thursday submitted a second request to reconsider the denial of clemency, and the board agreed to review new documents and hear from her representatives, which set the stage for Tuesday's hearing.
The pontiff had asked the parole board to stop the execution, according to a letter from a papal representative published on the website of the Catholic Archdiocese of Atlanta.
Before the parole board announced its decision, Wilton Daniel Gregory, Archbishop of Atlanta, said the board received the letter in time for its 11 a.m. meeting.
The pope sent the letter Tuesday via his representative, Apostolic Nuncio Archbishop Carlo Maria Vigano, his diplomatic representative in the U.S., according to the archdiocese.
"While not wishing to minimize the gravity of the crime for which Ms. Gissendaner has been convicted, and while sympathizing with the victims, I nonetheless implore you, in consideration of the reasons that have been expressed to your board, to commute the sentence to one that would better express both justice and mercy," Vigano wrote.
The pope, who is back in Rome after a six-day visit to America, called for the abolition of the death penalty while he was in the U.S.
In an address to the Joint meeting of Congress last Thursday, he said, "This conviction has led me, from the beginning of my ministry, to advocate at different levels for the global abolition of the death penalty. I am convinced that this way is the best, since every life is sacred, every human person is endowed with an inalienable dignity and society can only benefit from the rehabilitation of those convicted of crimes."
Vatican spokesman Father Federico Lombardi told CBS News it's common for the papal nuncio to ask for clemency in death penalty cases, on behalf of the pope.
"Certainly, soon after making his appeal to Congress to abolish the death penalty, [Pope Francis] was certainly watching any cases that might be on the horizon," Gregory said Tuesday. "I suspect this would be the first such case."
Gissendaner's supporters on Sept. 19 released an emotional video featuring two of her children begging that Gissendaner not be executed.
"Forgiving our mother was the best way to truly honor our dad's memory," Dakota Gissendaner, who was 5 when his father died, said in the video.
In the video, Kayla Gissendaner said she didn't believe her father would want her mother to be executed, to spare his children from more pain. She said her mother had grown and changed in prison, describing her as "my biggest cheerleader."
"We lost our dad. We can't imagine losing our mom, too," Kayla Gissendaner said.
In the request for reconsideration, Gissendaner's lawyers cited a statement from former Georgia Supreme Court Chief Justice Norman Fletcher, who argued that Gissendaner's death sentence wasn't proportionate to her role in the crime. Her lover, Gregory Owen, who killed Douglas Gissendaner, is serving a life sentence but will become eligible for parole in 2022.
Fletcher said he had decided he was wrong in voting to decline Gissendaner's appeal in 2000 when he sat on the state Supreme Court, the statement says. He also noted that Georgia hadn't executed a person who didn't actually carry out a killing since the U.S. Supreme Court reinstated the death penalty in 1976.
Gissendaner's lawyers also argued she was a seriously damaged woman who had undergone a spiritual transformation in prison and had been a model prisoner who'd shown remorse and provided hope to other inmates in their personal struggles.
The new request for reconsideration included testimony from several women who were locked up as teens and who said Gissendaner counseled them through moments when they felt scared, lost, or on the verge of giving up hope.
Thanks for reading CBS NEWS.
Create your free account or log in
for more features.