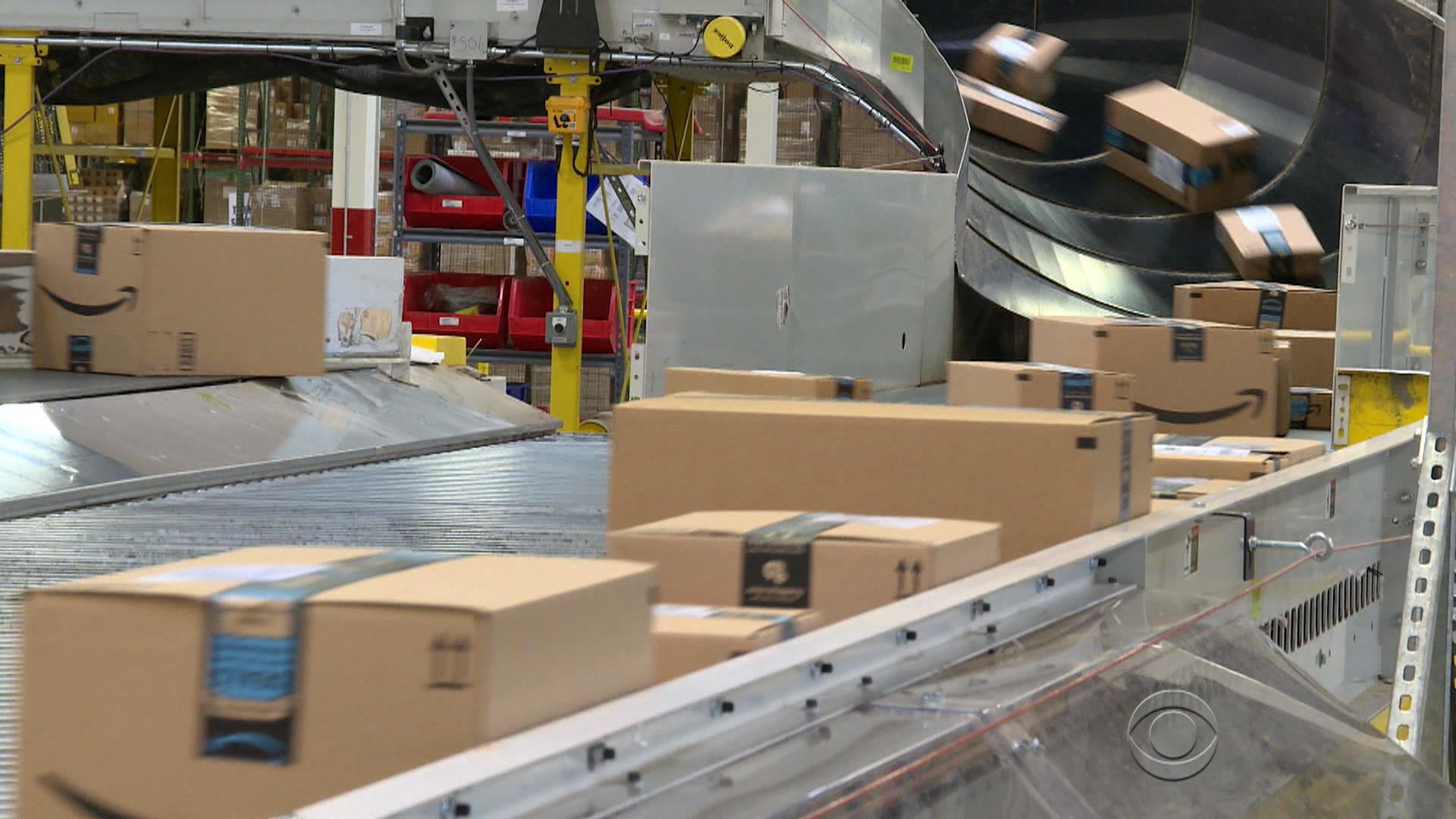 Why the death of retail jobs may be greatly exaggerated
Has the death of retail been greatly exaggerated? The 18,000 retailers and 600 exhibitors gathered at this week's National Retail Federation convention in New York certainly think so. The world's largest retail trade association, the NRF represents companies in all categories and channels, from Amazon to Walmart and lots of other large and small retailers in between. As the NRF's Ellen Davis discusses below, retail may be undergoing big changes, but it remains the nation's largest private sector employer, supporting one in four U.S. jobs – 42 million Americans. CBS News contributor Steven Greenberg recently spoke with Davis about the myths and realities of the future of retail employment and the hidden career opportunities that may exist for millions of American.
Q: You just announced holiday retail sales numbers. How did retail fare in 2017?
A: Holiday sales were fantastic. Retail sales during November and December increased 5.5 percent over the same period in 2016 to $691.9 billion (including online and other non-store sales). This growth reflects what we know is happening in an exciting industry going through an incredible transformation.
Q: What are the major recruiting challenges that retailers face, given so much negative press about the future of retail?
A: Retail remains the country's largest private-sector employer, with 28 million American jobs. An industry with so many employees will constantly be challenged: How do we find people? How do we keep them? How do we better educate people on the variety of our jobs? How do we "upskill" them and offer them ways to grow? These questions keep heads of talent busy all the time.
The diversity of our positions is also challenging for recruiting. One of the most interesting things about retail is that our industry provides for first jobs for about one-third of Americans. We literally teach America how to work, giving them valuable skills in conflict resolution, teamwork, accountability and customer service.
In addition to sales positions, many retailers are seeing tremendous growth in very specialized positions, especially technology – whether that's data science or engineering or cyber security.
Q: People see self-checkout aisles in grocery stores and think, this is the end of retail jobs. True?
A: It's the wrong impression. The biggest problem with retail [as a potential employer] is that most people think they know it. People may not realize that as grocery stores have increased self-checkout, the total number of employees has not fallen. People are being hired for other jobs -- in customer service, quality control. Employees are often redeployed to meet the technological changes.
Q: Why should, say, recent college grads seek a career in retail industry?
A: Retail is a highly sophisticated, transforming, incredibly fast-paced business that relies on a crazy combination of data and creativity. At our Student Program this January in New York, we'll have over 800 college students with majors ranging from merchandising to economics to computer engineering, hearing from top industry executives on why retail is an amazing industry to be a part of.
For many students -- and parents -- it simply involves opening their eyes to what the career opportunities look like in areas like supply chain and logistics, marketing, finance and digital. Retail needs data scientists to help make production more efficient, and cybercrime experts, and professionals who can streamline the supply chain. There are so many hidden opportunities.
Q: Any specific advice for older jobseekers who are seeking a job in retail?
A: My advice would be, "It's not too late." In the past few months I've spoken to people who have been in the health care field for 30 years and were looking to make a change, or workers displaced from other industries and unsure whether they had developed the right skills to transition somewhere else. One head of talent at a retailer told me that older jobseekers are an amazing asset to their workforce, and increasingly important. They understand customer service, they often require minimal training, they may want to work part time. That makes them attractive candidates.
Q: Are we headed towards a convergence of online and traditional retail? Companies like Bonobos, which started out exclusively as an online retailer, has now opened nearly 50 retail stores.
A: I always have to laugh when I hear premonitions of the decline of an industry that is predicted to grow at about 4% this year. Retail is going through a massive transformation. Customers are changing, companies are changing, jobs are changing. Change doesn't mean death. Our industry is constantly being disrupted, and that's cool. Who wouldn't want to be in an industry like that? We are in a convergence of online and traditional retail; from our perspective, it's all retail!
After many years of speculation that online commerce was going to take over the world, it's been interesting to watch so many "pure play" retailers open storefronts, and there are many examples to choose from. Companies know that a shopper who engages through multiple channels -- like stores and websites -- spends significantly more than the customer who shops only one way. Also, at the end of the day, 90% of total U.S. retail sales come from stores. If you're a company not taking advantage of that data point, you'll likely consider it eventually!
Also, your example of Bonobos? They're now owned by Walmart. That's another example of the continued evolution of our industry, and how companies are transforming themselves to stay competitive.
Q: As retail evolves, what new types of jobs are being created in the industry?
We've seen many new jobs created in distribution centers, in response to the rise in online shopping. Companies have invested heavily in warehouse operations to cope with this increased demand on inventory and ensure timely and accurate delivery to consumers. We are also seeing tremendous growth in data analytics and data science, and with the access to information and consumer behavior our industry has, that is a fascinating part of the business to be in right now.
Q: And the trend towards a more experiential retail experience also seems promising for the industry.
A: Yes! Whether it's monogramming stations at Coach stores, or a Warby Parker store where customers can create videos on site, customers love experiential retail. If you are in the retail business, you should be thinking of ways to differentiate your customer experience.
Steven Greenberg is the host of CBS News Radio's "Your Next Job," a daily feature offering career-related news and advice. He's also a consultant to HR tech company Traitify.com. Send him your career questions at greenberg@traitify.com.
Thanks for reading CBS NEWS.
Create your free account or log in
for more features.