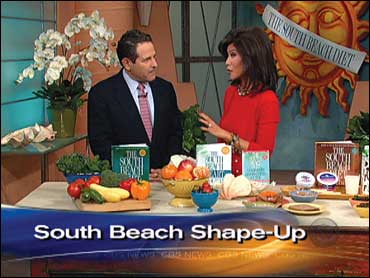 Cyanide Scare Movie Canned
USA Network canceled production of a television movie about two drug-tampering deaths after it was pressured by a major pharmaceutical advertiser.

The New York-based cable network pulled the plug on Who Killed Sue Snow? on Nov. 22, five days before filming was to begin in Vancouver, British Columbia, the Los Angeles Times reported Wednesday.

The movie was based on the 1986 deaths of two Seattle-area residents who took cyanide-laced Excedrin.

The cancellation followed objections by Johnson & Johnson, whose subsidiary manufactures Tylenol.

The Times, citing anonymous sources involved in the project, said the New Brunswick, N.J.-based company threatened to pull all advertising at the network and ask other drug companies to do the same.

John McKeegan, a Johnson & Johnson spokesman, confirmed that the company complained about the movie but denied it threatened to pull advertising.

"We were advised of the program and didn't feel it was appropriate," McKeegan said Tuesday. "And we communicated that to the network."

The Poisonings

In 1982, seven people died in the Chicago area from taking cyanide-laced Tylenol capsules. The crime was never solved, and in 1986, it inspired Seattle's Stella Nickell's second attempt to kill her husband.

Hoping to cash in on a $176,00 insurance policy, Nickell first tried to poison Bruce Nickell with foxglove seeds, but failed. Copycatting the 1982 poisonings, she tried cyanide on her second attempt and succeeded. Bruce took four of the Extra Strength Excedrin capsules and died on June 6.

According to the FBI, Ms. Nickell was upset that she was unable to claim the entire insurance award, so she poisoned more pills. On June 11, Susan Snow died after taking two laced pills. Three other tainted bottles were found.

After drug makers offered a $300,000 award for the arrest of the poisoner, Ms. Nickell's daughter told investigators that her mother had discussed ways to kill her husband. Investigators traced the poisoned cyanide back to Stella Nickell.

On Dec. 9, 1987, Ms. Nickell was charged with lacing the capsules, and doing so "with reckless disregard for the risk that another person would be placed in danger of death."

(Sources: FBI, FDA)

size>


The Times' sources said Johnson & Johnson wanted to avoid reminding the public of seen Chicago-area deaths in 1982 from cyanide-tainted Extra Strength Tylenol.

It was unclear whether Excedrin maker Bristol-Myers Squibb also raised concerns. A Bristol-Myers spokesman said he could not confirm whether the company had done so.

USA officials said the project was pulled after Johnson & Johnson argued the movie was irresponsible.

"USA Network and its advertisers agreed that it would be in the public's best interest to stop production of this movie," said Ron Sato, a USA spokesman. He said the project was killed over concerns it could lead to copycat crimes.

It is unclear who at USA made the decision, which leaves the network responsible for costs of more than $1 million and led to about 150 actors and crew members losing their jobs, the Times said.

The channel is part of USA Networks Inc., a media company owned by Barry Diller, who has controlling interest, and Seagram Co.

USA has dropped from first to fifth place in prime-time ratings among cable networks and could little afford to lose a valuable advertiser when an industry-wide advertising slowdown is expected.

It is unclear how much USA could have lost from a boycott, but drug companies are the nation's fifth-largest advertisers, spending $2.4 billion in the first six months of this year on all media, according to Competitive Media Reporting.

Still, it is virtually unheard of for television executives to pull a program because of advertiser concerns. "I can't remember a case," said Jack Myers, chief economist for the Myers Reports, a New York-based media research firm.

The movie was to star Katey Sagal, the wife on Fox's Married … With Children, as Stella Nickell, who was convicted of lacing the Extra Strength Excedrin capsules that killed her husband. To make the murder look like the work of a random killer, Nickell laced other Excedrin bottles and placed them on store shelves in her suburban Seattle town.

Sue Snow, 40, died after taking two capsules. Nickell, who is serving a 90-year prison sentence, was the first person in the country to be prosecuted and convicted of murder under federal anti-tampering laws.

Three weeks before cameras were to roll, USA executives shared advertiser concerns with Columbia TriStar Television, which was producing the movie.

It's not clear how drug manufacturers learned about the movie, though networks have routinely allowed sponsors to preview programming in recent years as sensitivity grows toward violence and profanity.

The Seattle-area poisonings followed poisonings deaths four years earlier of seven people who took cyanide-laced Tylenol in the Chicago area.
Thanks for reading CBS NEWS.
Create your free account or log in
for more features.