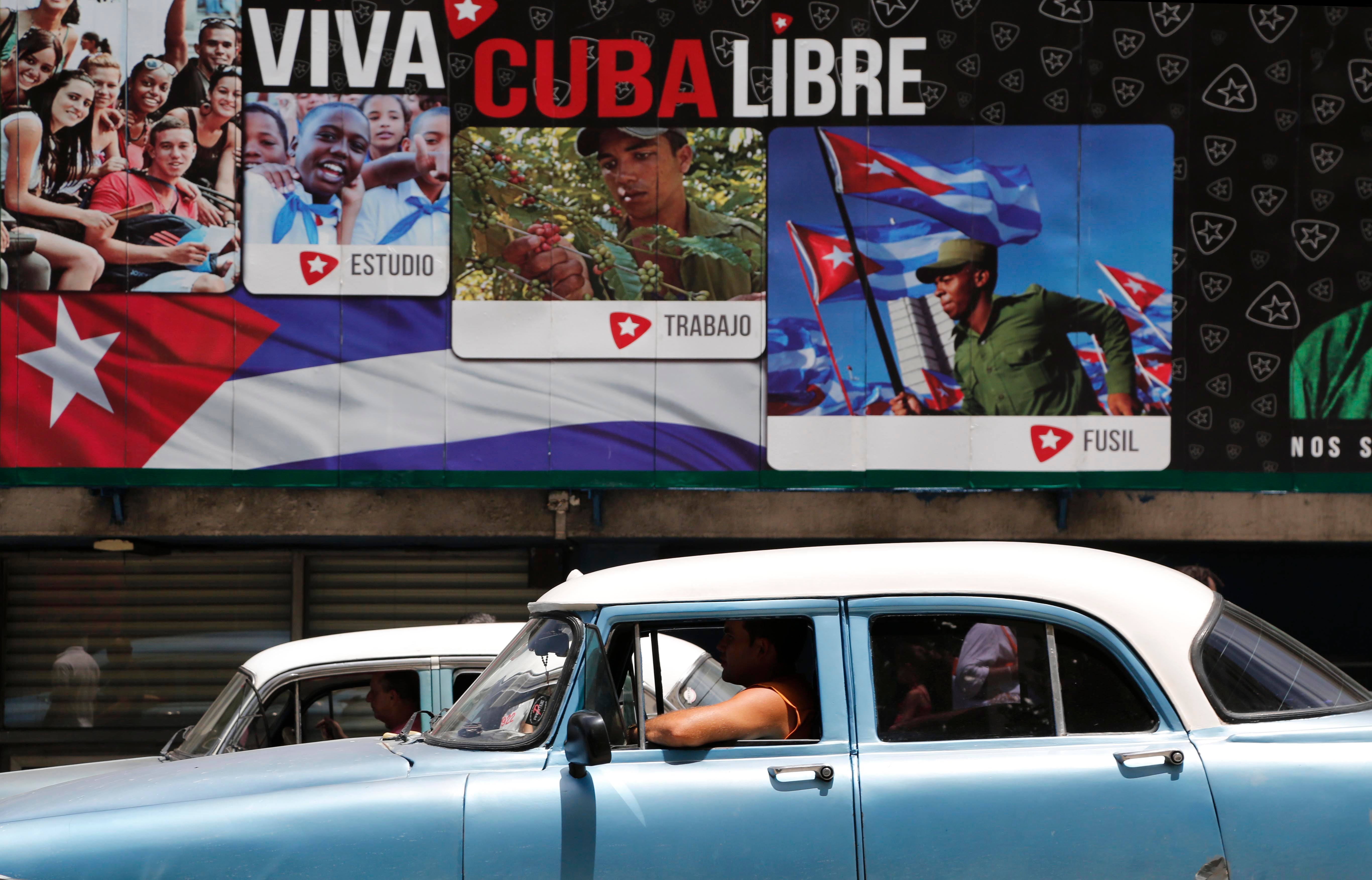 Cuba faces bumpy road before opening for U.S. tourists
With diplomatic relations restored, more and more Americans have been clamoring to visit Cuba. While Cuba has already welcomed more visitors than last year, and that number is growing, it may be more than the country can handle, CBS News' Peter Greenberg reports.
Cuba has enjoyed brisk international tourism for decades, but business is picking up.
After the American flag was raised over the reopened embassy in Havana last month and the Obama administration's plans to significantly ease travel restrictions by the end of 2015, more Americans are looking to see what they've been missing for more than half a century.
"It's close, and you have obviously the gorgeous beaches, but you also have history, you know, forts dating back to the 1600s but then all the recent history that's so interesting as well," Arizona Republican Sen. Jeff Flake said.
After 14 years of trying to banish the Cuban travel ban in Congress, Flake is seeing brighter skies.
"With scheduled air service coming soon, it's really going to blow it open, and that's a good thing," Flake said.
But on this island nation, where cars predate the embargo, Cubans may have trouble meeting demand.
Tim Murphy is general counsel for MasterCard, which recently resumed service, along with American Express and Visa, so Americans can start swiping, if you can find a terminal.
"We're hearing a lot of planning," Murphy said. "I think right now it's still early days ... We think it is going to take a little bit of time for the kind of large-scale tourism that you're talking about to open up because so much infrastructure needs to be built and developed."
That includes more reliable financial systems, better roads and, most of all, a lot more places to stay.
With roughly 60,000 rooms on the island, many of Cuba's residents are now renting space in their own homes, with more than 2,500 listings on Airbnb.
Until more hotels can be developed, the country remains ripe for the cruise lines, which are already floating hotels. Carnival Corporation has already announced plans to launch cruises to the country next year.
While cruse lines already have infrastructure, right now they can't go until the law is changed.
"Because if you're on a cruise ship, I think it's safe to say that your primary purpose is tourism," Flake said.
Despite the handshake between President Obama and Cuban President Raul Castro in April and a deal brokered then blessed by the pope, being a traditional tourist in Cuba is still illegal for Americans.
"It has never, technically, been illegal to travel to Cuba; it's just been illegal to spend money in Cuba," Flake said. "But it's impossible to travel to Cuba because as soon as you arrive you've paid some kind of airport fee or something else, and so you've violated the ban."
Getting around that ban means bringing something of value to the country, like the Minnesota Orchestra did earlier this summer when they became the first American orchestra to perform since the president moved to normalize relations.
Whether you play an instrument or not, Americans must qualify in one of 12 categories to be licensed for travel, which includes family visits, religious or educational activities and humanitarian projects.
"We've introduced the Freedom to Travel Act, which would just say let's get rid of this façade and allow any American to travel to Cuba for any purpose," Flake said.
But even with travel restrictions in place, Flake said the first scheduled commercial flights in more than 50 years aren't far off.
"I would be very surprised if by the end of this year you don't have a couple of airlines with scheduled air service," Flake said.
Thanks for reading CBS NEWS.
Create your free account or log in
for more features.