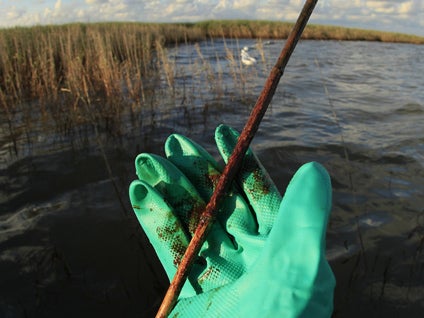 Crash Survivor Relives Escape
One of two "miracle" survivors of a commuter plane crash that killed 13 people reflected Thursday on his escape from the fiery wreckage.
The Corporate Airlines plane en route from St. Louis crashed late Tuesday in a wooded area as it approached its landing in Kirksville. Eight bodies were found Tuesday, and five more were discovered Wednesday.
The survivors, Dr. John Krogh, 68, and his assistant, 44-year-old Wendy Bonham, were hospitalized in fair condition. Krogh was found in brush about 25 feet from the fuselage; Bonham had been walking around, police said.
The two were sitting in the middle of the cabin when all hell broke loose, reports CBS News Correspondent Cynthia Bowers. Krogh recalled his escape from the fiery crash.
"The wing was gone, and I knew there was no way with a broken hip that I could do anything but pull myself out and let myself fall to the ground eight feet below," he said.
"I drug myself away and then I -- the cries and the thoughts of those good people just came to my mind and I thought 'oh, gosh, is there anything I can do?' I looked back at the plane and I saw what I guess was Wendy Bonham, my secretary, my helper. I saw her come tumbling out of that same hole head first and when she landed down below, there was fire there. So that's the last I saw of her at that time. I thought since she had fallen into the flames, that she was a goner."
Bonham's husband, Russ, said "she has a hard time remembering some of it."
Rescuers who rushed to the scene had held little hope of finding survivors: The aircraft was in flames, with one of its wings broken off. But Krogh, of Wallsburg, Utah, a part-time faculty member at Provo College, and Bonham almost inexplicably escaped with little more than broken bones.
"We see car accidents with worse injuries coming in here every week," said Dr. Charles Zeman, director of trauma services at Northeast Regional Medical Center. "This is truly a miracle."
"It was remarkable," said National Transportation Safety Board member Carol Carmody.
"This wasn't my assigned seat," Krogh told Bowers. "When I walked in there, I was almost the last, maybe the last person to load up in St. Louis. And I saw that open seat with lots of leg room and it was by a window, so I went over there and I didn't even know they had assigned seats and Wendy said, you know, that's not your assigned seat and all of this may have been very fortuitous for me."
The cause of the crash was not known. Skies were overcast and misting, and thunderstorms were in the area when the plane went down.
Carmody said the NTSB expected to get an initial reading Thursday from the plane's two flight data recorders, which are "both in very good shape." The Jetstream 32 was a 19-seat twin-engine turboprop.
"The recorders are both in very good shape. They were very solid," Carmody said.
The crew's last communication indicated the plane was on a normal approach to the airport, with no mention of any problems, said Elizabeth Isham Cory, a Federal Aviation Administration spokeswoman.
The airport at Kirksville, a city of about 17,000, does not have an instrument landing system, a valuable tool for pilots trying to land in poor weather, said Randy Smith, president of the Kirksville Pilots Association.
Many of the passengers were on their way to a conference on humanism in medicine, said Philip Slocum, dean and vice president for medical affairs at the Kirksville College of Osteopathic Medicine.
"As bad as you think it's going to be, it's worse to go through it. There's been a lot of tears. It's very painful," Slocum said.
Those killed in the crash include Steve Z. Miller, director of pediatric emergency medicine at the Columbia University medical school in New York, and Dr. M. Bridget Wagner, an assistant dean at Ohio University's College of Osteopathic Medicine.
Corporate Airlines, based in Smyrna, Tenn., began operating in 1996 and is affiliated with American Airlines.

Thanks for reading CBS NEWS.
Create your free account or log in
for more features.