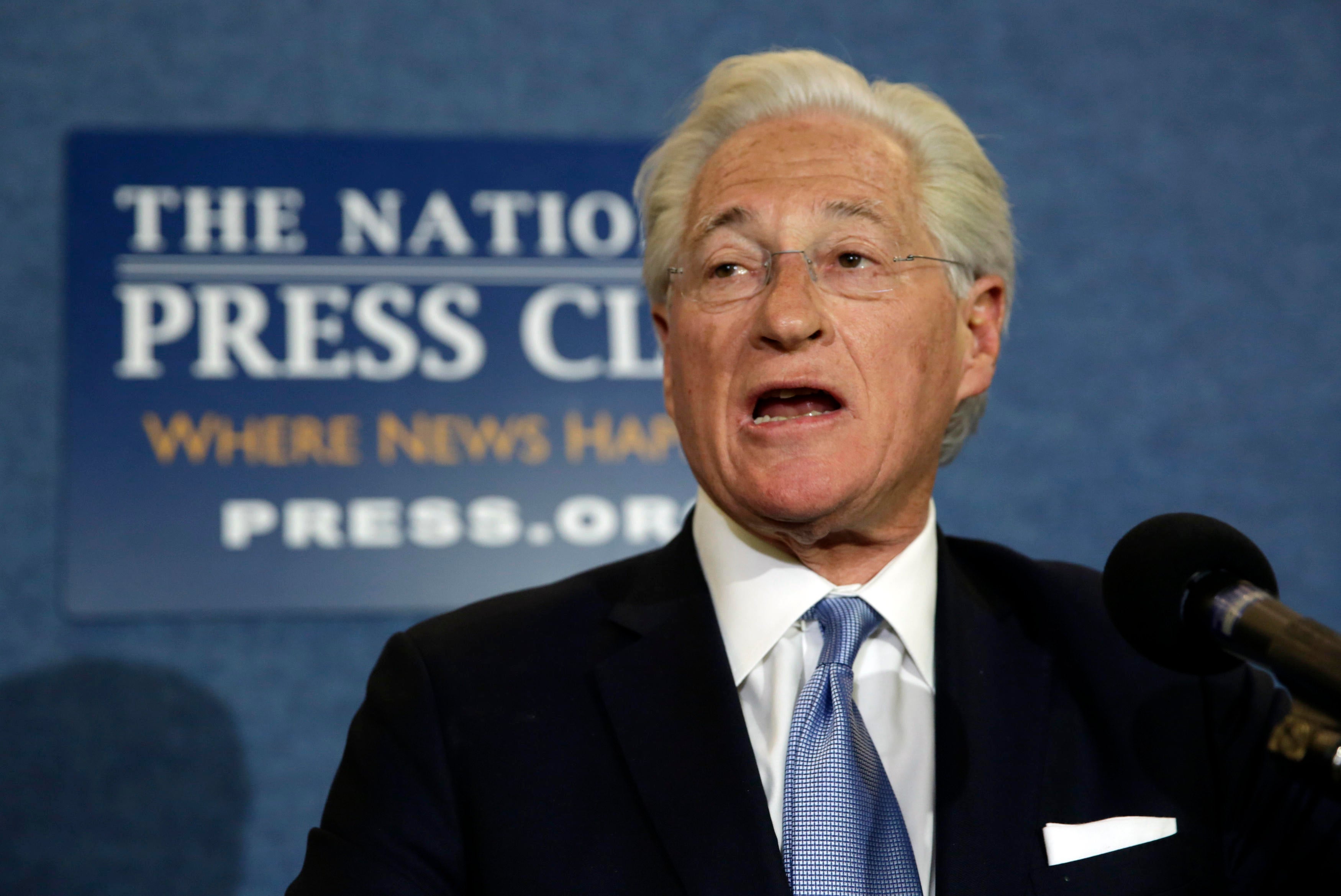 Marc Kasowitz and Mark Corallo depart Trump's legal team
There's been a shakeup in President Trump's legal team.
Marc Kasowitz is out as Mr. Trump's personal attorney, CBS News chief White House correspondent Major Garrett reports. And Kasowitz's spokesman, Mark Corallo, has resigned, Garrett says.
The reasons for the moves were not immediately known.
Kasowitz has represented Mr. Trump since the early 2000s, and led his defense in the Trump University fraud case.
Kasowitz recently made headlines when he sent threatening emails to a retired public relations professional who had said Kasowitz should resign. In his first response, Kasowitz wrote "F*** you," according to ProPublica. Kasowitz wrote a number of emails after that, including one that said, "And you don't know me, but I will know you How dare you send me an email like that I'm on you now You are f****** with me now Let's see who you are Watch your back, b****."
Kasowitz later apologized.
Corallo is a longtime GOP operative who worked for the House committee that investigated President Clinton in the 1990s before going to the Justice Department under former Attorney General John Ashcroft, according to Politico. Politico reports Corallo had been handling the White House's defense in the Russia investigation.
Mr. Trump's legal team is now composed of Ty Cobb, Jay Sekulow and John Dowd, correspondent Garrett says. Cobb joined the president's legal team earlier this week.
That team has been pushing back against Special Counsel Robert Mueller's Russia probe, trying to keep it from expanding into the business dealings of Mr. Trump and his family, Garrett reports. The president's legal team is trying to keep the special counsel focused, to the extent it can, on the Russia angle. In an interview The New York Times published Wednesday, Mr. Trump called the special counsel's investigation a "violation," saying it crossed a red line.
With multiple and overlapping probes from the special counsel's office to the Capitol, some investigators are also looking into purchases of units in Trump properties. Mr. Trump told the Times "it's possible there's a condo or something," but said he doesn't make any money off Russia.
CBS News senior investigative producer Pat Milton confirmed Thursday that Mueller is investigating the business dealings of Paul Manafort, Mr. Trump's former campaign manager. The U.S. attorney's office in Manhattan had been looking into Manafort, according to a source, but now that probe has been turned over to Mueller's investigators.
Thanks for reading CBS NEWS.
Create your free account or log in
for more features.