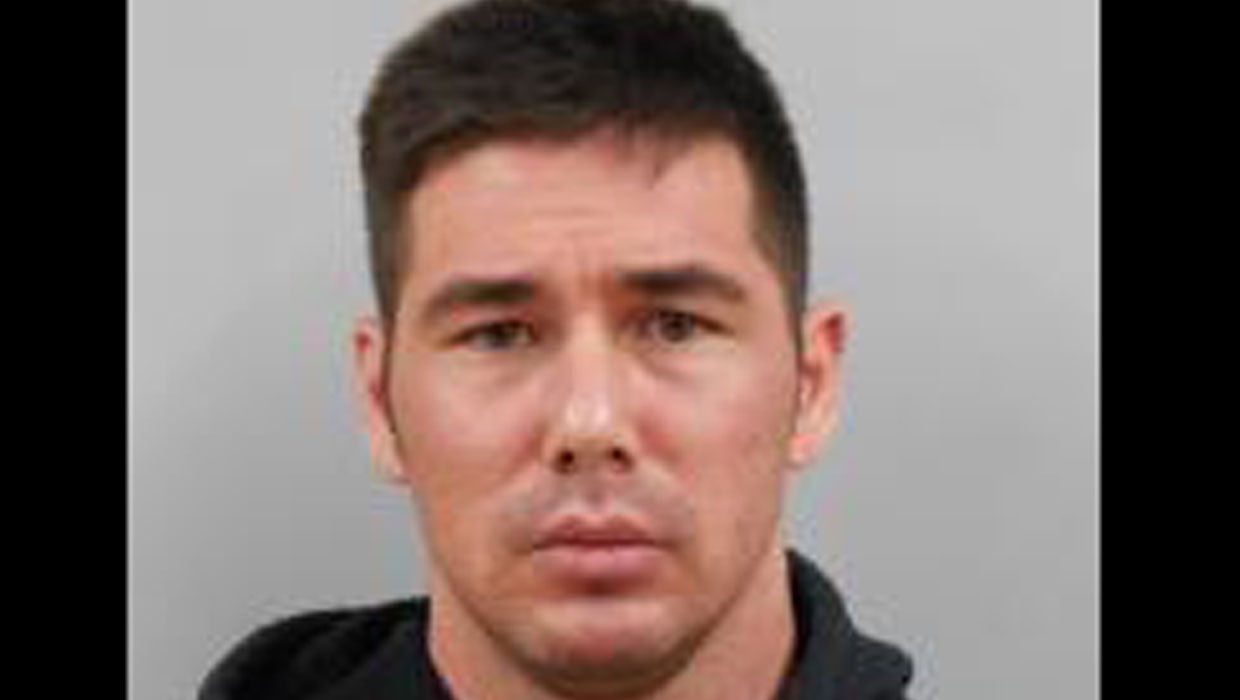 Cops: Ore. reserve police officer severely beat girlfriend's son, 4
SHERIDAN, Ore. - Police in Oregon are alleging a Yamhill County reserve police officer beat his girlfriend's four-year-old son until the boy suffered a severe brain injury, seven fractured ribs, and tears in his bowel and intestine, according to a probable cause affidavit obtained by CBS News' Crimesider.
The reserve officer, Michael Shane Abo, 34, is facing assault and criminal mistreatment charges following a grand jury indictment, reports CBS affiliate KOIN. Abo denied striking the child and told officers the boy had fallen from a stairwell, according to the affidavit.
Yamhill police responded to a report on New Year's Eve of an injured four-year-old at a home where Abo lived with the boy and his mother in Sheridan, about 50 miles southwest of Portland, according to the affidavit. The boy's injuries were so severe that officials medivaced him to a nearby hospital.

The boy was transported in critical condition, reports the station.
In addition to the severe brain injury, internal tearing and rib fractures, the boy also sustained bruising on several parts of his body, according to the affidavit. Yamhill County District Attorney Brad Berry told Crimesider he didn't know the boy's current condition.
The accused, Abo, was hired as a Yamhill County deputy in 2008, but was fired in November 2012 for an "internal personnel issue," reports KOIN. Abo reportedly became a reserve officer with Yamhill police department in January 2013, but hasn't worked since August.

When questioned by police at the hospital, Abo denied hurting the child. He said he had seen the boy jumping up and down on a stairwell before he went into his bedroom, heard a thump, and found the child on his back at the bottom of the stairwell.
Hospital officials, however, told police the boy's injuries were likely caused by blunt force trauma and weren't consistent with falling from a stairwell.
Police believe there were at least two incidents on two different dates in which Abo caused "serious physical injury" to the child, the affidavit states.

The child's mother told police she moved into Abo's home with her son in December, and afterwards, said the child started showing changes in his behavior including biting his fingers. Abo told police he was the child's sole childcare provider Sunday through Thursday while his mother worked in Vancouver, according to the affidavit.
The child's mother told police she didn't see the bruising on her son because Abo didn't allow her to bathe or clothe the boy, the affidavit alleges.
The mother said she did notice a bruise on her son's right arm, the affidavit alleges, which Abo said the boy sustained as he was teaching him "how to wrestle."
"It's difficult in that to see a young child who is essentially defenseless hurt in the manner that this young boy was hurt," McMinnville Police Capt. Matt Scales told KOIN. "We want to have the person that's responsible for this held accountable."
Abo is being held in neighboring Washington County because of his ties to Yamhill County law enforcement, reports the station.
Abo was reportedly arraigned Monday, but didn't enter a plea. He was visibly distraught during a video appearance in a Washington County court Monday afternoon, according to KOIN.
The station says he's being held on $500,000 bond.

Thanks for reading CBS NEWS.
Create your free account or log in
for more features.