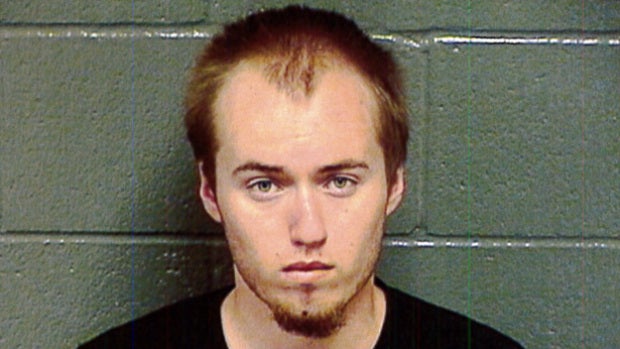 Cops: Elderly Colo. couple murdered by grandson
STERLING, Colo. - A 19-year-old is in custody for allegedly murdering his grandparents, reports CBS Denver. Police have also charged the suspect's girlfriend in the crime.
On Tuesday, authorities said Brendan Lee Johnson and Cassandra Ann Rieb, 18, could face charges of first-degree murder, aggravated robbery, forgery and theft, according to the station. They're due in court Wednesday and will be advised of the charges against them, reports the Associated Press.
Investigators said Johnson's grandfather, 70-year-old Charles Severance, was found dead last weekend in the home he shared with his wife in Sterling, Colo., about 110 miles northeast of Denver. Reuters reports authorities discovered the dismembered remains of Shirley Anne Severance, also 70, in two locations late Monday, just outside Sterling and in Lorenzo, Neb., just across the state border.
"Investigator teams are processing both crime scene locations where the remains were found," Sterling police said in a statement. "One of the locations is at the Prewitt Reservoir, which is located approximately 18 miles southwest of Sterling along Highway 6. The second location is several miles west of Lorenzo, Neb."
There was no mention of a potential motive in the crime. Police said there is no threat to the public and that no other individuals were involved, according to CBS Denver.
Reuters reports an autopsy will be performed on Shirley Severance this week.
Thanks for reading CBS NEWS.
Create your free account or log in
for more features.