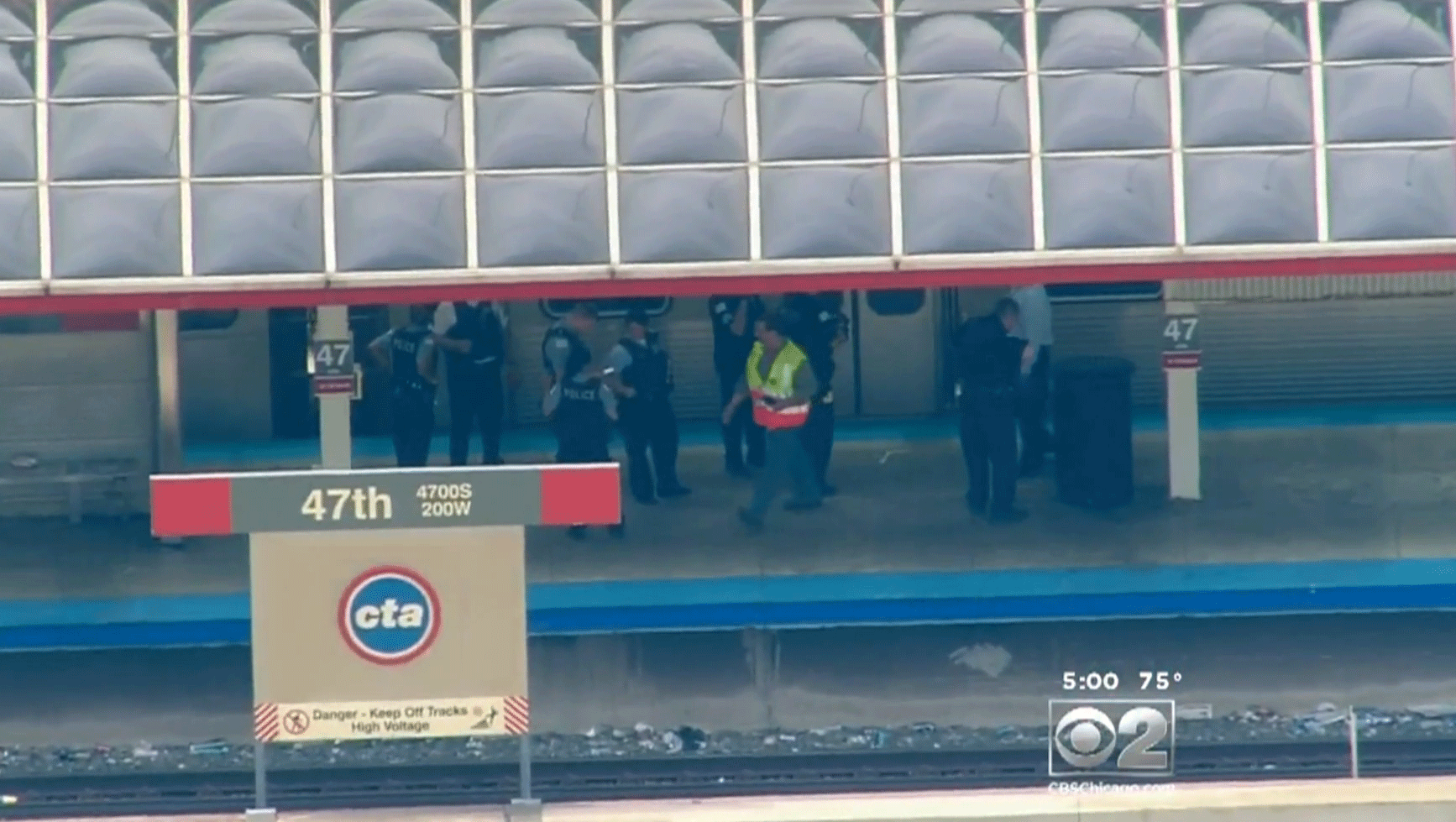 Cops: Chicago train stabbing victim, suspect argued about child
CHICAGO -- A woman was stabbed to death by a man while on a Chicago train Thursday afternoon, in what police said was a domestic attack, reports CBS Chicago.
According to the station, the victim has been identified by relatives as Jessica Hampton, 25.
A woman who said she witnessed the attack told CBS Chicago that the suspect "asked the young lady a question, she said 'no,' and then he got up started stabbing her. She fell to the floor."
Police First Deputy Supt. John Escalante said that according to a witness, when the woman collapsed the suspect slit her throat. Escalante said the two had a relationship and were arguing about a child.
The same witness said that some passengers tried to help the woman but the man "still had a knife in his hand so nobody wanted to run up."
Police told Crimesider that the victim was pronounced dead at the scene.
The attack was recorded by CTA surveillance cameras, said Escalante.
Several people called 911 after the stabbing, and a police officer who was near the station went down to the platform on his own and arrested the man without incident, Escalante said. The man has not yet been charged, according to police.
"He did go down by himself, and it's a credit to his bravery and what the men and women of the Chicago Police Department do on a daily basis. He went down on that platform by himself responding to a call of a person stabbed, and encountered the offender by himself. He was able to take him into custody without a struggle, and without any further incident," he said.
Thanks for reading CBS NEWS.
Create your free account or log in
for more features.