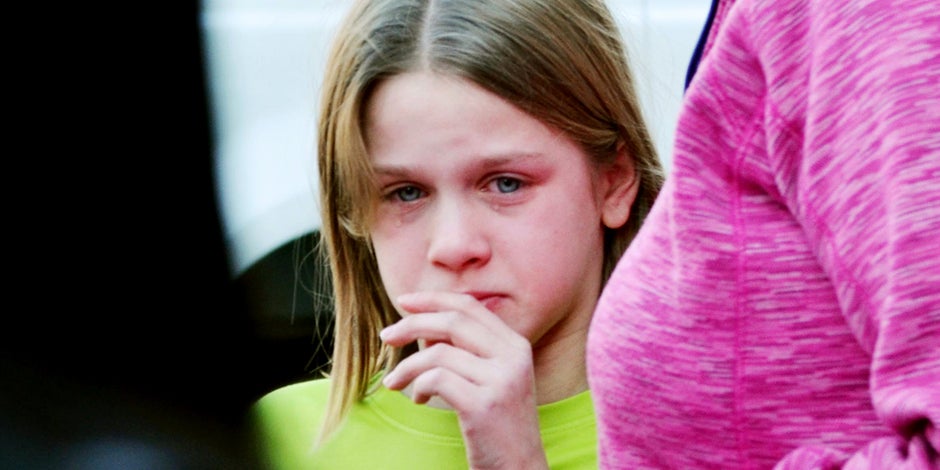 Conn. school shooting: What we know
On Friday, December 14, a gunman opened fire at Sandy Hook Elementary School in Newtown, Connecticut. Here is what CBS News knows about the shooting as of Dec. 16, 1:14 a.m. ET, per Connecticut police, the Connecticut governor's office and other sources:
There were at least 27 victims of a mass shooting in Newtown, Connecticut, on Friday.


20 victims were children attending Sandy Hook Elementary School, which has students from kindergarten through fourth grade, aged 5-10.


18 children died at the school, and 2 died at a hospital.


The names of the victims killed in the shooting were released by Connecticut Chief Medical Examiner on Dec. 15. The children were: Charlotte Bacon, 6; Daniel Barden, 7; Olivia Engel, 6; Josephine Gay, 7; Ana Marquez-Greene, 6 ; Dylan Hockley, 6; Madeleine Hsu, 6; Catherine Hubbard, 6; Chase Kowalski, 7; Jesse Lewis, 6; James Mattioli, 6; Grace McDonnell, 7; Emilie Parker, 6; Jack Pinto, 6; Noah Pozner, 6; Caroline Previdi, 6; Jessica Rekos, 6; Avielle Richman, 6; Benjamin Wheeler, 6; and Allison N. Wyatt, 6.


6 adults, including Dawn Hochsprung, 47; Mary Sherlach, 56; Rachel Davino, 29; Anne Marie Murphy, 52; Lauren Russeau, 20; and Victoria Soto, 27 were killed at the school.


1 adult who lived with the gunman, his mother, was killed before the school massacre at their home in Newtown.


1 adult who was wounded by gunshots survived - Natalie Hammond, lead teacher/vice principal - and was treated at Danbury Hospital.


Police say the shooter was a lone gunman and was found deceased inside the school from a self-inflicted gun wound.


Police found two semi-automatic handguns with the gunman inside the school: a Glock 9mm and a Sig Sauer pistol.


The gunman was armed with a Glock 9mm semi-automatic pistol a Sig Sauer semi-automatic pistol.


Police also found a semi-automatic Bushmaster .223 caliber rifle inside the car her drove to the school, his mother's car, and shell casings inside the school.


All three guns match the type of guns purchased legally by the shooter's mother.


The shooter was identified as 20-year-old Adam Lanza (DOB 04/22/92), from Newtown.


Police held his 24-year-old brother, Ryan, for questioning, in Hoboken, New Jersey. AP reported Ryan told police he had no contact with brother since 2010.


Lanza's mother, Nancy Lanza, 52, was a teacher or teacher's assistant at the school, either in kindergarten or first grade.


Lanza's father, Peter, works for GE Energy Financial Services in Stamford, CT. He was questioned by authorities. The parents divorced in 2009.


The children killed were students in two classrooms.


Police received the first 9-1-1 call at 9:30am.


There were 672 children enrolled at the school this year, according to the Connecticut Department of Education.


Sandy Hook Elementary is one of 5 elementary or middle schools in Newtown, where there is a total of 9 public schools.


Newtown, in Fairfield County, is 45 miles southwest from Hartford and 60 miles northeast of New York City, a suburb of Danbury, population apx. 28,000.


U.S. flags at the White House and the Capitol were lowered to half-staff.


At the White House, President Obama said: "We have endured too many of these tragedies in the past few years."


President Obama said: "I know there's not a parent in America who doesn't feel the overwhelming grief that I do."


President Obama said: "Our hearts are broken today."


President Obama said: "We're going to have to come together to take meaningful action to prevent more tragedies like this, regardless of the politics."


In Newtown, Connecticut Governor Dan Malloy said: "Beautiful children had their lives taken away from them."


With 27 fatalities, Newtown is second worst mass shooting in recent U.S. history, as measured by total number of victims killed, second only to Virginia Tech.


In 2007, Seung-Hui Cho shot 49 people at Virginia Tech University -- killing 32 and wounding 17 -- before shooting himself.
Thanks for reading CBS NEWS.
Create your free account or log in
for more features.