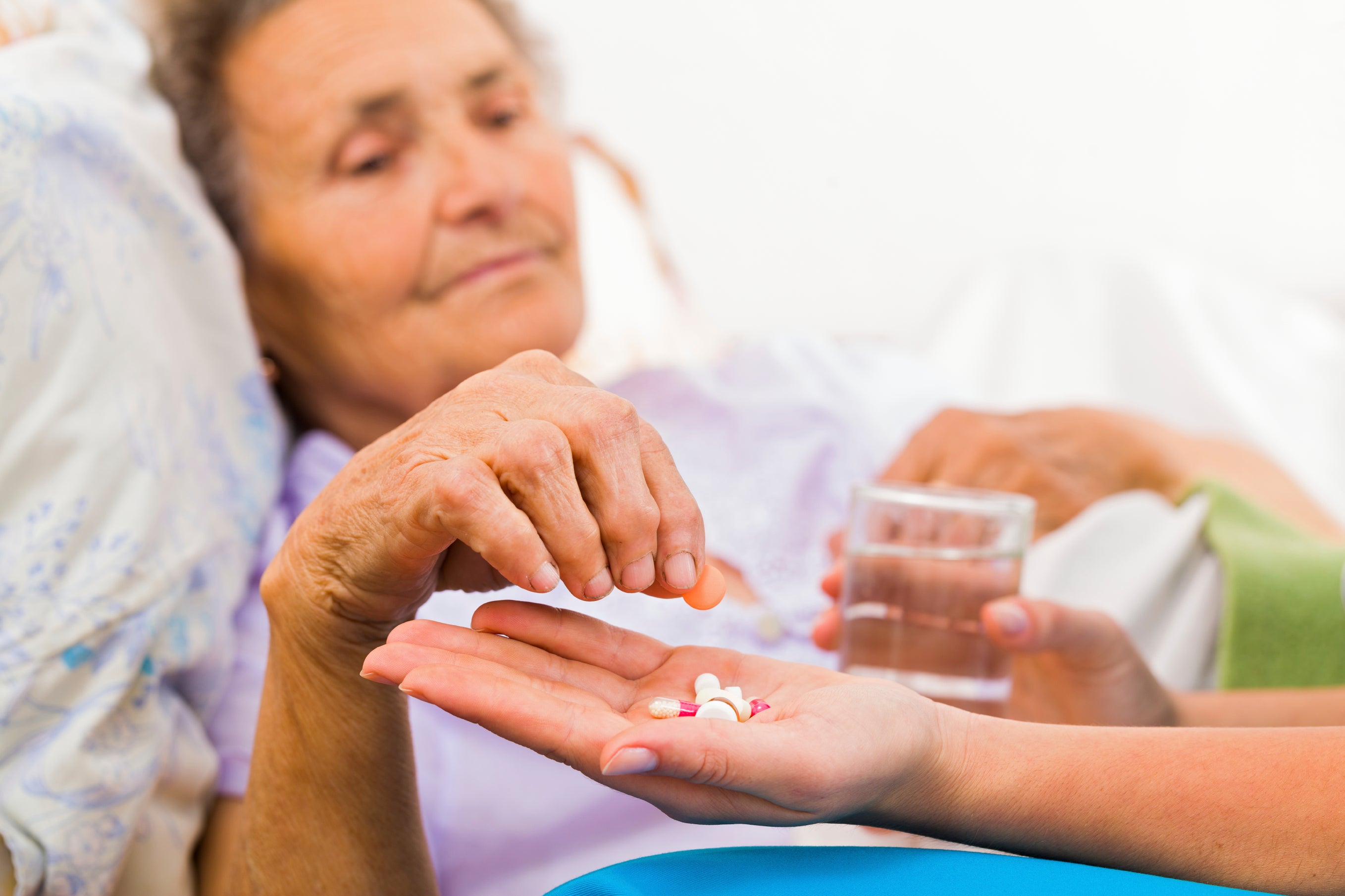 Common allergy, depression meds may increase odds of dementia
Long-term and/or high-dose use of a class of medications used for hay fever, depression and other ills has been linked in a new study to a higher risk of dementia.
The drugs -- called anticholinergics -- include nonprescription diphenhydramine (Benadryl) and tricyclic antidepressants like doxepin (Sinequan). This class of medications also includes older antihistamines like chlorpheniramine (Chlor-Trimeton) and "antimuscarinic" drugs for bladder control, such as oxybutynin (Ditropan).
However, the study could only point to an association between long-term or high-dose use of these drugs and a higher risk of dementia, it could not prove cause-and-effect.
Also, the relationship "did not occur at the lowest dosage range but did occur at higher dosages used long-term," said one expert, Dr. Alan Manevitz, a clinical psychiatrist at Lenox Hill Hospital in New York City. He was not involved in the new study.
Manevitz also stressed that consumers "should not abruptly stop any current medication treatment but rather should first consult with their physician."
The new study was led by Shelly Gray of the Group Health Research Institute-University of Washington. Her team explained that the anticholinergic class of medications work by blocking a neurochemical called acetylcholine, in both the brain and body.
Manevitz noted that people "suffering from Alzheimer's disease typically show a marked shortage of acetylcholine."
The new study tracked outcomes for more than 3,500 seniors who were followed for more than seven years. Gray's group found that people who took at least 10 milligrams per day of Sinequan, 4 mg per day of Benadryl, or 5 mg per day of Ditropan for more than three years were at greater risk for developing dementia.
Manevitz noted that occasional use of these medications did not seem to be tied to a rise in dementia risk. "The risk of dementia was due to a cumulative total of exposure, not to an acute short course of treatment," he said.
And, Gray said in an institute news release, "Older adults should be aware that many medications -- including some available without a prescription, such as over-the-counter sleep aids -- have strong anticholinergic effects. And they should tell their health care providers about all their over-the-counter [drug] use," she added.
However, "no one should stop taking any therapy without consulting their health care provider," said Gray, director of the geriatric pharmacy program at the University of Washington's School of Pharmacy.
Instead, "health care providers should regularly review their older patients' drug regimens -- including over-the-counter medications -- to look for chances to use fewer anticholinergic medications at lower doses," she advised.
The study, published Jan. 26 in JAMA Internal Medicine, is the first to link higher use of anticholinergic medications to increased risk of dementia, the researchers said. It is also the first to suggest that the dementia risk associated with these drugs may not be reversible even years after people stop taking them.
Manevitz called the new study "well designed," and said the reversibility issue is a troubling one.
"The general view has been that mild cognitive impairment is reversible in discontinuation of anticholinergic medication therapy," he said, but this study seems to find otherwise.
According to Manevitz, "we need to educate patients and their families about over-the-counter medicines and alternative therapies. Also, elderly people in nursing homes tend to have a long list of medicines that need to be reviewed periodically for need to continue, interactions and redundancy."
He believes doctors should think about substitutes for anticholinergics when possible, prescribe the lowest dose possible, and stop the medication as soon as is medically advisable.
Gray offered similar advice. "If providers need to prescribe a medication with anticholinergic effects because it is the best therapy for their patient, they should use the lowest effective dose, monitor the therapy regularly to ensure it's working, and stop the therapy if it's ineffective," she suggested.
She said that substitutes are available for some anticholinergic drugs, including a selective serotonin re-uptake inhibitor (SSRI) antidepressant like citalopram (Celexa) or fluoxitene (Prozac) for depression, or a second-generation antihistamine such as loratadine (Claritin) for allergy relief.
Thanks for reading CBS NEWS.
Create your free account or log in
for more features.