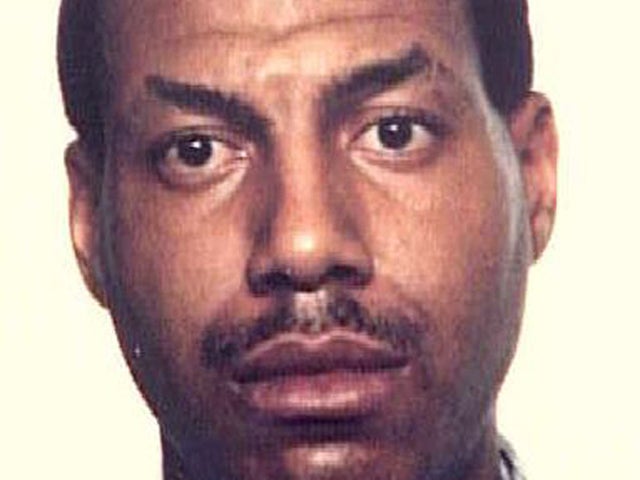 Colo. Authorities: Deceased serial killer Vincent Groves may have had up to 20 victims from 1970s - '80s
(CBS/AP) DENVER - Deceased serial killer Vincent Groves has now been linked to the deaths of four more women between 1979 and 1988. He may have been responsible for as many as 20 homicides, authorities said Wednesday.
Groves was originally convicted of second-degree murder in 1982 for killing 17-year-old Tammy Sue Woodrum and was released in 1987 on mandatory parole. In 1990, Groves was sentenced to life in prison for the slaying of 19-year-old Juanita Lovato and 20 years in prison for second-degree murder in the death of 25-year-old Diane Montoya Mancera.
By using DNA from one of those murders, crime analysts have now linked Groves to the slayings of Emma Jenefor, 25, Joyce Ramey, 23, and Peggy Cuff, 20, who were all strangled in 1979, authorities said. Strong circumstantial evidence also tied Groves to the 1988 killing of Pamela Montgomery, 35, said cold-case detective Mylous Yearling.
Groves stalked the Colfax Avenue corridor of Denver which is an area historically known for prostitution. He also held different jobs that took him to locations throughout the Denver area, Yearling said. The Denver Post reports that some of the women Groves targeted were prostitutes, while others were acquaintances.
As part of a cold-case project funded with federal grants, Yearling said he was reviewing unsolved homicides when he realized the cases "were more than coincidences" and DNA evidence made the connection.
When Groves was dying in 1996 at age 42, detectives asked him to share the fate of his victims but he refused, Denver District Attorney Mitch Morrissey said.
"This man destroyed lives. He destroyed families," Morrissey said. "We figured that he was killing two women a month. He was maybe the most prolific serial killer in the state of Colorado. I believe we'll link him to more."
Thanks for reading CBS NEWS.
Create your free account or log in
for more features.