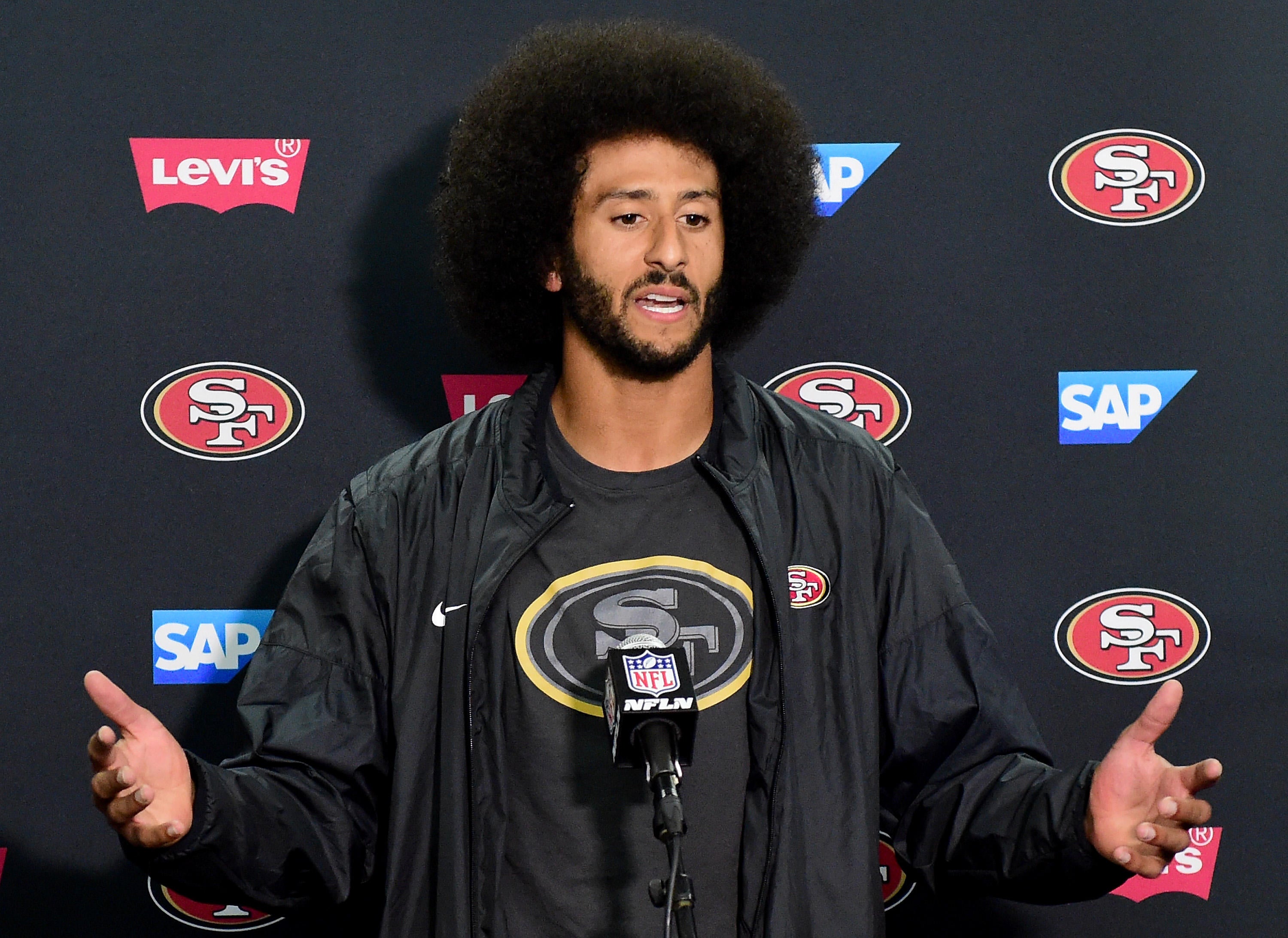 Colin Kaepernick's collusion case against NFL heading to trial
PHILADELPHIA -- An arbitrator is sending Colin Kaepernick's grievance with the NFL to trial, denying the league's request to throw out the quarterback's claims that owners conspired to keep him out of the league because of his protests of social injustice. Kaepernick's lawyer Mark Geragos tweeted a picture of the ruling by arbitrator Stephen B. Burbank.
The former 49ers quarterback argues that owners have colluded to keep him off any NFL roster since he hit free agency in 2017.
Kaepernick began a wave of protests by NFL players two seasons ago by kneeling during the national anthem to protest police brutality and racial inequality. The protests have grown into an extremely polarizing issue with President Trump loudly urging the league to suspend or fire players who demonstrate during the anthem.
Kaepernick contends the owners violated their collective bargaining agreement with players by conspiring to keep him off of teams. The case hinges on whether owners worked together rather than decided individually to not sign Kaepernick.
Burbank writes in the ruling: "Colin Kaepernick's complaint alleging that his inability to secure a player contract since becoming a free agent in March 2017 has been due to an agreement among team owners and the NFL that violates Article 17, Section 1 of the collective bargaining agreement between the NFL and the NFLPA (union)."
A source close to the Kaepernick case tells CBS News there is no trial date at this time; however, it is believed the case will conclude by the end of the year.
A similar grievance is still pending by unsigned safety Eric Reid, who played with Kaepernick in San Francisco and joined in the protests.
Meanwhile, the league and players union still haven't resolved whether players will be punished this season if they choose to kneel or demonstrate during the national anthem.
Owners approved a policy requiring players to stand if they are on the sideline during the national anthem, allowing them to stay off the field if they wish. But the league and union put that on hold after the Miami Dolphins faced backlash for classifying the protests as conduct potentially detrimental to the team -- putting players at risk of fines or suspensions.
The National Football League Players Association issued a statement at the time when Kaepernick's grievance was filed in October 2017, which said it "has a duty to assist Mr. Kaepernick as we do all players and we will support him."
"Colin Kaepernick's goal has always been, and remains, to simply be treated fairly by the league he performed at the highest level for and to return to the football playing field," Geragos said at the time.
Reaction to Kaepernick's protest didn't sit well with Seattle defensive back Richard Sherman, who said the league's message is: "Boy, stay in your place." The Eagles' Malcolm Jenkins called the teams "cowards."
Dr. Harry Edwards, a Kaepernick adviser, agrees.
"You have people who came back after being associated with drugs, rape charges and so forth ... but a man who violated no league rules, who committed no crime, who has statistics that Colin Kaepernick has cannot play in the league ... that is not Kaepernick's problem," Edwards said. "That is the league's problem."
NFL commissioner Roger Goodell has previously denied Kaepernick was being blackballed.
"Those are football decisions that each team has to make and what they think are the right ways to make their football teams better," Goodell said.
Patriots quarterback Tom Brady has said Kaepernick deserves a spot on an NFL roster.
In an interview with "CBS Sunday Morning" last September, Brady said he admired Kaepernick for protesting during the national anthem.
"I've always watched him and admired him, the way that he's played he was a great young quarterback," Brady told CBS News' Norah O'Donnell. "He came to our stadium and beat us and took his team to the Super Bowl. He accomplished a lot in the pros as a player. And he's certainly qualified and I hope he gets a shot."
Thanks for reading CBS NEWS.
Create your free account or log in
for more features.