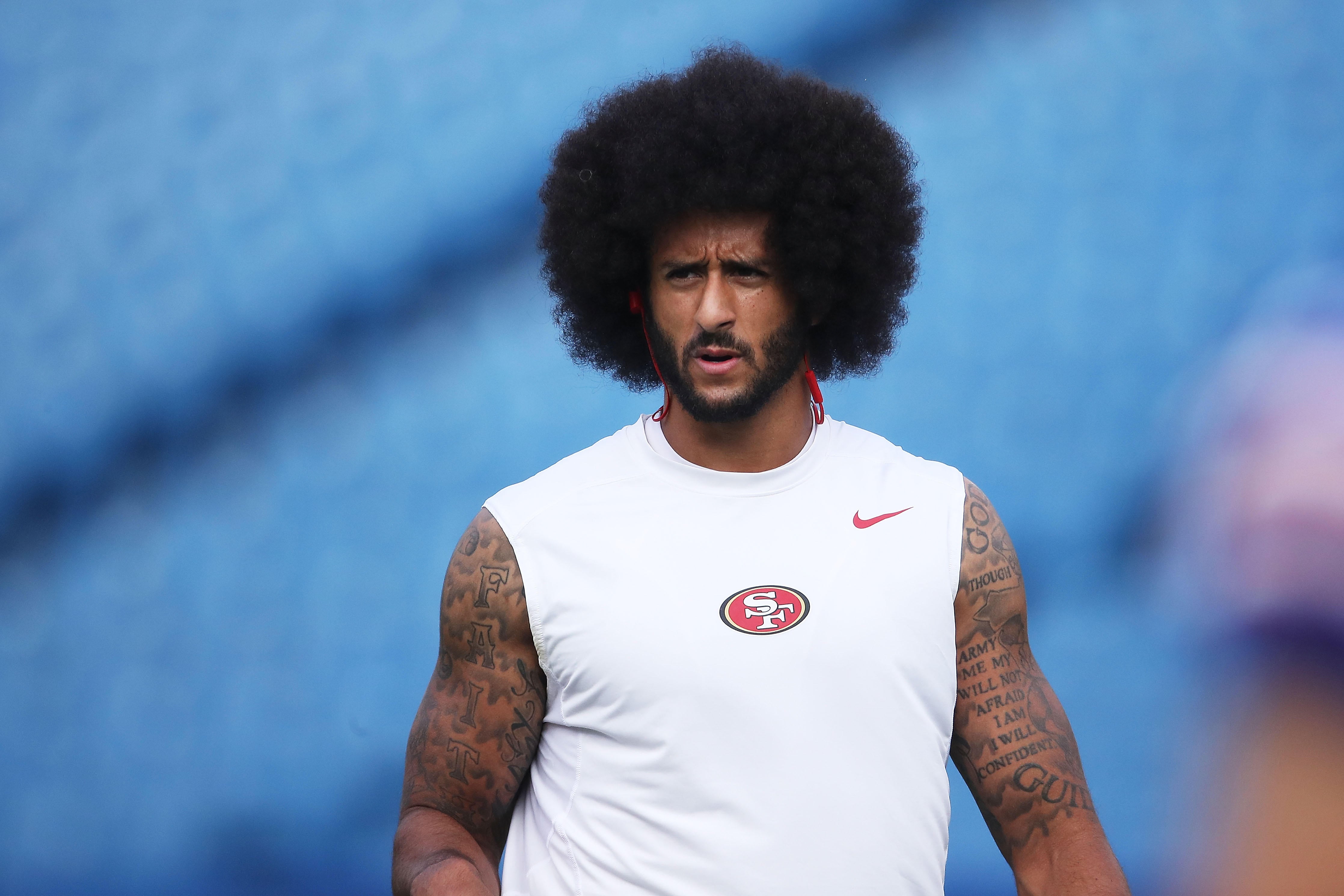 Colin Kaepernick's name edited out of video game soundtrack, sparks apology
Video gamemaker Electronic Arts (EA) is apologizing Thursday about "an unfortunate mistake" in removing NFL quarterback Colin Kaepernick's name from a soundtrack in the Madden NFL 19 video game. "We messed up, and the edit should never have happened," EA said.
"Members of our team misunderstood the fact that while we don't have rights to include Colin Kaepernick in the game, this doesn't affect soundtracks. We messed up, and the edit should never have happened. We will make it right, with an update to Madden NFL 19 on August 6 that will include the reference again," the company said.
The song in question, rapper YG's "Big Bank," was edited to remove a verse sung by rapper Big Sean on the Madden 19 soundtrack, as if it were profanity, according to USA Today. The lyrics were: "Feed me to the wolves now I lead the pack and s---. You boys all cap, I'm more Colin Kaepernick. I'm rare as affordable health care."
A Twitter user took note of the edit and posted audio online:
The edit caught the attention of Big Sean, who took to Twitter to express his displeasure calling it "disappointing and appalling."
EA said in its statement that it "meant no disrespect, and we apologize to Colin, to YG and Big Sean, to the NFL, to all of their fans and our players for this mistake."
Kaepernick took to Twitter as well to thank Big Sean "for having my back."
According to CBSSports.com, Kapernick's girlfriend Nessa Diab tweeted this isn't the first time EA edited out his name in a song on its soundtrack. She tweeted that his name was taken off Swae Lee's "Bars of Soap" last year.
Kaepernick made headlines in 2016 to protest police brutality by taking a knee during the pre-game playing of the American national anthem when he was with the San Francisco 49ers.
The kneeling and other displays of protest spread among the NFL, especially when President Trump suggested team owners fire players who didn't stand for the anthem.
In 2017, Kaepernick opted out of his contract with the 49ers when it appeared the team would cut him during the offseason. He still remains unsigned and has since filed a grievance against NFL team owners for allegedly colluding to keep him out of the league.
Thanks for reading CBS NEWS.
Create your free account or log in
for more features.