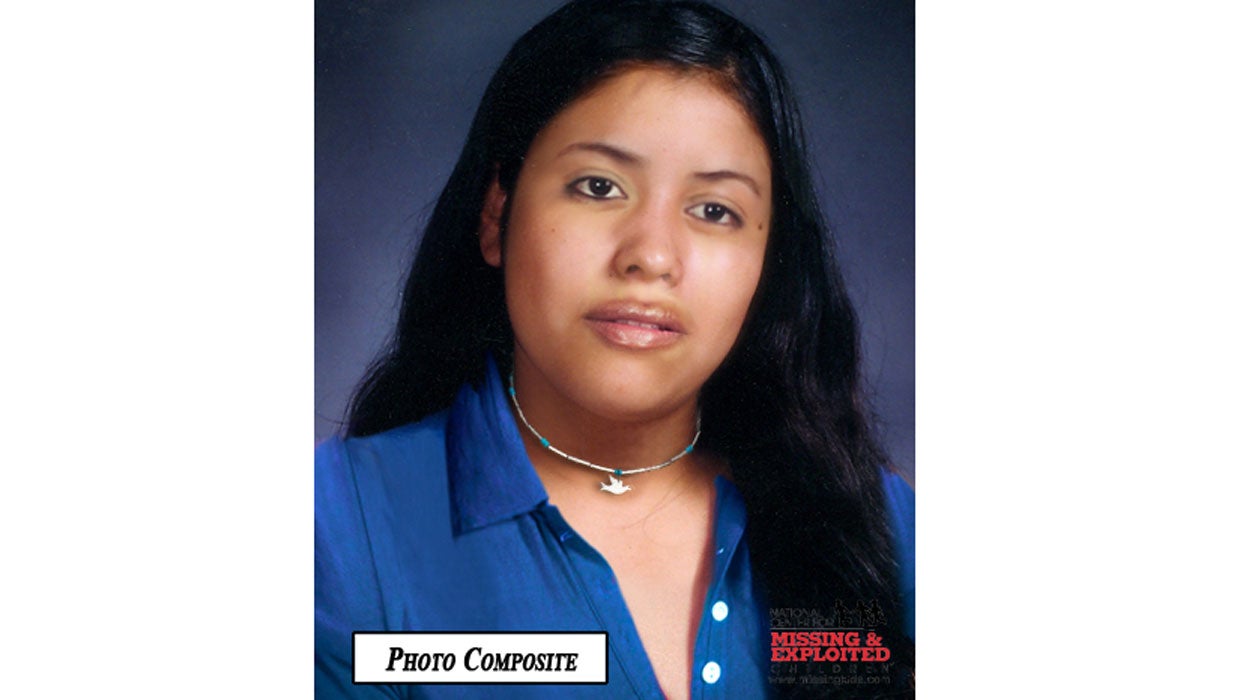 Haunting 1976 Jane Doe case
NASHVILLE -- On March 24, 1976, a fisherman discovered the body of a teenage girl face down in shallow water in the Harpeth River in Nashville, Tennessee.
She had been dead less than 24 hours.
The girl's body had washed up against a branch in the rural river - typically standing less than two feet unless heavy rains swell the waterways, according to police. Her blouse had been removed, and there was bruising on her legs and breast.
Later, an autopsy determined the girl, between 14 and 17 years old, had drowned. But whether someone held her down - and perhaps sexually assaulted her - isn't known.
Was she a murder victim? Who would have wanted her dead? Was it possible she could have become intoxicated and drowned accidentally? And most importantly, who was she?
Nearly 40 years later, police are still searching for answers to these questions.
"I'm sure someone is out there wondering where their daughter, sister, or aunt is that's been missing all this time," Det. Jill Weaver, who works on the Metropolitan Nashville Police Department's cold case unit, told 48 Hours' Crimesider.
Weaver, who took over the case last year, is hoping to shed some light on the mystery of the girl's death. Though investigators don't know who she is, they do have several key clues about her movements in the days leading up to her death thanks to a phone number detectives discovered scrawled on a photograph in her pocket.
The phone number was written on the back of a picture of a young blond boy, next to the name, "Little Charley." But Little Charley turned out not to be the boy pictured in the photograph, as investigators would learn when they called the number and got in touch with him days after the teen's death.
"Little Charley" was in fact Charles Moore, a 24-year-old East Nashville resident who lived with his father, known as "Big Charley." Moore told detectives that he and his brother-in-law Milton Collins had been driving southeast along Interstate 24 near Nashville in Collins' truck March 15, 1976 - nine days before the girl's body was found -- when he said they came across two young female hitchhikers.
According to the National Center for Missing and Exploited Children(NCMEC), Moore told investigators at the time that he and Collins picked up the two teen girls, who said they were traveling to Haines City, Florida, about 700 miles southeast of Nashville.
Moore and Collins later identified the female's body as one of the girls to whom they'd given a lift. According to Moore, she called herself "Sherry" or "Cheryl," but he didn't have any further information about her identity, or that of her friend.
The girls said they ran away from a treatment facility - believed to be in the Minneapolis/St. Paul area, according to Det. Weaver - where "Sherry" said she was staying to be treated for alcoholism. Her friend, described as thin, with sandy blonde hair and wire-rimmed glasses - told them she was being treated for suicidal tendencies and showed them scars on her wrists, according to NCMEC.
They were on their way to Florida, according to Moore, to visit the friend's husband.
Moore had written his phone number on the only scrap of paper they had available - a photo of the traveling companion's son - in case the girls ever passed through the area again, according to Weaver.
They dropped the teens near a highway exit about 85 miles southeast of Nashville and last saw them getting into another vehicle, continuing on southeast.
The girl's body was discovered some 90 miles from where Moore last saw them, in the opposite direction of where she said she was traveling.
Now 63, Moore was interviewed by police at the time, and again within the past two years by another cold case detective, Weaver said. Police don't believe he or Collins, now deceased, were involved.
Weaver says the bruising on the girl's body and the condition of her clothes -- the missing blouse and unbuttoned pants-- would have led her to investigate the case as a sexual assault and homicide. Investigators searched the area for clues, and discovered what could have been her blouse a few miles upstream.
But they couldn't find hospital records indicating any patients had escaped from facilities near St. Paul, according to a 1976 Nashville Banner article. And they weren't able to locate the traveling companion Moore described.
Without further information or an identity, the case has gone cold.
Dental records and fingerprints run against national databases so far haven't yielded clues to the girl's identity, according to Todd Matthews, director of communications and case management at the National Missing and Unidentified Persons system.
DNA testing could be the key, but that would require an exhumation of the girl's body, Matthews said.
"Everything else has been done - the one missing ingredient, the number one gold standard, is DNA," Matthews told Crimesider.
Exhumation, however, isn't possible because grave markers in the cemetery where the girl's body was buried have been moved over the years, and it's not clear exactly her body is located, Weaver said.
The National Center for Missing and Exploited Children developed a facial composite image of the victim (see above), hoping someone may recognize the girl based on it.
Crimesider is also making available for viewing these post-mortem police photographs of the victim, because authorities consider them the key to solving the case.
"The photographs are really the best thing we have to go on right now to make a positive identification," Weaver said.
NCMEC describes the deceased girl as being of Caucasian, Hispanic or Native American decent. She had long, black hair and brown eyes. She was short and thin, about five feet, two inches and 120 pounds.
She was found wearing a choker style necklace with beads and a white dove on it. She had a mole on her left temple and old scars on both arms which may have come from cigarette burns, according to NCMEC.
Do you have any information about a girl named "Sherry" or "Cheryl" who vanished in the 1970s? Do you recognize the girl in the photo? Anyone with information is asked to call 1-800-843-5678.
Thanks for reading CBS NEWS.
Create your free account or log in
for more features.