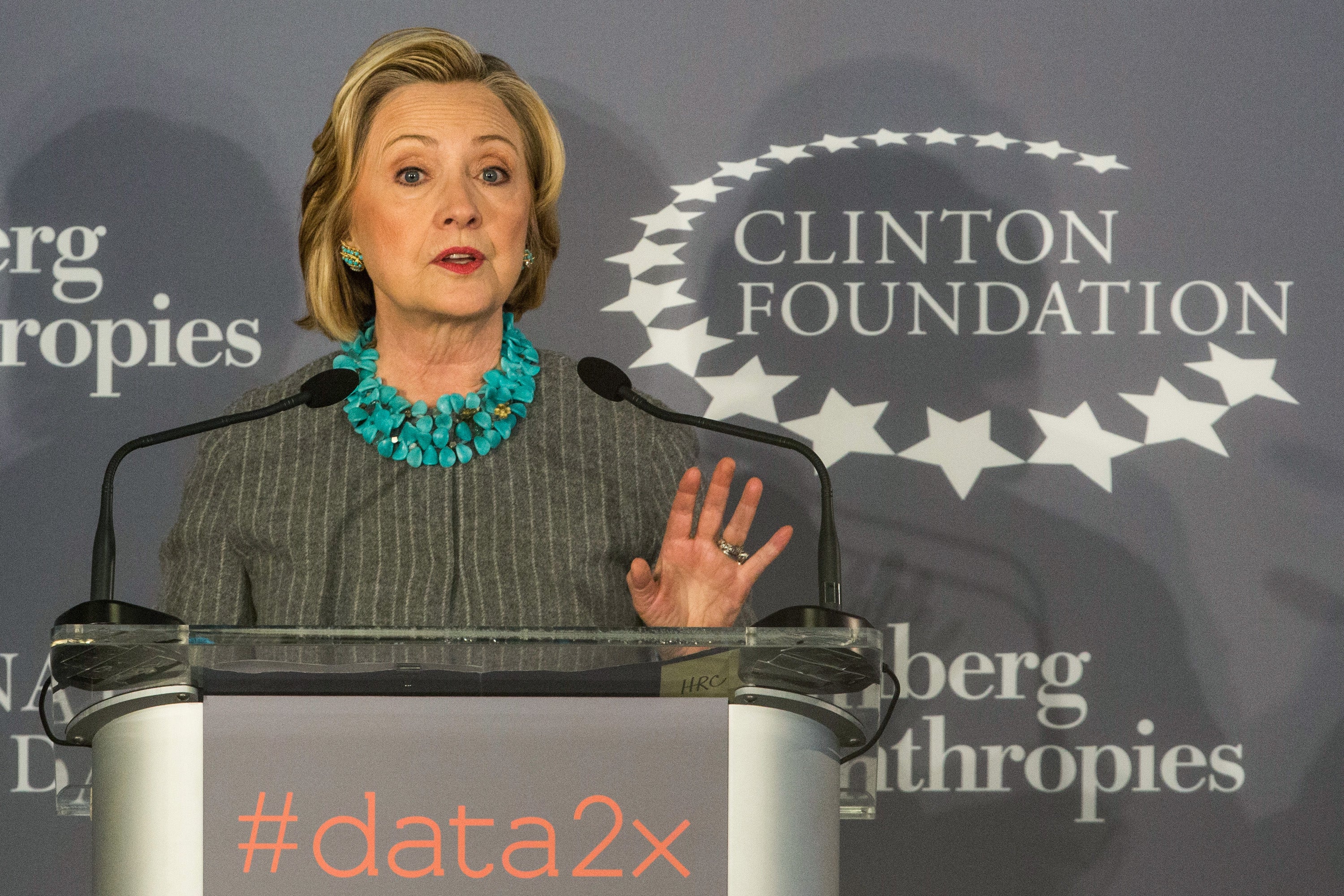 Clinton Foundation will stop accepting foreign and corporate donations if Clinton is elected
NEW YORK -- Hillary Clinton's family foundation will no longer accept foreign and corporate donations if she is elected president, and will bring an end to its annual Clinton Global Initiative meeting regardless of the outcome of the November election.
Former President Bill Clinton made the announcement at an afternoon meeting with foundation staff members, according to the Associated Press; CBS News confirmed the news Thursday evening.
Bill Clinton said the foundation plans to continue its work, but intends to refocus its efforts in a process that will take up to a year to complete. He said he will resign from the board, and the foundation will only accept contributions from U.S. citizens and independent charities.
It will no longer take money from any foreign entity, government, foreign or domestic corporations, or corporate charities.
At the staff meeting, Clinton said he and his daughter, Chelsea, did not face any external pressure to make the changes, but wanted to avoid any potential issues or second guessing for Hillary Clinton should she move into the White House.
The future of the Clinton Foundation has been one of the overarching questions shadowing Clinton's campaign.
The sprawling charitable network, founded after Bill Clinton left office in 2001, has raised more than $2 billion for initiatives focused on global health, climate change, economic development and increasing opportunities for women and girls.
While Hillary Clinton stepped down from its board after launching her 2016 campaign, her husband and daughter have remained in leadership roles, leading to questions about the ability of the organization to continue its work should Clinton win the White House.
Some of the group's funding has come from foreign donations and political donors to the Clinton family. Money accepted from countries such as Saudi Arabia drew scrutiny from both Republicans and Democrats early in Clinton's presidential bid.
When Clinton served as secretary of state, the foundation reached an agreement with the Obama administration to prohibit, and in some cases curtail, foreign donations to its programs.
But questions persist about the level of influence foundation donors had at the State Department. That criticism intensified after emails from Clinton's time at the department were made public as part of a lawsuit.
After she left the State Department, the foundation resumed accepting donations from overseas. Bowing to pressure in April 2015, the group announced that it would restrict donations to only six Western nations and disclose its donors more frequently.
Thanks for reading CBS NEWS.
Create your free account or log in
for more features.