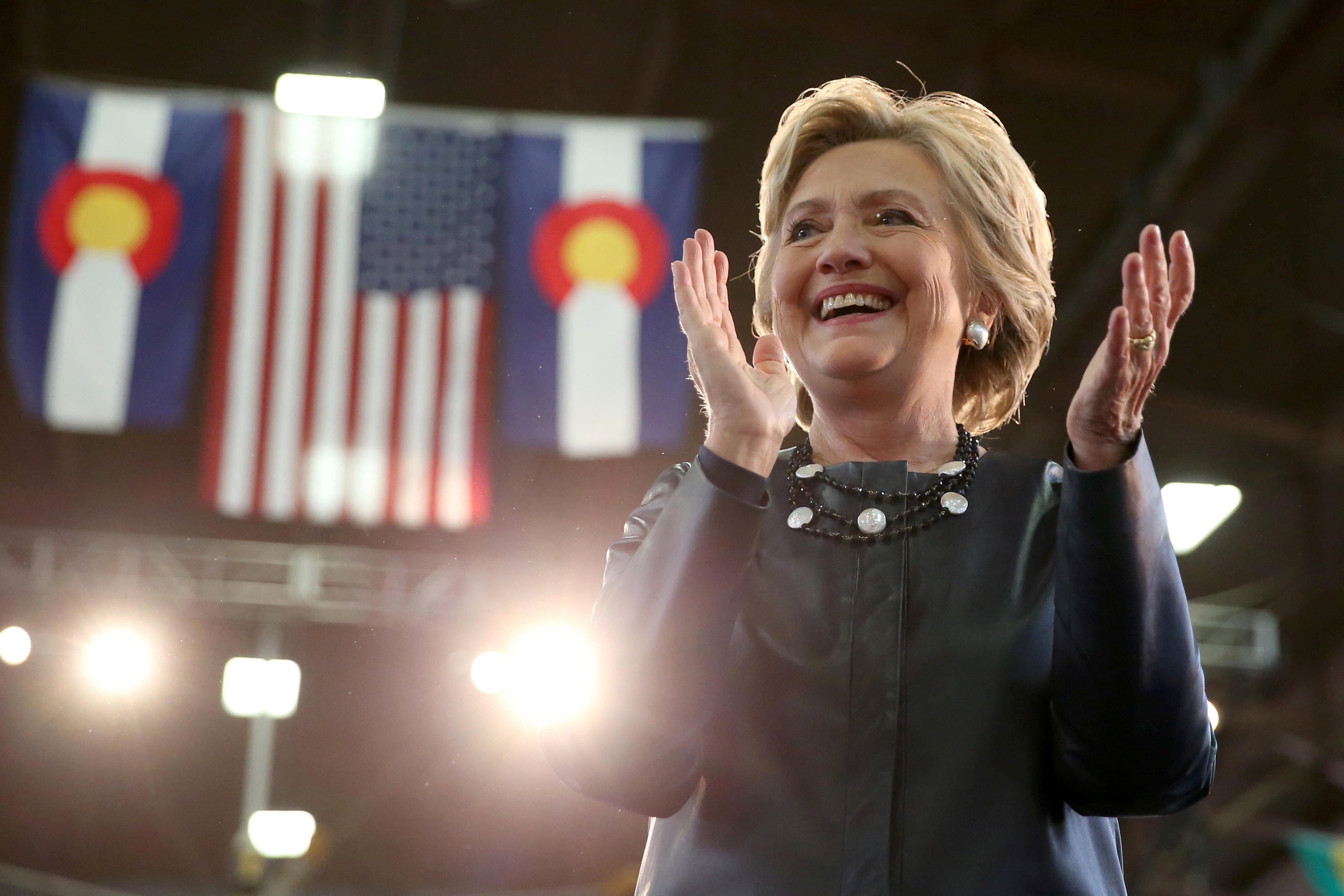 Clinton campaign amps up star power in battleground states
With Hillary Clinton doing stand-up comedy in New York at a Catholic charity dinner, Michelle Obama headed to the red-state-turned-battleground of Arizona, where she described Trump as rich and out of touch.
"He calls communities like the one where I was raised hell," the first lady said in Phoenix Thursday. "Because he can't see all of the decent hard-working folks like my parents."
In addition to the first lady's speech in Arizona, President Obama hit the trail in Florida and Clinton's running mate Tim Kaine went to North Carolina, CBS News' Nancy Cordes reports. Those three states alone plus all of the Democratic ones could push Clinton over the 270 electoral votes needed to win, according to CBS News estimates.
Stumping for Clinton in Miami, President Obama waded into the Florida Senate race as well, calling out Sen. Marco Rubio for his continued support of Trump.
"How can you call him a con artist and dangerous," the president told a crowd in Miami Gardens, "then say 'but I'm still going to vote for him?'"
For the first time Thursday, a handful of emails from President Obama turned up in the daily WikiLeaks release of Clinton campaign chairman John Podesta's hacked emails.
"Boy, that WikiLeaks has done a job on her, hasn't it?" Trump said in Ohio earlier that day.
But Vice President Joe Biden argued that Trump's the one who should be embarrassed -- for refusing to acknowledge in all three debates that Russia is behind the recent hacking.
"Our country has no idea," Trump said Wednesday night in Las Vegas, referring to what the U.S. knows about the cyber attacks.
Biden gave a scathing indictment of Trump Thursday: "He says as a major party candidate for the world to hear, playing into the hands of Putin, that our country has no idea."
As for the hack itself, cyber secruity experts now say that they have tied it to the Russian-linked hackking group known as "Fancy Bear."
Meanwhile, WikiLeaks released an ominous message Thursday night, saying they have a "surprise in store" for Tim Kaine and Donna Brazile, the Democratic National Committee's interim chair.
Thanks for reading CBS NEWS.
Create your free account or log in
for more features.