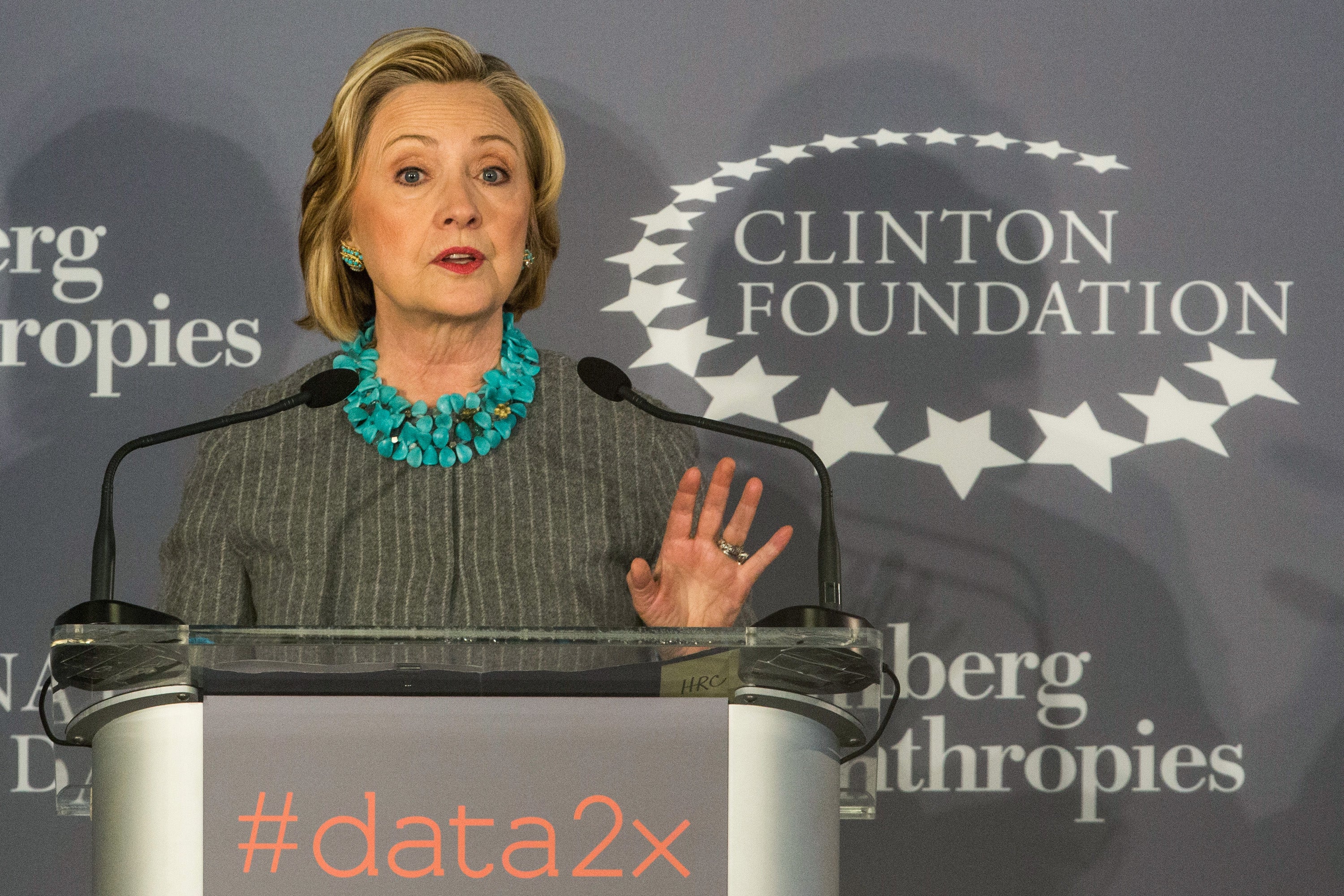 Hillary Clinton aide in hacked emails: Some foundation donors "may have had bad intentions"
WikiLeaks is out with another batch of hacked emails from the personal account of John Podesta, Hillary Clinton's campaign chair.
The 31st dump of documents includes a transcript of a Bill Clinton speech from October 2015 where he weighs in on the Iran nuclear deal, a continuing complaint about Chelsea Clinton and the Clinton Global Initiative and an exchange where a top campaign staffer acknowledges there "aren't great answers" to some Clinton Foundation questions.
Here are the highlights:
---
October 2015: Bill Clinton on the Iran nuclear deal: "You don't know yet whether… this is going to be good or bad"
In an email from October of last year, an attached transcript of former President Bill Clinton's speech -- from a campaign fundraiser in Maryland -- contained some language critical of the Iran nuclear deal.
"You don't know yet whether this Iranian thing is going to be good or bad," the former president said. "It depends on whether we enforce it. And you've got to have somebody in there tough enough, with enough connections in these other countries, to enforce the trigger that will reimpose the sanctions if they violate the rules."
Democratic nominee Hillary Clinton has often touted the deal as an accomplishment only achieved from the groundwork laid during her stint as secretary of state.
Clinton's husband also explained during the fundraiser why he chose not to receive classified intelligence briefings from the CIA: "All living former presidents have lifetime security clearance. I could take CIA papers every day if I wanted to," he said. "I don't because of Hillary's jobs in the Senate and Secretary of State, because I give too many public speeches and I'd hate to accidentally say something that I read in a government document."
---
November 2011: Doug Band vents about Chelsea Clinton's involvement at the Clinton Foundation
Chelsea Clinton said in one email from November 2011 that she would confer with her father about rescheduling the Clinton Global Initiative's annual meeting so as not to conflict with the Jewish holiday of Yom Kippur.
Doug Band, a former Bill Clinton aide whose frustrations with the younger Clinton are well-documented in WikiLeaks' releases of emails, vented to Podesta, "This is the 3rd time this week where she has gone to daddy to change a decision."
Band added: "Sad because it will hurt cgi but the larger problem is that cvc [Chelsea Victoria Clinton] has spent 7 days in her office to date and people will go to her with self interested choices to be made and she will side with them thus hurting the organization."
---
April 2015: Clinton adviser warns some questions about the Clinton Foundation don't have "great answers"
In an email exchange from April 2015, Clinton campaign staffers discussed how the Democratic candidate should respond to questions about the Clinton Foundation and any accusations that she engaged in quid pro quo agreements with donors.
One suggestion that was floated: Clinton would tape a video.
Jennifer Palmieri, communications director for Hillary Clinton, shot that down, saying, "I don't think it is good idea for her to do" because "[t]here aren't great answers and in many cases not her place to answer them."
"I think it does make sense for her to publicly state that she never did anything at state to help a donor," Palmieri wrote, before admitting that some people donating to the philanthropic organization may have had "bad intentions."
"At least this way she will have taken off the table any notion that there was a quid pro quo," she said, "even if some donors may have had bad intentions."
Thanks for reading CBS NEWS.
Create your free account or log in
for more features.