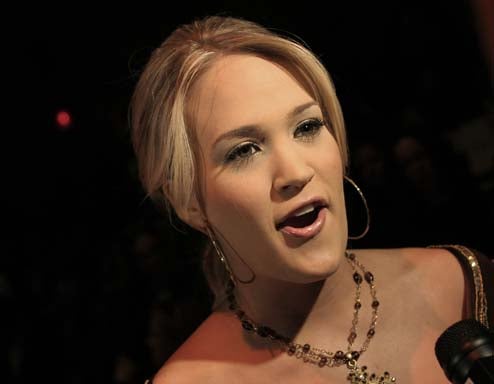 Clemens Withdraws Trade Demand

Roger Clemens reversed course Tuesday, saying he no longer was demanding that Toronto trade him and he would not play for the Houston Astros under their current management.
Clemens, the only five-time Cy Young Award winner, said he had no desire to play for Astros team president Tal Smith and general manager Gerry Hunsicker, who called a news conference during the winter meetings to blast Clemens' proposal for a $27.4 million, one-year extension.
Related Links
More on baseball:
"I'm very upset about what Mr. Smith and Mr. Hunsicker said and how they directed things toward me as a person," Clemens said during a news conference at the offices of his agents.
"I don't know them personally and they don't know me as a person," Clemens said of Smith and Hunsicker. "The disappointment I feel is that I have no interest in playing for two individuals like that who would make a statement like that and don't know me."
Clemens, who would have gotten $43.5 million over the next three years if Houston had accepted his offer, confirmed for the first time he had a written agreement with the Blue Jays allowing him to both demand and veto a trade.
He is guaranteed $16.1 million in the final two years of his contract with Toronto and said he has never asked for a renegotiation as a condition for agreeing to a trade and wouldn't in the future. He said he was walking away from an additional $44 million in guaranteed money by staying with the Blue Jays - citing extension offers made by other teams willing to trade for him.
Clemens and his agents said that before Hunsicker's news conference, the Blue Jays and the pitcher were closing on a deal with Astros owner Drayton McLane.
"This is my communit. My foundation is here," Clemens said. "I know at one point we were very close to getting something done. You are disappointed, but you move on."
Clemens notified the Blue Jays in a Nov. 27 letter that he was demanding a trade to a team closer to home or to a contender, citing an agreement he made with then-team president Paul Beeston in December 1996. The Blue Jays made his demand public Dec. 2.
Houston, Cleveland and Texas were the chief contenders for Clemens, with the New York Yankees on the outskirts of talks, but Toronto couldn't find a deal to its liking.
"I still have the right to refuse a trade, but I'm just not demanding it," Clemens said.
Agents Randy and Alan Hendricks added that they wouldn't completely rule out the possibility of dealing with the Astros in the future. But Randy Hendricks said the Astros' comments at the news conference in Nashville, Tenn., resulted in Clemens being portrayed as a greedy player.
Roger Clemens could be back in a Blue Jays uniform next season after all. (AP)
---
"What has followed in Houston and around America is an outpouring of condemnation of Roger Clemens and myself as a result of this press conference," Hendricks said. "I want to reiterate that Drayton has been diligent, courteous and he has been dogged in his pursuit of Roger and at this moment still is."
Hendricks said one team offered Clemens more than $60 million over the next four years and another was willing to add two years at more than $30 million. He didn't identify the teams.
For their part, the Astros wouldn't rule themselves out Tuesday.
"The goal always has been and still is to secure the services of Roger Clemens if Toronto is interested in trading him," Hunsicker said. "We intend to continue to explore that. Unfortunately, this has become a very complicated situation in part because of the unusual sidebars that have contributed to the controversy and frustrations surrounding this situation."
Toronto wanted three or four quality players or top prospects for Clemens, who won consecutive Cy Youngs in his first two seasons with the Blue Jays and went 41-13.
Blue Jays general manager Gord Ash said he probably will resume Clemens trade talks after the holiday break.
"It doesn't mean much of anything if you ask me," Ash said in Toronto. "All it does is remove a lot of the clutter talk we've had the last couple of weeks and clarify their position."
Ash said Clemens' rights under the collective bargaining agreement, which allows veteran players dealt during multiyear contracts to file formal trade demands, would give the pitcher leverage over any deal.
"Any club hat is going to give up talent of substance is going to want to know he'll be there beyond the year," Ash said.
When Clemens signed with Toronto, Beeston agreed that the team would trade him if the pitcher became convinced the Blue Jays wouldn't contend. Clemens became disenchanted after Interbrew SA, the team's Belgian owner, set a budget with a payroll of about $40 million, and Toronto made little effort to re-sign Jose Canseco, who went to Tampa Bay.
Ash said that if Clemens begins the season with the Blue Jays, he didn't anticipate any negative fan response.
"Once he marches out there, pitches a two-hit shutout and strikes out 15, I can't see it," Ash said.
© 1998 SportsLine USA, Inc. All rights reserved
Thanks for reading CBS NEWS.
Create your free account or log in
for more features.