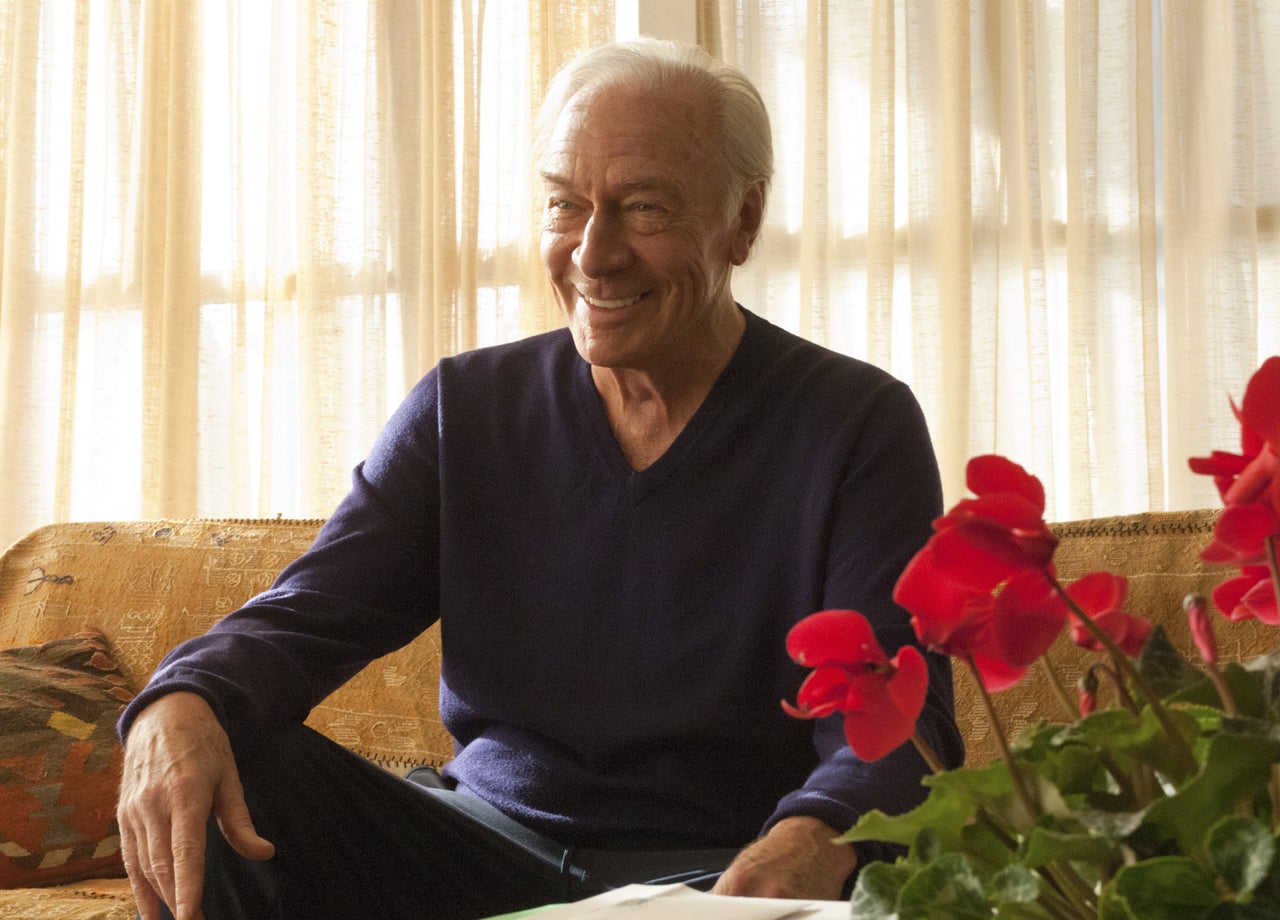 Christopher Plummer: Fresh and ever-young
A long time ago, Christopher Plummer played opposite Julie Andrews as the Von Trapp family patriarch in the 1965 classic, "The Sound of Music." All these years later he's starring in a very different sort of fatherly role. Here's our critic David Edelstein:
I'm here to talk about Christopher Plummer in Mike Mills' great romantic comedy "Beginners."
But first, let me say it feels odd not to call him "Sir Christopher."
True, he's Canadian. But he sounds English, and he has played all the great Shakespearean roles, at Stratford-Upon-Avon and Stratford, Ontario and Stratford, Connecticut.
He's bloody distinguished, and at 81 he's peaking. There must be a loophole!
Sir Christopher - sorry, Mr. Plummer - has long been one of my favorites, but not until recently on-screen.
Oh, he was OK in "The Sound of Music," but if you read his hilarious memoir, "In Spite of Myself," you see he hated Captain Von Trapp and was a pain on the set.
Mind you, it would be hard singing opposite the inhumanly pitch-perfect Julie Andrews when your grasp of the notes is a tad ... approximate.
Still, he had his moments on-screen - in a BBC "Hamlet" shot at the real Elsinore Castle; as Rudyard Kipling in "The Man Who Would Be King." He was one of the sickest villains ever in a creepy Canadian thriller called "The Silent Partner."
He recited Shakespeare in a film, although in Klingon make-up, in "Star Trek VI: The Undiscovered Country."
But he didn't really come into his own until he played Mike Wallace in "The Insider," a send-up that was also a celebration of the newsman's drive to nail his subjects.
Suddenly, Plummer began to have fun on-screen, even as a dying Tolstoy opposite Dame Helen Mirren in "The Last Station," which won him an overdue Oscar nomination.
His voice is one of the treasures in film - especially as the villain in "Up."
In "Beginners," he plays a 75-year-old widower who announces to his son (played by Ewan McGregor) that he's gay.
The performance is unlike Plummer's others: Light and lithe, joyously uncomplicated, buoyed by his new life among the boys, in the open. He dies - I'm not spoiling it, his part is flashbacks - but there isn't a drop of self-pity in the man, or grandstanding in the performance.
"Beginners" is worth seeing for McGregor, too, and Melanie Laurent as his actress-girlfriend. It's a madly inventive meditation on the emotional consequences of growing up in a house with secrets.
But what I love best is watching Plummer shed his old sinister persona, and hit notes he never did.
Even at age 81 and dying on-screen, he's fresh, unconquerable ... ever-young.
Edelstein endorses:
"Super 8"
"Submarine"
Thanks for reading CBS NEWS.
Create your free account or log in
for more features.