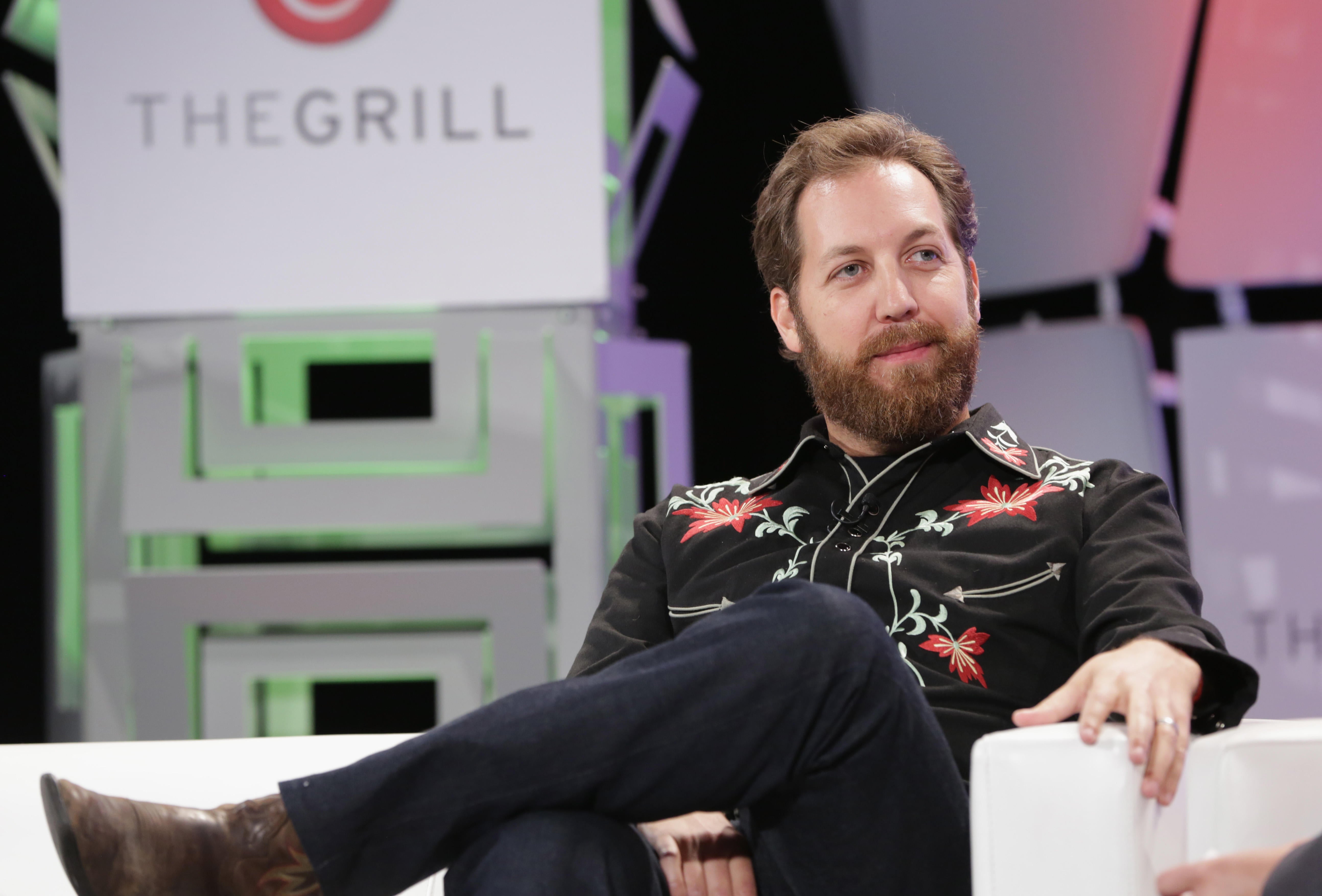 Why billionaire Chris Sacca is "retiring" at age 42
In the hyper-competitive world of venture capital, few have had the success of Chris Sacca. That makes his decision to retire from the business at the age of 42 and walk away from the hit reality TV show "Shark Tank" all the more noteworthy.
Sacca -- a billionaire who made early financial bets on Twitter (TWTR), Uber and Instagram among other notable tech companies -- on Tuesday announced he is "hanging up his spurs" in a statement posted on the website of his investment firm, Lowercase Capital. He is walking away from the venture business because he is no longer able to put in the long hours required to invest in startups. Sacca is married and has three children under the age of 6.
"The only way I know to be awesome at startups is to be obsessively focused and pegged to the floor of the deep-end gasping for air," Sacca wrote. "I succeeded at venture capital because, for years, I rarely thought about or spent time on anything else. Anything less than that unmitigated full commitment leaves me feeling frustrated and ineffective."
Sacca, a lawyer by training, was an early employee at Alphabet's Google (GOOGL). At Lowercase, he oversees a portfolio of more than 80 tech startups. Venture research firm CB Insights ranks Sacca No. 2 among venture capitalists in 2017 based on the return he delivers to investors.
"It's hard to think of a more successful early-stage investor in the cohort of tech investors that arose after the dot-com boom and bust than Chris Sacca," said Marcelo Ballvé, the research director of CB Insights, in an email. "He's an investor that has shown the ability to pick founders with the right mix of conviction, vision and ability to execute."
Sacca has also made a name for himself by being unusually willing to voice his opinions about the managers of companies in which he has invested. Recently, for instance, he denounced Uber's handling of sexual harassment allegations by former engineer Susan Fowler, who claimed that the ride-hailing company's refusal to take her complaints seriously drove her to quit her job.
Sacca also has cooled on Twitter, noting several years ago that he liquidated most of his shares of the microblogging site after co-founder Jack Dorsey returned as CEO in 2015. He told CNBC that the San Francisco-based company would be better off if it were sold, a view held by many on Wall Street.
Lowercase Capital will continue to support its funded companies, but it will not make any new investments or raise new capital. The firm will be run by Matt Mazzeo, who Sacca and his wife Crystal brought on as a partner several years ago as he took on a part-time role with the firm.
On "Shark Tank," Sacca frequently sparred with tech titan Mark Cuban, whom Sacca described as a "really competitive" good friend on the program. According to Sacca, Cuban was "bummed" by his decision to leave the show.
"When I first sat in that chair, I wasn't sure what might happen and what you all might think," Sacca wrote. "Turned out, the Twitter feedback was teeming with high fives, my episodes' ratings were strong, the critics loved it. I invested in some fantastic companies, and most importantly, I had so damn much fun."
Sacca isn't completely giving up the spotlight. He is playing himself in a new Zach Braff sitcom pilot for ABC and will appear on an upcoming episode of "Celebrity Family Feud." Sacca also plans to launch a podcast, which he promises will be "different from anything else I've seen out there."
With a fortune estimated at more than $6 billion, Sacca can take his time as he ponders his next step.
Thanks for reading CBS NEWS.
Create your free account or log in
for more features.