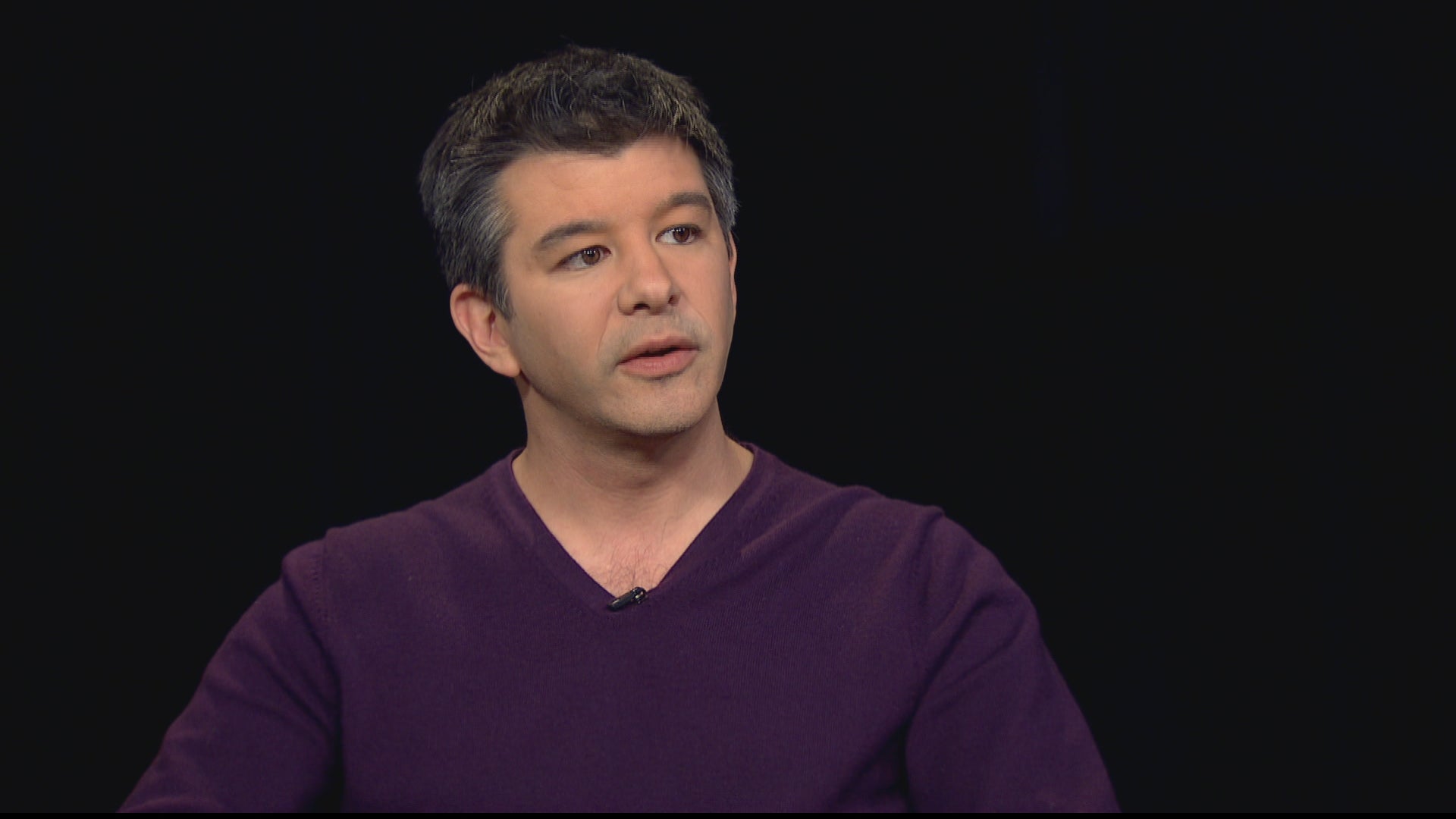 Uber to investigate "abhorrent" sexual harassment claim
LONDON -- Uber's chief executive has ordered an urgent investigation into a sexual harassment claim made by a female engineer who alleged her prospects at the company evaporated when she complained about advances from her boss.
Travis Kalanick responded Monday on Twitter to an open statement by Susan Fowler Rigetti about her year at the ride-hailing app. In a blog post titled "Reflecting On One Very, Very Strange Year At Uber," Rigetti says the company's human resources department ignored her complaints because her boss was a high performer.
Kalanick says that what Rigetti described "is abhorrent," and "against everything we believe in."
He says he has instructed the company's chief human resources officer to look into the matter, adding "there can be absolutely no place for this kind of behavior at Uber."
Rigetti said she was quickly harassed after becoming a site reliability engineer at Uber from November 2015 to late last year.
"On my first official day rotating on the team, my new manager sent me a string of messages over company chat," she wrote. "He was in an open relationship, he said, and his girlfriend was having an easy time finding new partners but he wasn't... It was clear that he was trying to get me to have sex with him."
Rigetti added that she was told by upper management that "they wouldn't feel comfortable punishing him for what was probably just an innocent mistake on his part."
The engineer, who did not name the manager, eventually left her team. But Rigetti said as she tried to progress in the company, she found her way blocked. She alleged sexism was rampant in the company, and that when she pointed that out at a company meeting, she was rebuffed.
In a particularly comical moment, Rigetti said the director of engineering ordered leather jackets for the site's reliability engineers, but later decided it would only give the jackets to male engineers because there were too few women in the company to qualify for a bulk purchase discount.
"The director replied back, saying that if we women really wanted equality, then we should realize we were getting equality by not getting the leather jackets," she wrote. "He said that because there were so many men in the org, they had gotten a significant discount on the men's jackets but not on the women's jackets, and it wouldn't be equal or fair, he argued, to give the women leather jackets that cost a little more."
Kalanick said in a statement provided to CNET: "We seek to maker Uber a just workplace for everyone. There can be absolutely no place for this kind of behaviour at Uber."
Arianna Huffington, one of Uber's board members, tweeted:
According to CNET, women make up around 30 percent of the workforce at major tech companies, but take up only 15 percent of technical roles. In a 2016 survey of 200 women who had worked in Silicon Valley for over 10 years, 60 percent of respondents said they'd received unwanted sexual advances, 65 percent said those advances came from a superior and one of three said they were in fear for their personal safety.
Rigetti, who now works at online payments company Stripe, later tweeted thanks for the "overwhelming support" she had received:
Thanks for reading CBS NEWS.
Create your free account or log in
for more features.