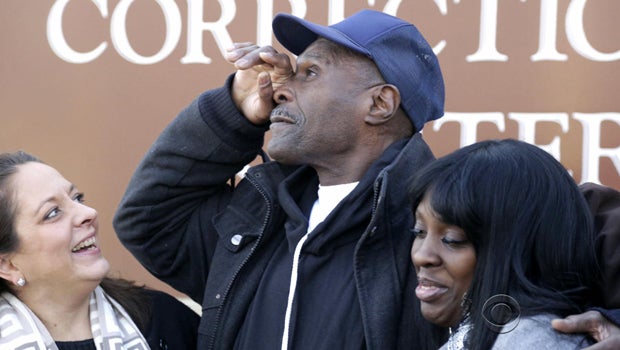 Chicago votes to pay millions over police torture
CHICAGO -- Jon Burge is an old man now, but he was once one of the most feared cops in Chicago, the master of a detective unit that allegedly tortured criminal suspects for decades.
Operating out of the notorious Area 2 headquarters, Burge and his men were accused of choking, shocking, burning and beating people -- most of them African-Americans -- until they confessed.
Chicago's city council voted Wednesday to pay $5.5 million to victims of police torture that date back from the 1970s into the '90s. The city has already spent more than $100 million after losing some lawsuits and settling others.
Stanley Wrice was recently exonerated after serving 31 years in prison.
"They beat me up throughout my body," said Wrice. "They handcuffed me to some bars, kicked my legs apart, and they beat me in my testicles twice."
The unanimous City Council vote approving the $5.5 million in reparations means as many as 80 torture victims could get $100,000 apiece from the city. That's in addition to the more than $100 million already spent in separate legal settlements.
"This is another step but an essential step in righting a wrong, removing a stain," Chicago Mayor Rahm Emanuel said.
As part of the reparations package, victims and their families can have psychological counseling and free tuition at some community colleges.
Chicago will also direct public schools to teach the children of this city about the scandal.
As for Burge, he was fired in 1993 and later convicted of perjury. He served four years in prison and was released from a halfway house in February.
But he was never convicted of torture, and despite all the money he's cost the city, Burge still collects a police pension of $4,000 a month.
Thanks for reading CBS NEWS.
Create your free account or log in
for more features.