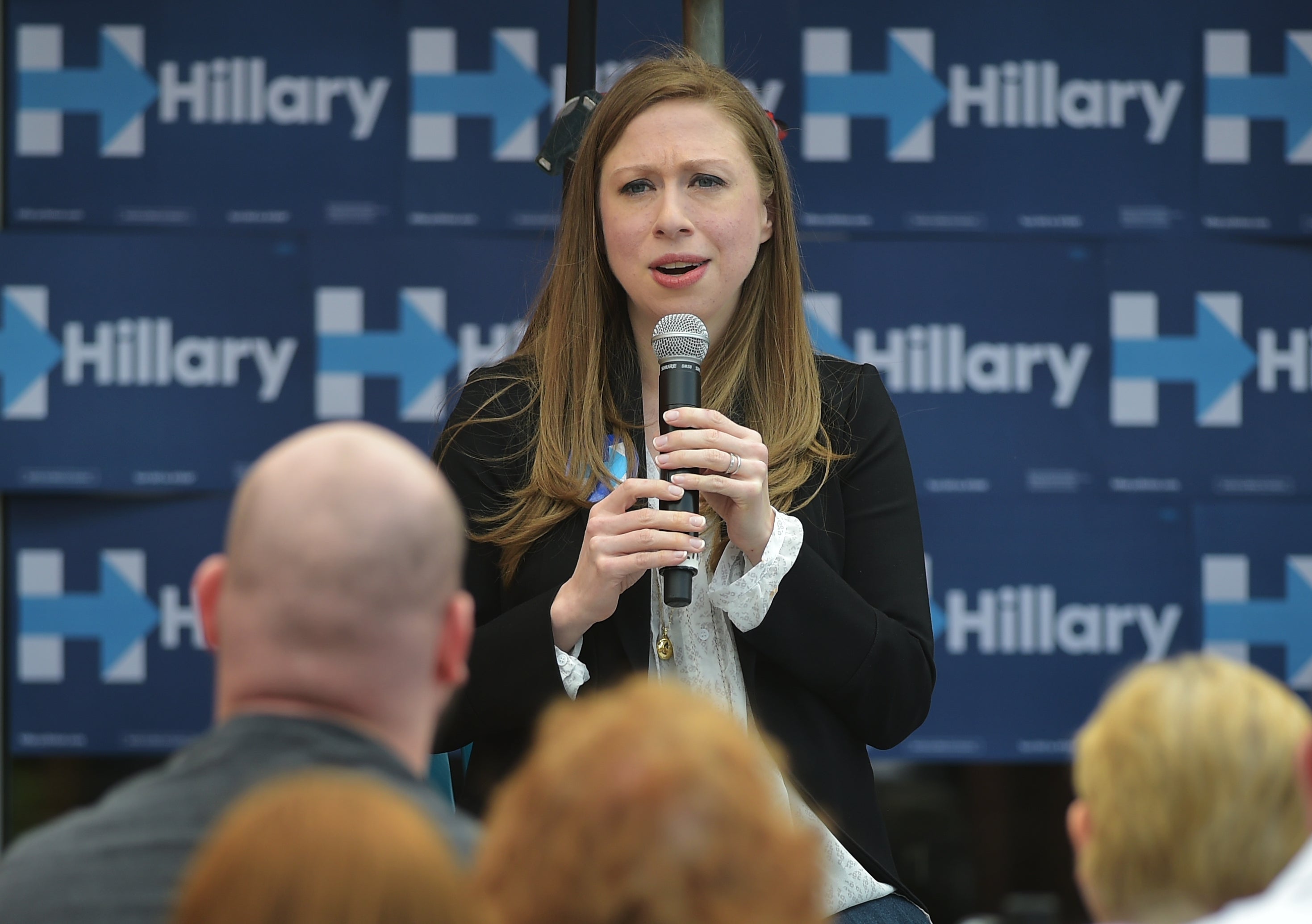 Chelsea Clinton challenges Ivanka Trump on equal pay for women
Chelsea Clinton challenged her friend, Ivanka Trump Tuesday to ask her father how he would fight to promote rights for working women.
In a Facebook Live event with Glamour magazine, Clinton was asked about her relationship with the younger Trump, a longtime friend of Clinton's.
Glamour Editor in Chief Cindi Leive mentioned Trump's "very passionate speech" at the GOP convention last week, in which the billionaire's daughter "talked about how [her father] would fight for equal pay for equal work and would focus on making quality child care accessible for all."
"So you and Ivanka are friendly, I know," Leive prompted, but "if you got to ask her a question about how her father would do that, what would it be?"
Clinton barely skipped a beat. "It would be that question: 'How would your father do that?'"
"Given it's not something that he has spoken about, there are no policies on any of those fronts that you just mentioned on his website -- not last week, not this week," she said. "So I think the 'how' question is super important. In politics as it is in life."
"So it really matters to me that my mom in this election consistently has told you how she is going to do everything," Clinton continued. "Whether that's on gun control or protecting a woman's right to choose or any of the things we've talked about. She also tells you how she's going to pay for it."
"It's something I hope would matter to that traditional Republican voter," the former first daughter said, before adding that Trump's plans could add trillions of dollars to the national debt. "Social progress should also come with social responsibility and fiscal responsibility."
Clinton and Trump, who were first introduced to each other by their husbands, seemed to put their friendship on hold earlier this year while their parents campaigned against each other.
But while the presidential candidates slung mud at each other in public, the Trump and Clinton daughters have rarely commented on their own relationship.
Thanks for reading CBS NEWS.
Create your free account or log in
for more features.