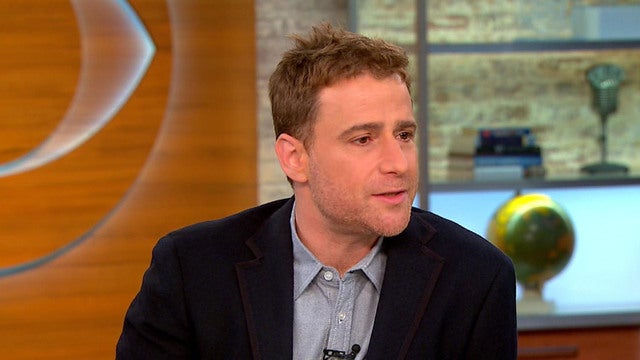 Messaging app Slack aims to minimize emails in the office
A messaging platform minimizes the need for email. Slack has nearly two million daily users and a private market valuation of nearly $3 billion.
Despite being launched just last year, it is already considered one of the fastest-growing business apps in history with clients including a range of government agencies and private companies.
Slack's mission is to "make people's working lives simpler, more pleasant and more productive."
"Because people work a lot, first of all, they don't necessarily feel empowered by their work most of the time," said CEO and co-founder Stewart Butterfield. He attributes this to a lack of transparency and knowledge of what is going on within a company.
"When you talk about transparency inside of a company, it's usually either the bosses can see what the workers are doing or the bosses are forthcoming about what's going on," Butterfield said. "But you can't see what's going on around you."
The app tackles this by creating what Butterfield called "lateral transparency" within the company. Slack works just like other messaging apps like iMessage or Skype, but its messages are public inside the company.
"Using Slack, you can have a look at what's going on across the organization. So if you work in the marketing team, you can see what the sales people are dealing with," Butterfield said.
Messages regarding compensation reviews or issues dealt by human resources can be sent privately. But Butterfield said the app is not a substitute for email.
"Slack is for internal communication. As the CEO, I do this stuff, I have to deal with investors and partners," Butterfield said. "I spend a lot of time on email actually."
Butterfield said there is a challenge in getting companies to use the app because it requires the conversion of the entire team.
"You can't decide for yourself, 'I'm going to use Slack to communicate with my team,'" he said. "The whole team has to change at once, which is a big task. Once they do it, it tends to be very sticky - people switch, and that's it."
Butterfield also discussed his company's unique hiring process. When looking for new hires, he said he looks for empathy, which creates a more positive work atmosphere and greater focus on its customers.
"If we want to fulfill our mission, it's a lot easier when you have a high degree of empathy," he said.
Thanks for reading CBS NEWS.
Create your free account or log in
for more features.