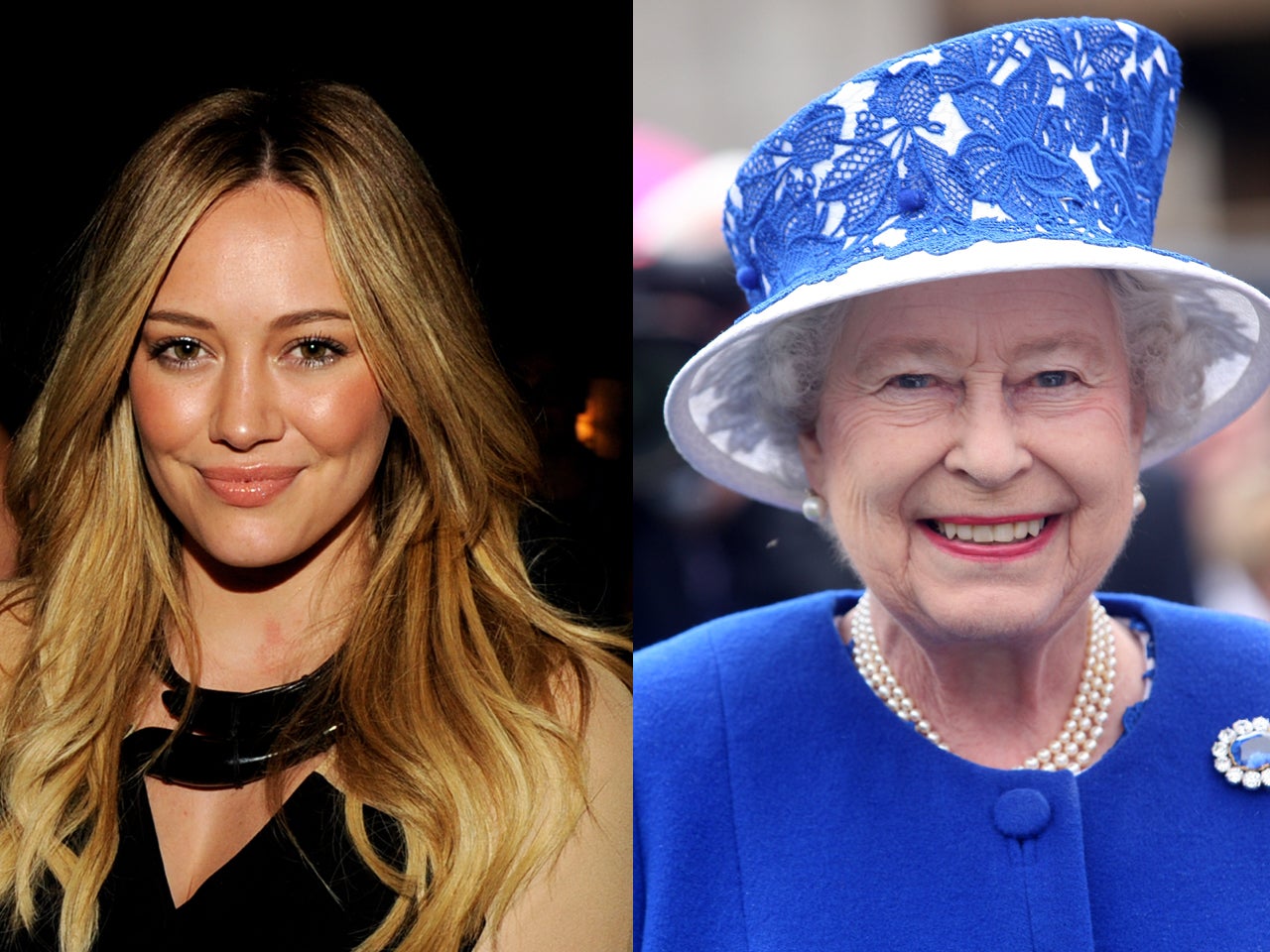 Celebrity royalty: Hilary Duff named "most royal" U.S. celebrity
(CBS News) Hilary Duff has been named America's "most royal" celebrity, according to a new study by FindMyPast.com, which lists her as the U.S. star most closely-related to Britain's Queen Elizabeth II.
The singer/actress tops the genealogy site's new top 20 list of "American Entertainment Royalty."
Pictures: The "most royal" U.S. celebs
Duff's "gateway ancestor," according to the site, is Alexander Spotswood (1676-1740), an officer in the British Army, a Lieutenant Governor of Virginia and the 10th great-grandson of Edward III.
A gateway ancestor is a person with a long-proven descent from royalty.
Duff, 24, is also a descendant of Catherine Car, a woman believed by some historians to be the illegitimate daughter of Henry VIII.
As the monarch's 18th cousin, Duff beats second-place royal celebrity Brooke Shields, the Queen's 18th cousin once removed, followed by actor-siblings Maggie and Jake Gyllenhaal, who are 19th cousins to the queen, according to the site.
Shields, for example, is a descendant of King Henry IV of France, who died in 1610. The actress and John of Gaunt, 1st Duke of Lancaster and son of England's Edward III, share common ancestory with the queen. Shield's ancestor is Gaunt's French wife, Blanche, reports the website.
"These are all folks the queen should ask to her next family reunion," said Josh Taylor, the genealogist who analyzed the data for FindMyPast.com. "They are all related to her, albeit distantly, in documented ways. But we thought it would be fun to work out who actually had the closest kinship to the queen."
The ranking of the queen's closest relations also includes Paris Hilton, Beyonce, Brad Pitt, Alec Baldwin and Ellen DeGeneres.
"Millions of Americans, of course, are descended from royalty," added Taylor. "The truth is that you too could well have royal blood."
Thanks for reading CBS NEWS.
Create your free account or log in
for more features.