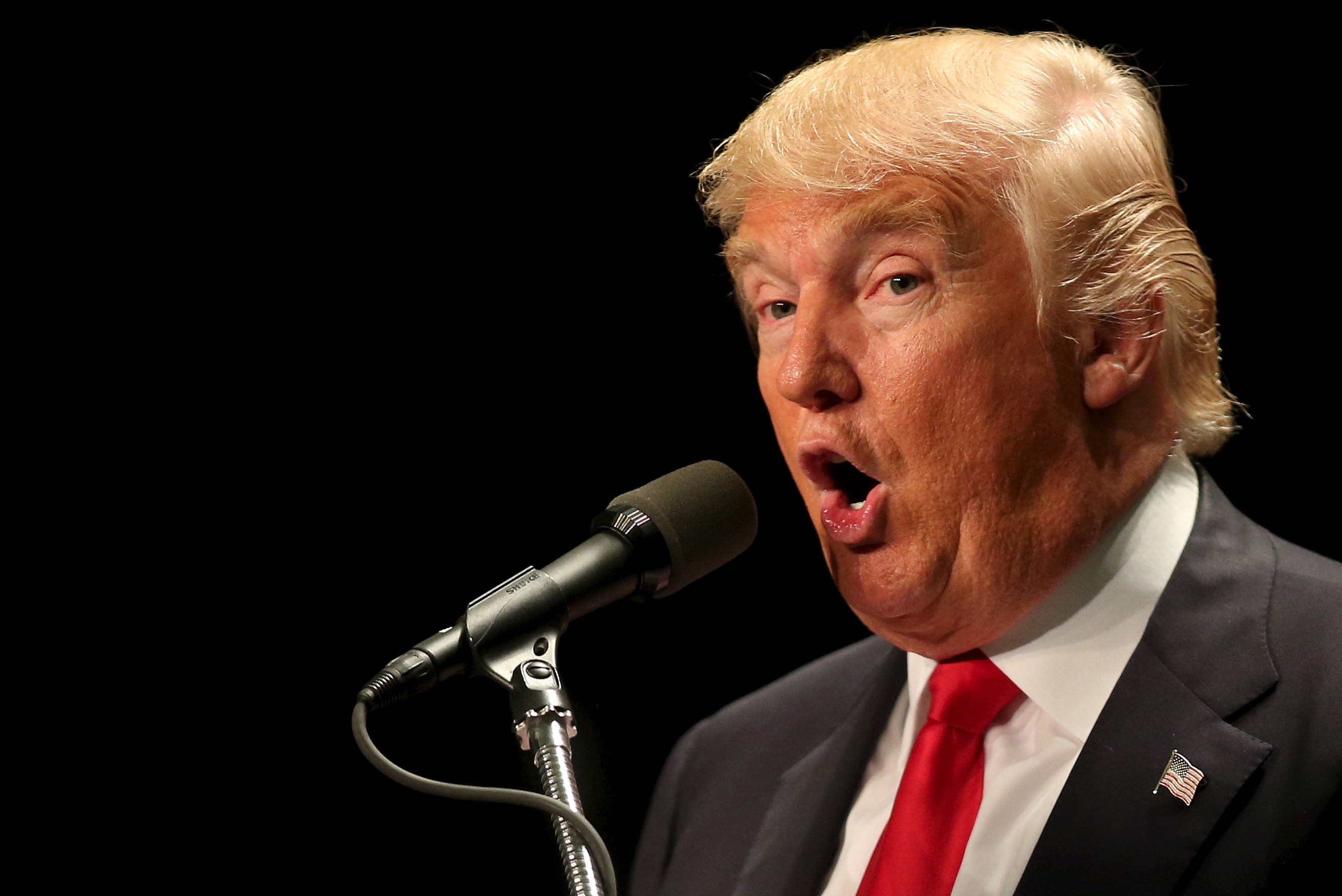 CBS News poll shows change in Trump-Cruz gap
By Anthony Salvanto, Fred Backus, Sarah Dutton andJennifer De Pinto
Where the Race Stands
Nationally, Donald Trump still has a double digit lead over his nearest competitor Ted Cruz, but his margin over Cruz has decreased. Now, 42 percent of Republican primary voters nationally would like to see Donald Trump as the Republican Party's nominee, while 29 percent support Ted Cruz, and 18 percent back John Kasich.
Last month, Trump's lead over Cruz was 20 points, but now it's dropped to 13 points. Trump's margin against Cruz has tightened among men, very conservative voters and those with incomes over $50,000.
Trump continues to receive support from a wide swath of Republican primary voters. He leads among men, with 44 percent, compared to 31 percent for Cruz and 18 percent for Kasich. He also leads among women, 44 percent, to 29 percent for Cruz and 19 percent for Kasich. Republicans, independents, white evangelicals, and non-college graduates also prefer Trump.
But Cruz leads among very conservative voters -- with 46 percent, compared to 40 percent for Trump -- and those who attend religious services weekly, and the race is close among those with a college degree.
If Kasich were to drop out and the choice was between Donald Trump and Ted Cruz, Trump would still lead by 10 percentage points, 48 percent to 38 percent.
Republican voters' expectations about their party's nominee have changed a bit since March. While Donald Trump is expected to win the nomination by six in ten Republican primary voters, that is down from 77 percent last month. Twenty-two percent now expect Ted Cruz to be their party's nominee, double the percentage last month.
A Contested Convention
Sixty-three percent of Trump's supporters say that if he earns more delegates than the other candidates but does not become the party nominee, then he should run as an independent or third party candidate. Among Republican primary voters overall, a third think in that case he should run independently.
If none of the Republican candidates receive a majority of their party's delegates by the Republican nominating convention in July, it's possible that a candidate who has not received the most delegates could become the Republican nominee. If that happens, 63 percent of Republican primary voters think it would be bad for the Republican Party, including 80 percent of Trump supporters and half of those supporting either Ted Cruz or John Kasich.
Perhaps reflecting the heated state of the race, these Republican primary voters don't see a single candidate as a party unifier. Each of the three candidates is viewed by a similar percentage as likely to bring the different factions of the Republican Party together.
Candidate Qualities
Trump has proudly talked about self-financing his campaign, and most Republican primary voters (58 percent) think special interests have not much or no influence on him -- far more than say the same for either Cruz (17 percent) or Kasich (19 percent).
By a large -- and growing -- margin, Trump is seen as the candidate most likely to get things done once he gets to Washington. Over half, 52 percent, choose Trump on this measure, while 25 percent choose Cruz and 17 percent say Kasich.
About seven in ten Republican primary voters think Trump says what he believes. Far fewer say that about Cruz or Kasich; 52 percent think Cruz says what people want to hear, and 40 percent say that about Kasich. Trump is also most widely seen as sharing voters' values, and being prepared for the job of President, although Cruz does well on those measures too.
Candidate Strengths on Issues
Republican primary voters trust Trump the most to handle each of the five issues tested in the poll. He receives the strongest support on handling the economy and illegal immigration, both issues he has emphasized in his campaign. He does worst on foreign policy (with 39 percent), although he still leads Cruz (33 percent) and Kasich (23 percent).
Views of the Republican Candidates
Among Republicans, 49 percent view Donald Trump favorably; less than half have favorable opinions of Ted Cruz or John Kasich. About a third has unfavorable opinions of Trump and Cruz, while 44 percent don't have an opinion of Kasich.
But Trump is viewed more negatively among the broader electorate. Sixty-three percent of registered voters nationwide view Donald Trump unfavorably, a six-point increase from just last month. Trump's unfavorable rating is higher than that of either of his two current competitors.
Of the three Republican candidates, women voters nationwide hold the most negative views of Donald Trump, at 69 percent unfavorable. Forty-eight percent of women have a negative opinion of Cruz, and 20 percent have an unfavorable view of Kasich (although more than half don't have an opinion of him).
Enthusiasm
Forty-one percent of Republican primary voters said that if Donald Trump becomes the nominee, they would support him enthusiastically. Thirty-one percent would enthusiastically support Cruz, and 24 percent would do so if Kasich wins the nomination.
A third of Cruz and Kasich supporters say that if Donald Trump becomes the party nominee, they won't support him. Just 13 percent would do so enthusiastically.
---
This poll was conducted by telephone April 8-12, 2016 among a random sample of 1,320 adults nationwide, including 1,098 registered voters and 399 registered voters likely to vote in a Republican primary. Data collection was conducted on behalf of CBS News by SSRS of Media, PA. Phone numbers were dialed from samples of both standard land-line and cell phones.
The poll employed a random digit dial methodology. For the landline sample, a respondent was randomly selected from all adults in the household. For the cell sample, interviews were conducted with the person who answered the phone.
Interviews were conducted in English and Spanish using live interviewers.
The data have been weighted to reflect U.S. Census figures on demographic variables.
The error due to sampling for results based on the entire sample could be plus or minus three percentage points. The margin of error for the sample of 399 Republican primary voters could be plus or minus six percentage points. The error for other subgroups may be higher and is available by request. The margin of error includes the effects of standard weighting procedures which enlarge sampling error slightly.
Thanks for reading CBS NEWS.
Create your free account or log in
for more features.