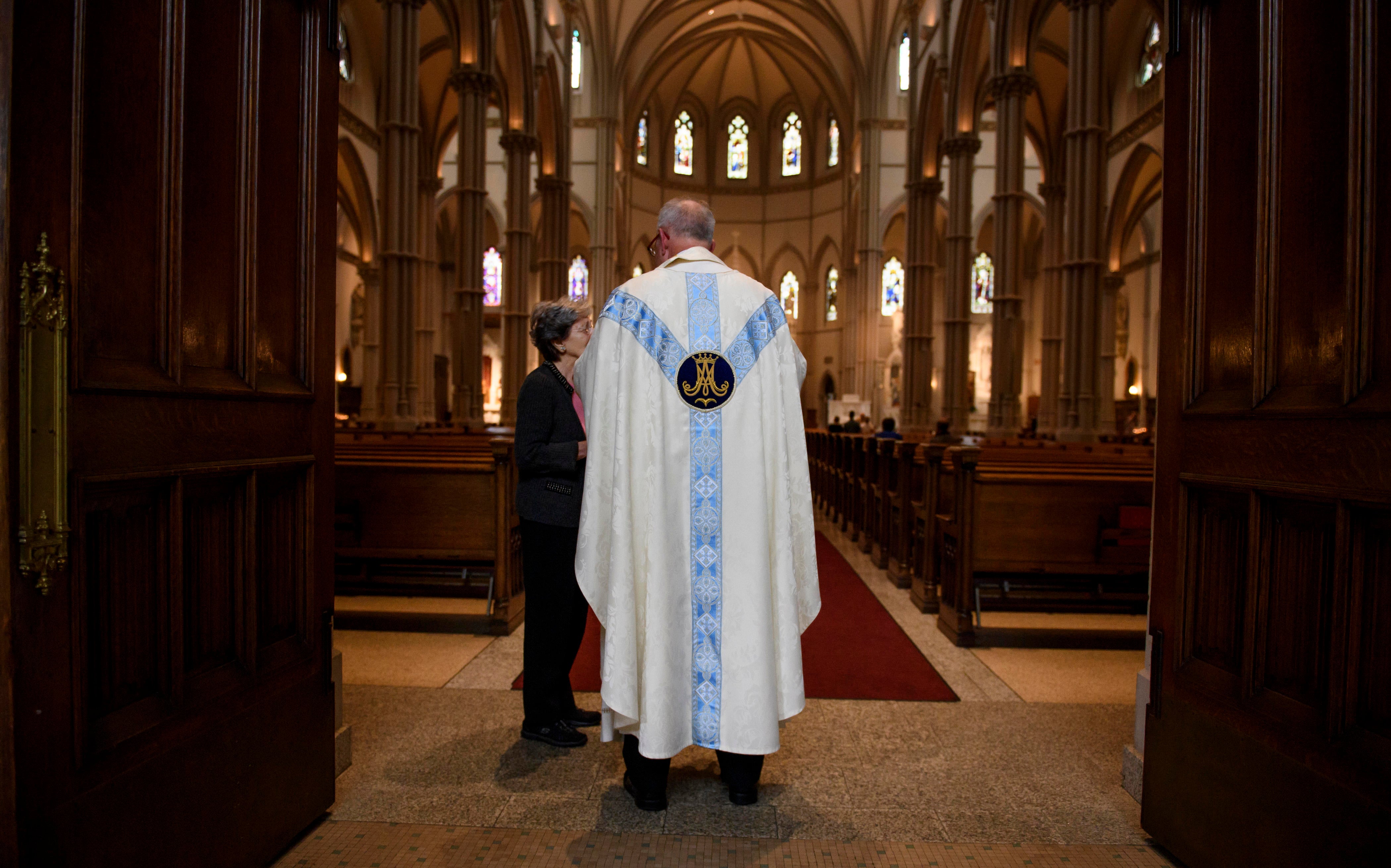 Catholic churches hold "Mass of forgiveness" after priest sex abuse report
NEW YORK -- Sunday marked the first time many Catholics returned to church since a shocking new report about priest sex abuse came to light. Many churches in the Northeast held a "Mass of forgiveness," including St. Patrick's Cathedral, CBS New York reports.
Bishop Ronald Gainer with the Diocese of Harrisburg joined a list of Roman Catholic clergy to pray and ask for forgiveness. It came in reaction to a grand jury report last week in the commonwealth of Pennsylvania that alleged rampant sex abuse affecting more than 1,000 children by 300 priests in six dioceses over the past seven decades.
"In the name of our local church, I voice again my heartfelt sorrow and sincere apology to all survivors of clergy sexual abuse," Gainer said.
Gainer, who is named in the report, is accused of reaching out to the Vatican to protect two of the priests accused of abuse.
The Harrisburg diocese has taken some responsibility for its actions, but the implication of dozens more priests in past decades has victims like Shaun Dougherty speaking out against the church.
"Statues of limitation. Legislative fight. That's it for me. I'm not looking to regain the church," Dougherty said.
Maria Warner of Washington DC attended a "Mass of Forgiveness" at St. Patrick's. She said more healing is needed.
"Now that this has come to light, the church can take the necessary steps to have this never ever happen again," Warner said.
"I think this is a wake-up call for many Catholics throughout the world," Bill Bradt, a Catholic from Naples, Florida, told CBS New York.
"Being a Catholic this week, after hearing about the tragedies that occur inside the Catholic Churc,h is unfortunate," added Steve Golla, who was visiting from San Antonio, Texas.
Even New York's top priest, Timothy Cardinal Dolan, weighed in. He penned a newspaper op-ed stating that he felt "disgusted, hurt and betrayed by the report." Now the focus shifts to the Vatican and what Pope Francis plans to say about all this next week in Ireland when he addresses the World Meeting of Families.
Nationwide, some Catholics are considering varying degrees of a financial boycott, as a way to express their anger over the scandal.
DeMarco Morgan contributed to this report.
Thanks for reading CBS NEWS.
Create your free account or log in
for more features.