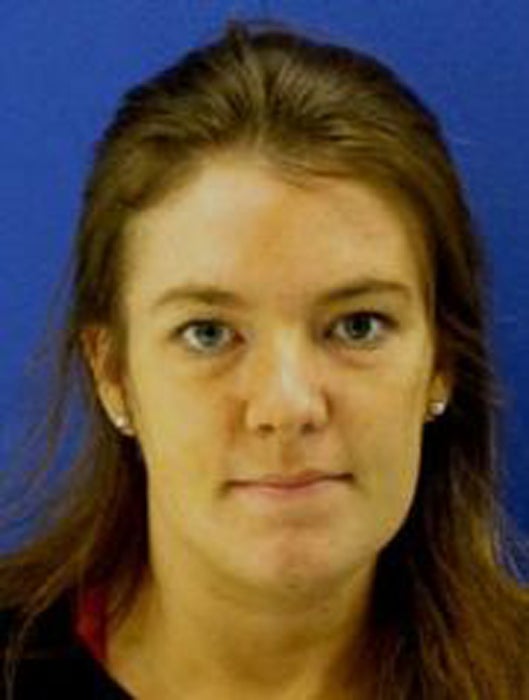 Mother of missing kids tries to escape psychiatric hospital
ROCKVILLE, Md. -- A mother suspected in the disappearance of her two children has repeatedly tried to escape from a maximum-security psychiatric hospital.
Citing court records filed in Montgomery District Court, the Washington Post reports that 29-year-old Catherine Hoggle has tried to escape at least eight times from Clifton T. Perkins Hospital Center in Jessup. Each time, Hoggle grabbed a staff member's security badge and ran toward the door of her locked unit.
Hoggle is charged with neglect, abduction and hindering in the September 2014 disappearance of her children.
Prosecutors say they believe Hoggle is faking incompetency so that the court can release her to the community after a period of time. Her attorney, David Felsen, says prosecutors should accept the psychiatric hospital's opinion that Hoggle has a poor understanding of legal concepts.
Seven months after the disappearance of 3-year-old Sarah and 2-year-old Jacob Hoggle, a hospital doctor stated Catherine Hoggle's "condition improved" and her thoughts were "more organized."
Then, about three months later, her condition suddenly changed. Hoggle was found to be "confused" about the legal process, according to a State Independent Competency Evaluation Request.
Hoggle's husband, Troy Turner, was critical of the psychiatric hospital's evaluations of Hoggle, in an interview with CBS affiliate WUSA.
"She's also even expressed to the judge that she understood the roles everybody plays," Turner said."He has said things to me about you know, even consequences and the difference between the judge and where she is," said Turner.
Turner, Hoggle's mother and aunt all submitted affidavits saying they believe Hoggle is working the system to stay at the hospital or even be released into a halfway house.
But Felsen said in a phone call with WUSA on Saturday that Turner and Hoggle's family are not trained medical staff. He's fighting the state's request to have an evaluation done by a doctor of their choosing.
Felsen argues a doctor of the state's choosing would not be independently done and called the many escape attempts "indicative of her incompetence."
Thanks for reading CBS NEWS.
Create your free account or log in
for more features.