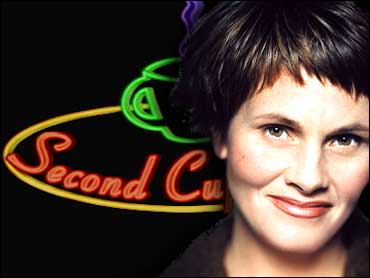 Used for generations for their durability, cast-iron pans are back in style, this time as collectibles. The Saturday Early Show's Collectibles Expert Tony Hyman says some collectors will pay a heavy price for your old pans.
---
One of the most surprising valuables around your home may be cast-iron cookware. Worth from $15 to $1,500, this is stuff you rarely want to sell at a yard sale.

Fortunately, cookware is usually marked on the bottom with the name of the maker and the catalog or size number. Nearly anything made in the U.S. or Canada has some value, with old and unusual items by Griswold and Wagner bringing top dollar.




Find out about other collectibles described by The Saturday Early Show's Tony Hyman in the Collectibles Archive or visit Tony Hyman's Web site.

If you think you have a collectible worth a lot of cash, send an email to sat@cbsnews.com with "What's It Worth?" in the subject line. Or write to "What's It Worth?" The Saturday Early Show, 514 West 57th St., 6th floor, New York, N.Y. 10019.

The only iron skillets that aren't collectible are marked with the numbers 3, 6 and 8. Those were part of every newlywed's starter set. The best frying pan is marked with the number 1. It's a four-inch toy worth $1,000 if you can find one. Some other good fry pans are numbers 2, 11, 13 and 20. Just the lid to a number 13 is worth $500.

Oval skillets, waffle irons, Dutch ovens and roasting pans are worth from $40 to as much as $500 each. Holiday cake molds start at $70, but Santa brings $400. Griswold made more than 200 varieties of muffin and gem pans (a gem is a type of muffin). These can bring from $25 to $2,000 depending on which number it is marked with. A muffin pan called a Turk's Head will put $400 in your pocket.

Be careful, though, as there are two Griswold marks. The smaller of these, about the size of a half-dollar, is too new to have value. Look for the big four-inch emblem.

Ignore anything damaged, cracked, warped, or pitted on the bottom. If it isn't fit for cooking, it isn't fit for collecting.

More information is available through David Smith, a dealer in antique cast-iron cookware and author of The Book of Griswold and Wagner. Visit Smith's Web site at Panman.com or e-mail your questions to david@panman.com.
Thanks for reading CBS NEWS.
Create your free account or log in
for more features.