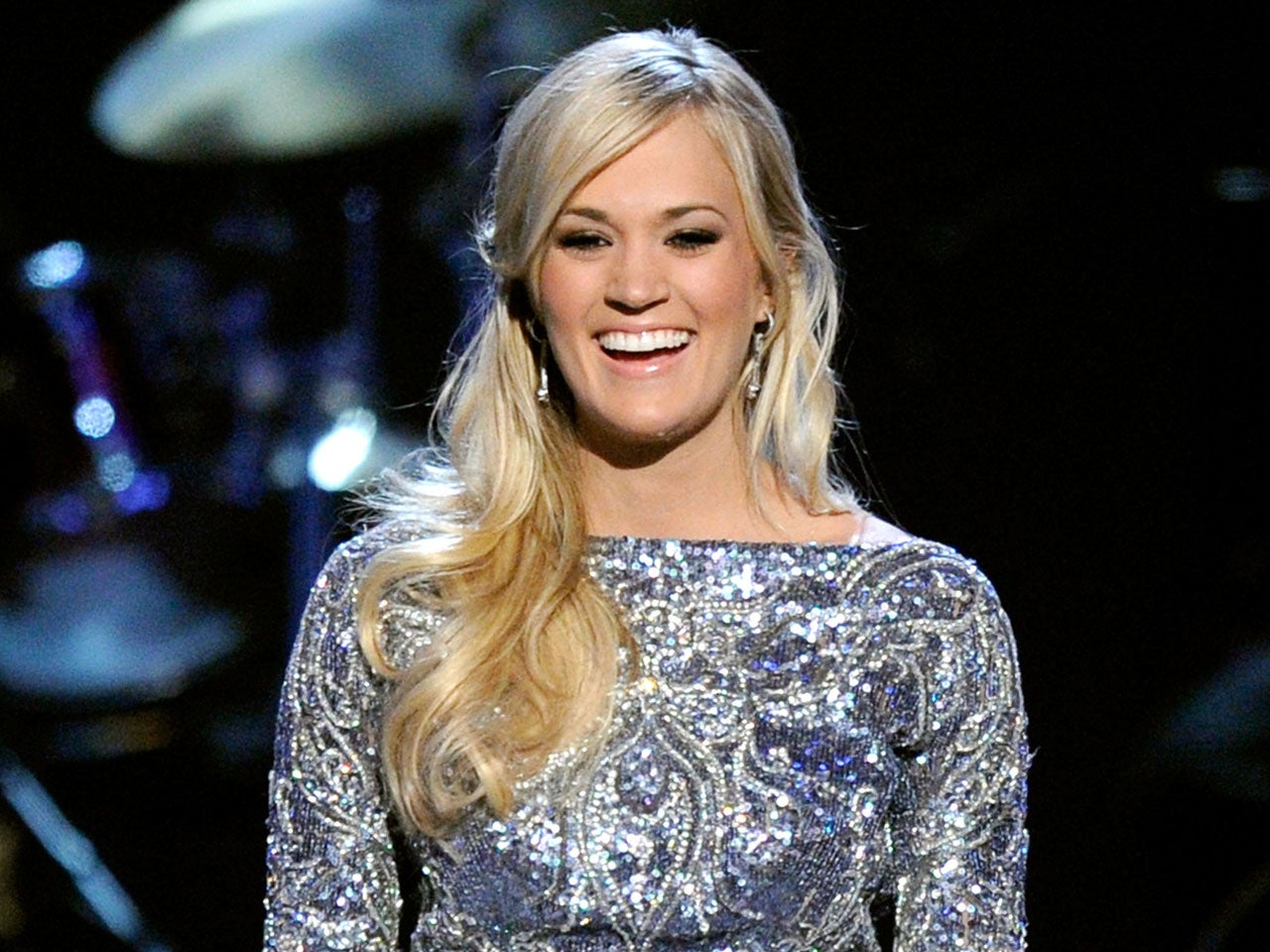 Carrie Underwood makes her acting debut in "Soul Surfer"
(CBS/AP) NASHVILLE, Tenn. - Carrie Underwood is making her big screen debut in "Soul Surfer," which opens in theaters today, and the country star says she is happy with her first acting performance.
Underwood plays youth pastor Sarah Hill, a small but pivotal role in the film, which focuses on the inspirational tale of shark attack survivor Bethany Hamilton.
"I'm happy with myself for the role and for the movie," Underwood said Monday night in Las Vegas where she had just wrapped up taping "ACM Presents Girls' Night Out: Superstar Women of Country." "Am I going to win an Oscar? No. It was so much fun and the important thing is getting the story out there."
Hill becomes a key figure in Hamilton's life and recovery after the attack. Hamilton, then 13, lost her left arm when a 14-foot tiger shark ripped it off while she was surfing with friends in Hawaii.
"Soul Surfer" is the tale of her recovery and triumphant return to the sport she loves.
Underwood says she was transfixed by the story and the message, which made it rise above other scripts and projects she's been pitched - and so far turned down.
The former "American Idol" champion was noncommittal when asked if the movie is the beginning of an acting career, though.
"You never know. I'm not saying anything either way," Underwood said. "I'm very busy with music and that's what I love, that's what I know. But you know this was special. It didn't fit into my schedule at all, but we made time for it. It was so special. So if something else really special came along, I'm not going to say never."
Thanks for reading CBS NEWS.
Create your free account or log in
for more features.