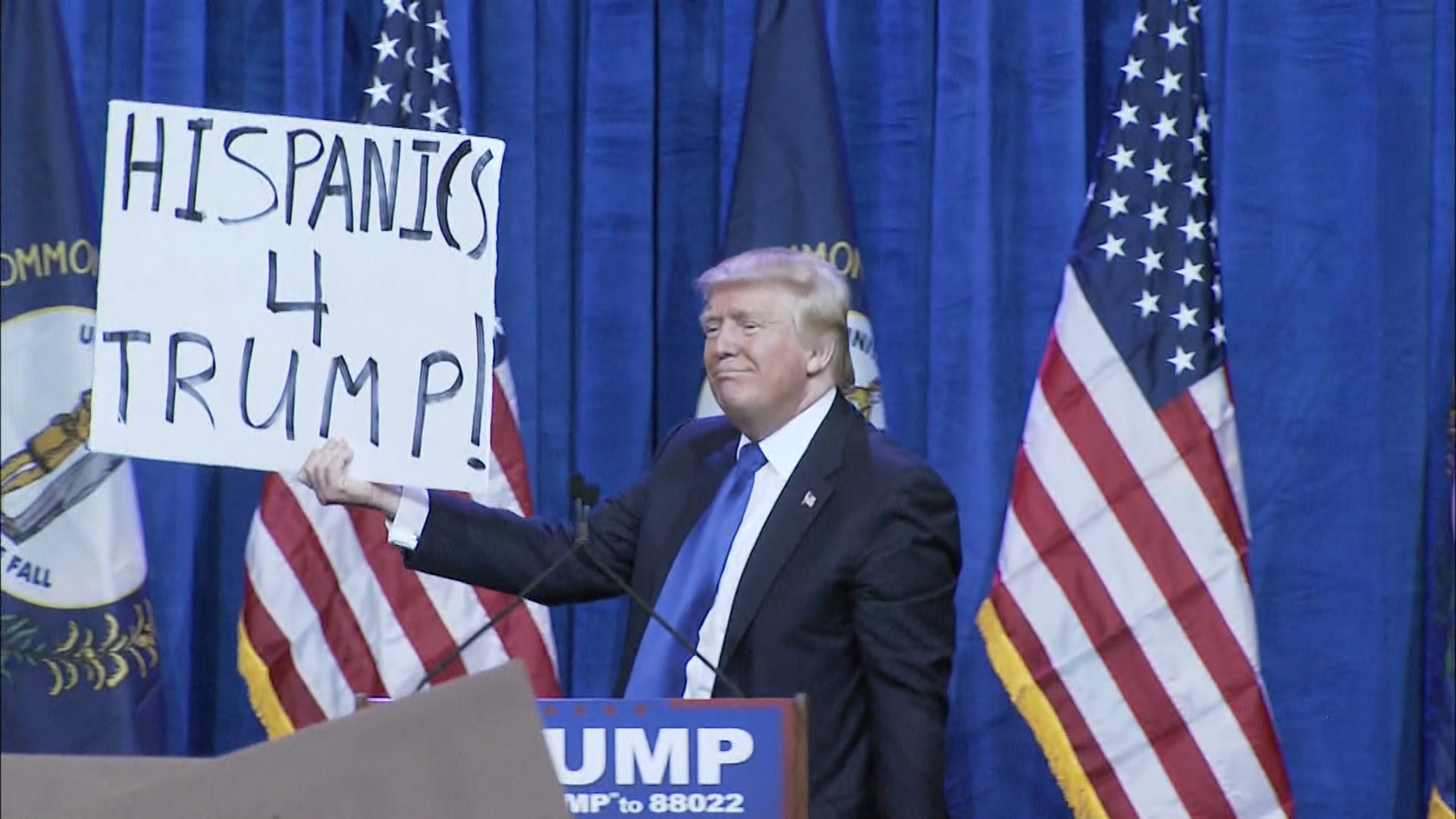 ​Can a Republican win without the Latino vote?
Donald Trump's Republican candidacy has placed the nation's Latino vote in the spotlight, perhaps more so than in any other election in United States history.
While a small but vocal minority of the country's Hispanic voters are rallying behind the New York real estate mogul's strong stances on border security and immigration, most others have been consistently outraged by his comments about Mexicans immigrants being "rapists," responsible for "bringing drugs" and crime across the border.
In a recent CBS News poll, just 10 percent of Hispanic voters said they have a favorable view of Trump.
He didn't help his case with that infamous tweet on Cinco de Mayo, in which Trump proclaimed his love for Hispanics while eating a taco bowl in Trump Tower.
Why does all this matter? Because U.S. demographics are shifting and, with each passing year, Latinos represent a larger and larger share of voters in pivotal states like California and Texas.
What's more, fear and anger over a potential Trump presidency may very well inspire more Latino voters to head to the polls than ever before.
In the CBSN Originals documentary, "Nuestro Amigo: Latinos for Trump," Republican strategist (and fifth generation Mexican-American) Leslie Sanchez tells CBS News correspondent Elaine Quijano that Republicans candidates really need about a third of the Latino vote to win.
"The Latino vote is critical for Republican success," explains Sanchez.
"Back in the '90s, a lot of strategists realized that, if Republicans could get 30 percent of the Hispanic vote, they could win statewide elections. And now, with the growing population, it's really about a third of the support needs to go that way... That's the threshold he would need to hit," she continues, referring specifically to the general election vote in Texas. "Otherwise, you're taking a solidly red state, and actually putting it in a very difficult position. It could turn a slight shade of purple."
One look at the data and you realize she isn't exaggerating the impact Latino voters are likely to have in this campaign and the years to come.
According to the Pew Research Center, a record 27.3 million Latino voters will be eligible to vote in 2016. And as if that figure weren't astounding enough, there's also this: An unprecedented 44 percent of those 27.3 million Latino voters are millennials. That is a huge and formidable voting body of young people, larger than the millennial populations in any of the country's other ethnic and racial groups.
In fact, according to Pew's Statistical Portrait of Hispanics in the United States, the median age among the country's 35 million U.S.-born Latinos is 19 years old, and nearly half are under 18.
Translation: As crucial as the Latino vote is to a candidate's success today, it is poised to become even more so in the future.
Thanks for reading CBS NEWS.
Create your free account or log in
for more features.