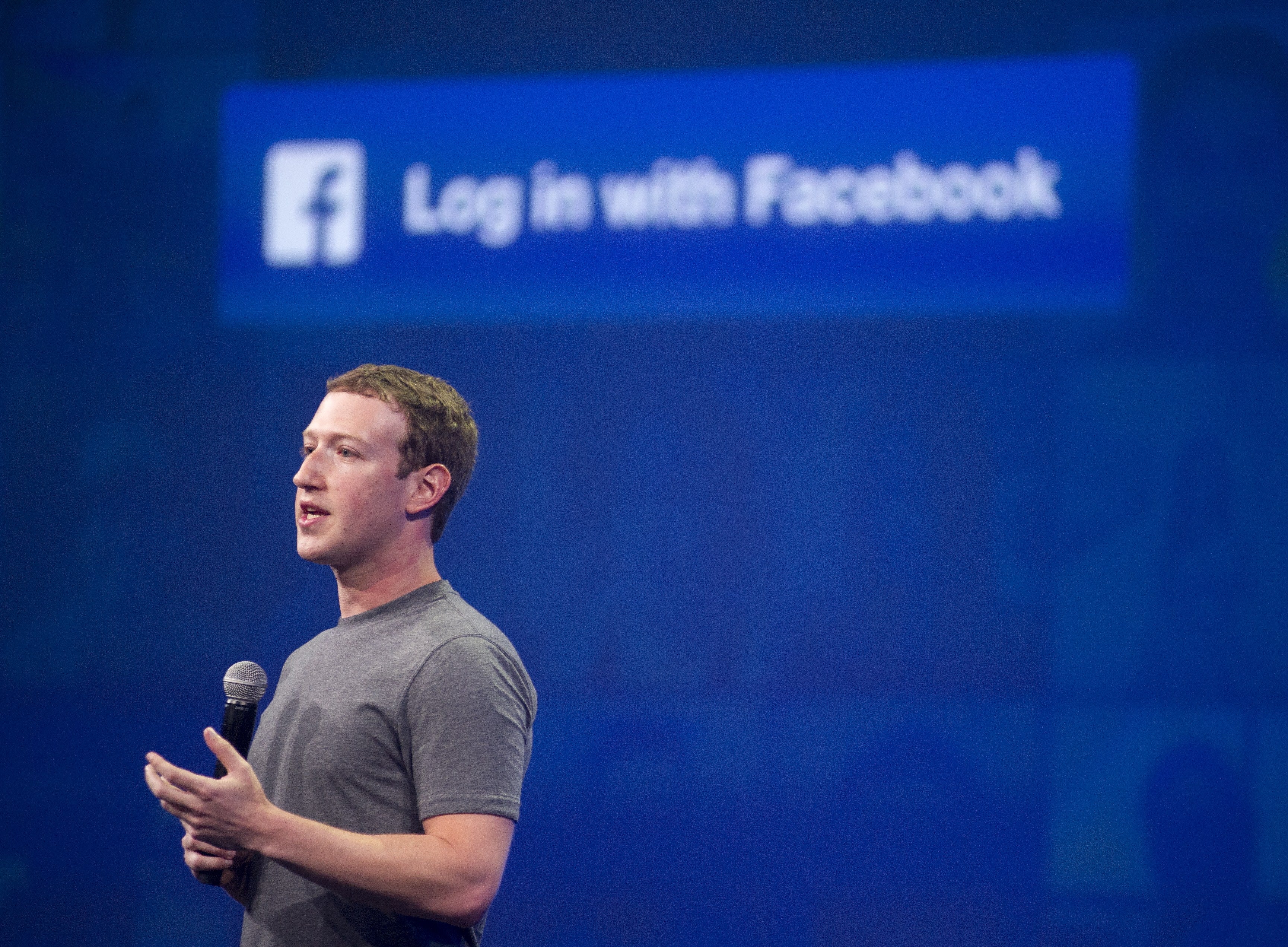 Business leads the way in the fight for LGBT rights
No group seemed to play a bigger role in convincing Indiana lawmakers to alter their religious freedom law to ensure it wasn't used to discriminate against gays and lesbians than the business leaders who went public with their feelings.
Between Apple CEO Tim Cook's op-ed decrying the law in the Washington Post and the Indianapolis-based Angie's List putting a $40 million expansion on hold, the swift and stern reaction of the business community grabbed the attention of lawmakers.
In spite of victories in Indiana and Arkansas, however, CEOs are pushing ahead with efforts to block other state religious freedom bills they see as discriminatory. But even more significant is the fact that a powerful group of business leaders, especially from the tech community, are urging states to add special protections for gays and lesbians.
"Religious freedom, inclusion, and diversity can co-exist and everyone including LGBT people and people of faith should be protected under their states' civil rights laws," a group of more than 100 technology leaders said in a joint statement. "To ensure no one faces discrimination and ensure everyone preserves their right to live out their faith, we call on all legislatures to add sexual orientation and gender identity as protected classes to their civil rights laws and to explicitly forbid discrimination or denial of services to anyone. Anything less will only serve to place barriers between people, create hurdles to creativity and inclusion, and smother the kind of open and transparent society that is necessary to create the jobs of the future."
The list of signers ranges from the CEOs of startups like Airbnb and Square to established technology titans like top executives from Microsoft. On Monday, four more giants in the tech world will join the list: Facebook CEO Mark Zuckerberg and and COO Sheryl Sandberg, as well as Google President Larry Page and Chairman Eric Schmidt.
"It is both historic and unprecedented," Fred Sainz, the vice president for communications and marketing at the Human Rights Campaign told CBS News. "But," he added, "it is not surprising and here is why: the way that they approach this is that the American technology sector is the envy of the world because of the creative environment that is provided for to its employees. It empowers innovation."
Human Rights Campaign (HRC), long a leader in the fight for LGBT rights, has recognized the potency of its alignment with the business world on the issue. It has been actively promoting the growing list of tech CEOs pushing for more LGBT protections. Sainz said that in the past, American businesses objected to increasing LGBT protections, but in a very short time they have come around to proactively advocating for the cause.
"There's no mistaking that when the likes of [Apple CEO] Tim Cook and Larry Page and Eric Schmidt speak, it turns heads, and people have to pay attention because they are the giants of American industry right now," he said.
Businesses can also help HRC as it turns its attention to Texas and South Carolina. Both states already have their own versions of Religious Freedom Restoration Acts, but are looking to amend those laws to strengthen them further in favor of religious liberty.
But the active involvement of business could complicate life for the potential GOP candidates for whom Silicon Valley is a fertile ground for fundraising. So far, most have vocally defended the religious freedom laws and warned about an assault on free speech and Christianity. Jeb Bush, for one, seemed to moderate his view on the issue, saying late last week that he thought that the consensus-based approach Utah took to writing its law - taking the into account the views of both the Mormon church and the gay and lesbian community - was the better path.
And at least one former tech CEO, Carly Fiorina, isn't on board with the direction of the industry.
"When Tim Cook is upset about all the places that he does business because of the way they treat gays and women, he needs to withdraw from 90 percent of the markets that he's in, including China and Saudi Arabia. But I don't hear him being upset about that," Fiorina, the former Hewlett-Packard CEO told the The Wall Street Journal Thursday, echoing her fellow Republicans' remarks and calling the controversy "ginned-up by people who play identity politics."
For at least one young activist who bucks the party on same-sex marriage, the more aggressive involvement of the business community has the potential to start a deeper discussion about social issues.
"I definitely think it will have an impact," Jerri Ann Henry, the campaign manager for Young Conservatives for the Freedom to Marry, told CBS News. "At least it will force, I hope, a thoughtful debate seeing it come from not only the left side, but the business community."
Henry also said she believes that most of the potential GOP candidates are "trying to do is stay wholly committed to constitutionalism" by standing up for people's right to religious freedom.
"I don't know that all of the thoughtful debate that needs to happen has happened yet."
Gregory Angelo, the National Executive Director of Log Cabin Republicans, a GOP group that advocates for LGBT rights, said that he believes it's an issue that not only the GOP candidates will have to deal with, but also Democrats who must reckon with the fact that many Americans support laws that protect religious freedom.
"This is a question that Republicans in 2016 are going to have to answer, [and] its question that Democrats in 2016 are going ot have to answer, especially Hillary Clinton," he said, noting that Bill Clinton signed the original federal Religious Freedom Law in 1993.
But, he added, "I also think we're a long ways off...I don't necessarily think this is going to be a driving number one issue when Americans go to the polls next November."
Thanks for reading CBS NEWS.
Create your free account or log in
for more features.