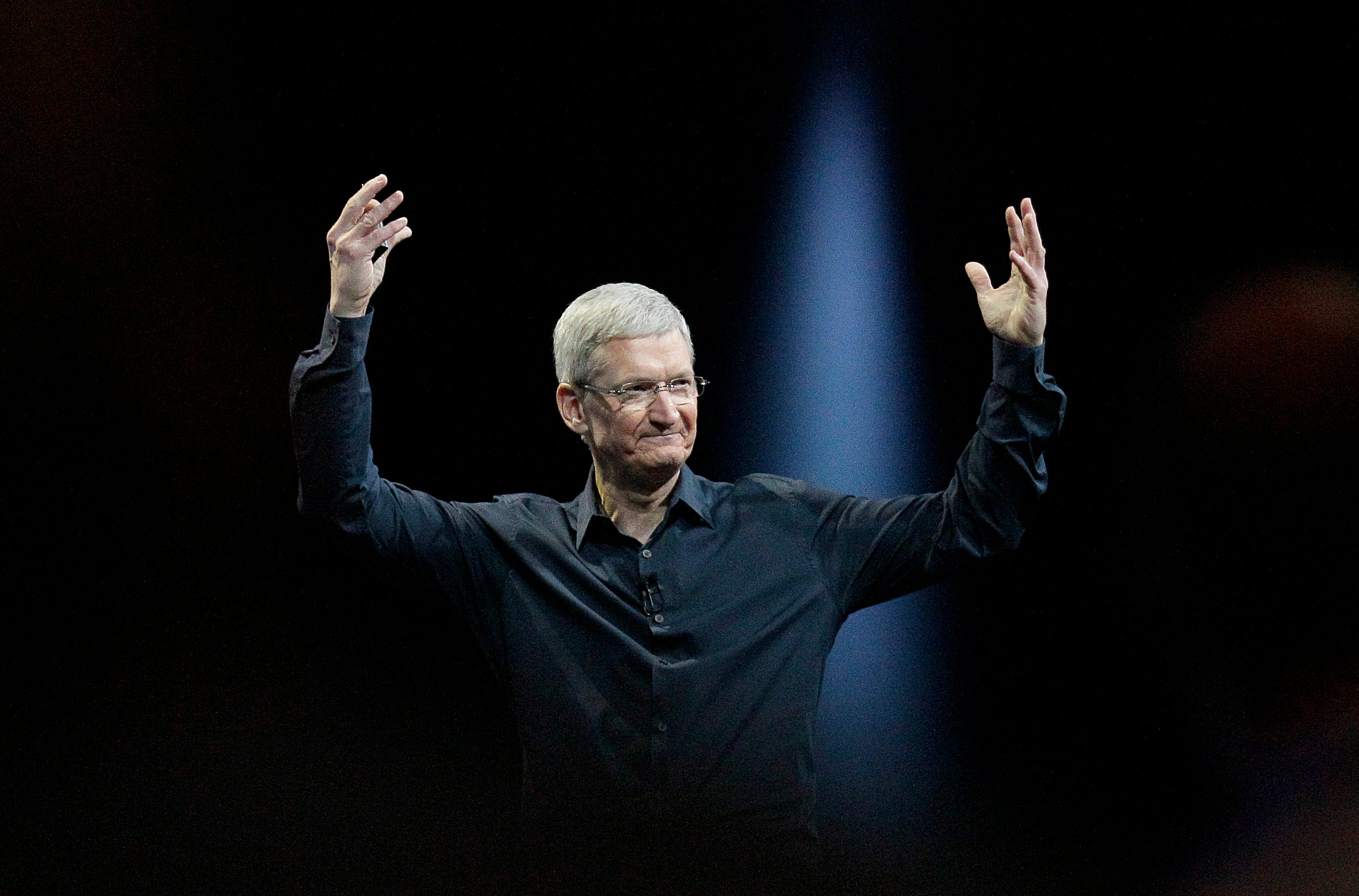 Apple CEO rips "religious freedom" legislation
Protests and boycotts are growing across the nation over an Indiana law that some say discriminates against gay people. Apple CEO Tim Cook is among the high-profile names speaking out against it.
In an opinion piece in the Washington Post, he said, "There's something very dangerous happening in states across the country," reports CBS News correspondent Adriana Diaz.
The law doesn't take effect until July, but it's already having an impact. From Indianapolis to Silicon Valley, backlash over Indiana's Religious Freedom Restoration Act continues to mount.
In the Washington Post op-ed, Cook openly criticized the law and similar legislation across the country that he said "goes against the very principles our nation was founded on."
"On behalf of Apple, I'm standing up to oppose this new wave of legislation wherever it emerges," Cook wrote. "I'm writing in the hopes that many more will join this movement."
The open letter came on the same day Indiana Governor Mike Pence adamantly defended the legislation.
"We simply stepped forward for the purpose of recognizing the religious liberty rights of all the people of Indiana of every faith," Pence said on ABC's "This Week."
At issue -- the message behind the law.
Supporters say it protects a person or business owner from government persecution when following their religious beliefs. But opponents say the measure gives businesses a free pass to refuse gay and lesbian customers on religious grounds.
Cook, who publicly announced his homosexuality last year, said, "As a child, I was baptized in a Baptist church. I was never taught, nor do I believe, that religion should be used as an excuse to discriminate."
Over the weekend, hundreds of protesters took to the State House, while online the hashtag #BoycottIndiana emerged on social media.
With the final four headed to Indianapolis, former NBA star Charles Barkley is urging NCAA officials to move this week's games out of the state.
Restaurant owner Cynthia Wilson is worried how the financial fallout could affect future business.
"We want to be known as the inclusion state, not the exclusion state," she said.
Pence told the Indianapolis Star newspaper he's in talks with legislative leaders and a second bill could be introduced clarifying that the law does not promote discrimination against gays and lesbians.
Consumer review website Angie's List announced it will suspend a planned headquarters expansion in Indianapolis that could have added 1,000 jobs.
Thanks for reading CBS NEWS.
Create your free account or log in
for more features.