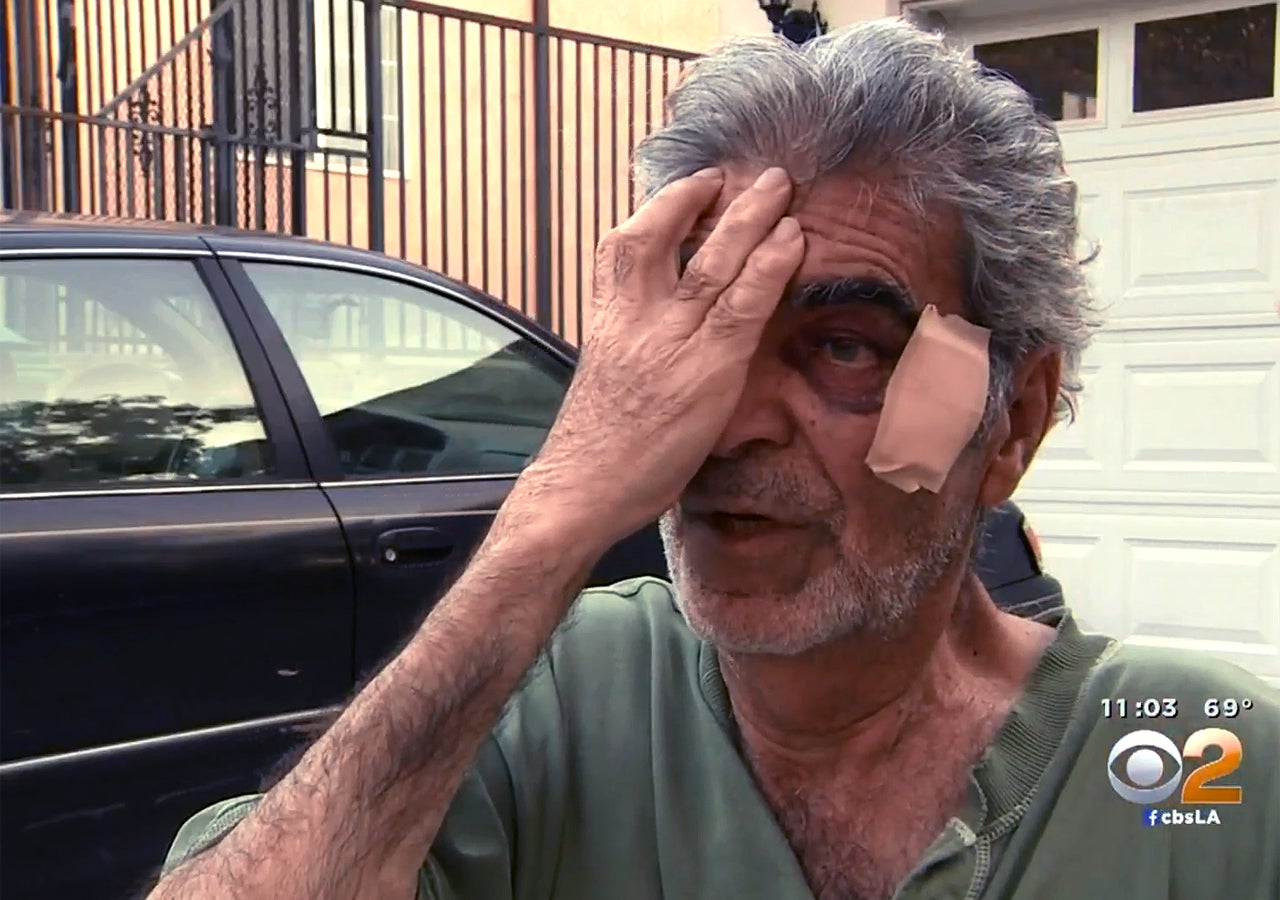 Calif. man charged over Nutella sample attack on elder
BURBANK, Calif. -- A 24-year-old man has been charged with elder abuse after authorities say he punched a 78-year-old man over free Nutella waffle samples at a Los Angeles-area Costco store.
Prosecutors say Derrick Gharabighi, of Burbank, was charged Tuesday. He pleaded not guilty in an afternoon court appearance.
He is being held on $50,000 bail, and he faces a maximum sentence of 11 years in prison if convicted.
The Los Angeles County district attorney's office says he was hoarding samples of the waffles at the Burbank Costco on Sunday morning when 78-year-old Sahak Sahakian told him to take just one.
Prosecutors say Gharabighi then punched the older man in the face.
Police said Sahakian was hospitalized with a 1-inch cut and swelling above his eye.
Sahakian, still wearing a bandage by his left eye, told CBS Los Angeles on Tuesday that he felt dizzy for about 10 minutes after he was struck.
Asked what he felt should happen to his attacker, he told CBSLA, "the government or police have to teach him that this is bad."
Thanks for reading CBS NEWS.
Create your free account or log in
for more features.