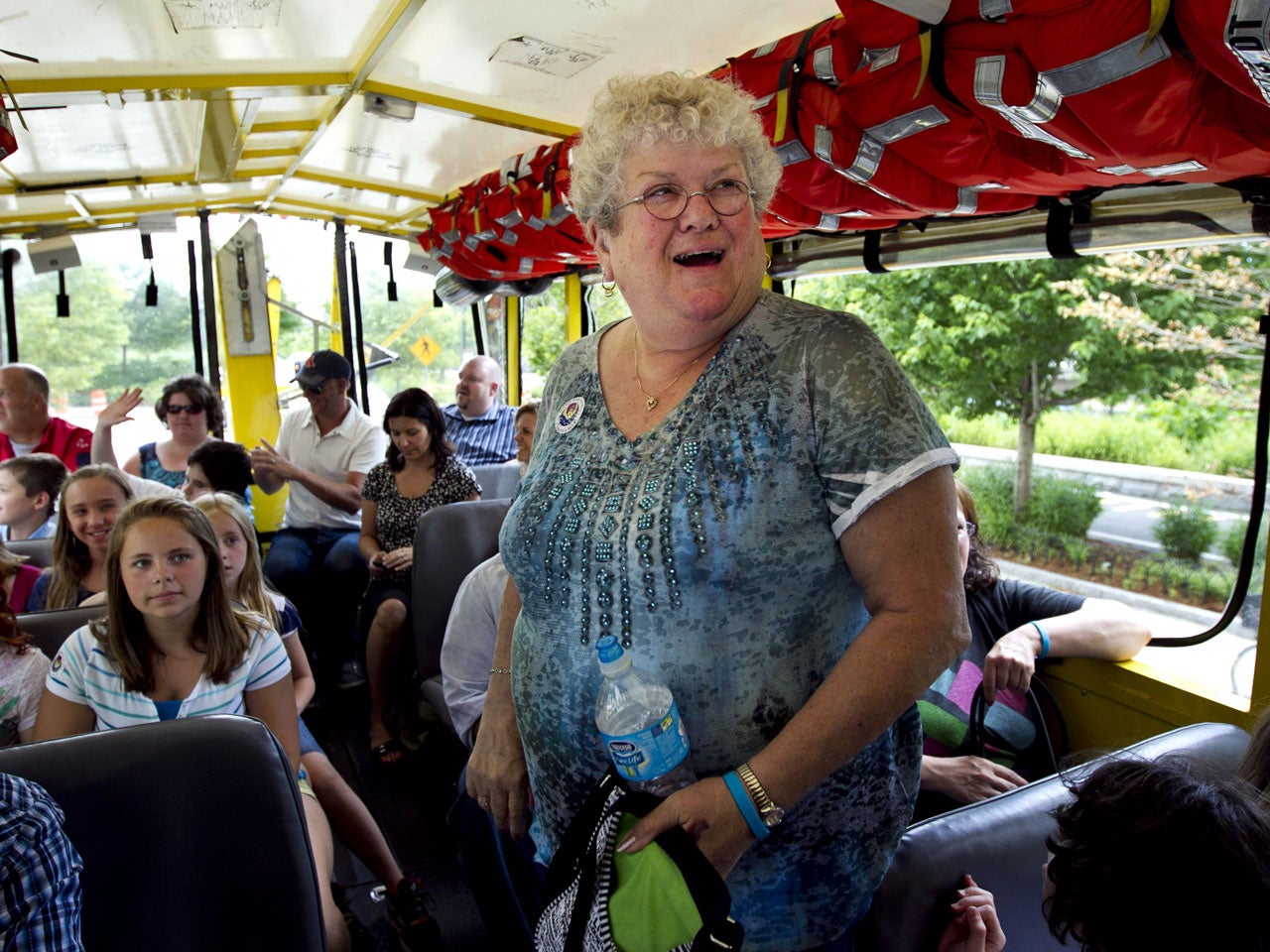 Bullied bus monitor receives $700k check
(CBS/AP) TORONTO - A New York bus monitor who was relentlessly bullied by four middle school students has received more than $700,000 raised by a Canadian man.
Karen Klein, 68, received the check at a ceremony Tuesday in Toronto.
How to spend $500K? Bullied bus monitor eyes options
N.Y. bullied bus monitor Karen Klein retiring
Video of Karen Klein, elderly school bus monitor, being verbally abused goes viral, sparks charity
A spokeswoman for the fundraising site Indiegogo said more than 30,000 people from 84 countries contributed to the fund, which was set up in June. Their sympathies were stirred by a cellphone video of the taunting uploaded to YouTube by a student on the bus. The amount far exceeded the expectations of Max Sidorov, who started the drive with the goal of raising $5,000 to send Klein on vacation.
Two days after Sidorov launched the online fundraiser, donations had already skyrocketed over $500,000. The bus monitor from Greece, N.Y., who made a $15,506 salary from her job at Athena Middle School, said she never saw so much money in her life. She has since retired.
Klein told "CBS This Morning" back in June that she plans on spending a lot of the money on her children. Brian, one of Klein's three grown kids, told CBS News they plan on hiring a financial adviser.
The video shows Klein trying to ignore a stream of profanity, insults and threats from the seventh-grade boys. At one point a student said to Klein, "you don't have a family because they all killed themselves because they don't want to be near you." Klein's oldest son killed himself 10 year ago.
The four students apologized shortly after the video went viral have been suspended for a year from both their middle school and from using regular bus transportation. They are currently enrolled in a special alternative education program and required to complete 50 hours of community service with senior citizens. Klein told The Associated Press she was "fine" with the punishment.
Sidorov, a nutritionist, did not personally know the Kleins when he started the Indiegogo charity. The two met in late June when she invited him to her Greece home.
(Watch: Students bully Karen Klein, get suspended)
Thanks for reading CBS NEWS.
Create your free account or log in
for more features.