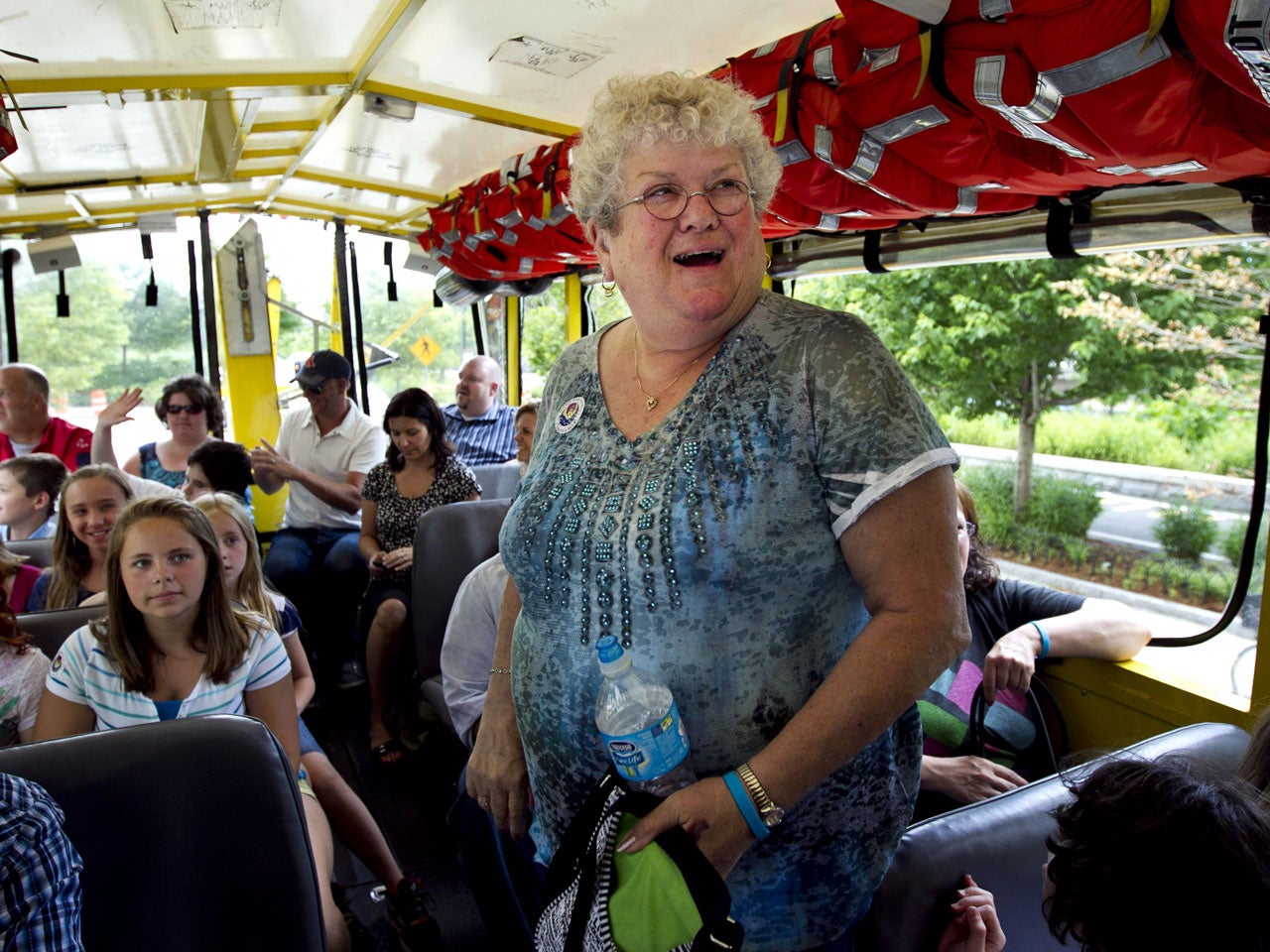 N.Y. bullied bus monitor Karen Klein retiring
(CBS/AP) GREECE, N.Y. - Karen Klein, the New York school bus monitor who was shown in a video being relentlessly bullied by young boys, is retiring.
Karen Klein told The Associated Press on Friday it was a tough decision to leave the job she held for three years but it's time to move on.
Video of Karen Klein, elderly school bus monitor, being verbally abused goes viral, sparks charity
Students suspended in NY bus monitor bullying
Karen Klein's tormenters apologize
Online campaign raises more than $680,000 to send bullied bus monitor on vacation
The 68-year-old suburban Rochester grandmother says she's not quitting because of what happened on the last day of school in June, when four seventh-grade students taunted her with profanity, insults and threats during a school bus run.
A 10-minute video of the episode went viral online and spurred an outpouring of more than $700,000 in donations from all over the world. On the video, one student said to Klein "you don't have a family because they all killed themselves because they don't want to be near you." Klein's oldest son killed himself 10 years ago.
Since then, the four seventh-grade students have been suspended for a year from both their middle school and from using regular bus transportation. They are currently enrolled in a special alternative education program and required to complete 50 hours of community service with senior citizens.
The boys have since apologized to Klein, but she told CBS This Morning: Saturday that she isn't sure they were sincere. She said she didn't want the boys to face criminal punishment, however, since they apologized personally.
"How sincere is a 13-year-old after they've done what they've done? I don't know. I hope they're sincere. I hope they have learned a lesson. And I hope they can go on with their life as a nicer person," Klein said on the program.
Thanks for reading CBS NEWS.
Create your free account or log in
for more features.