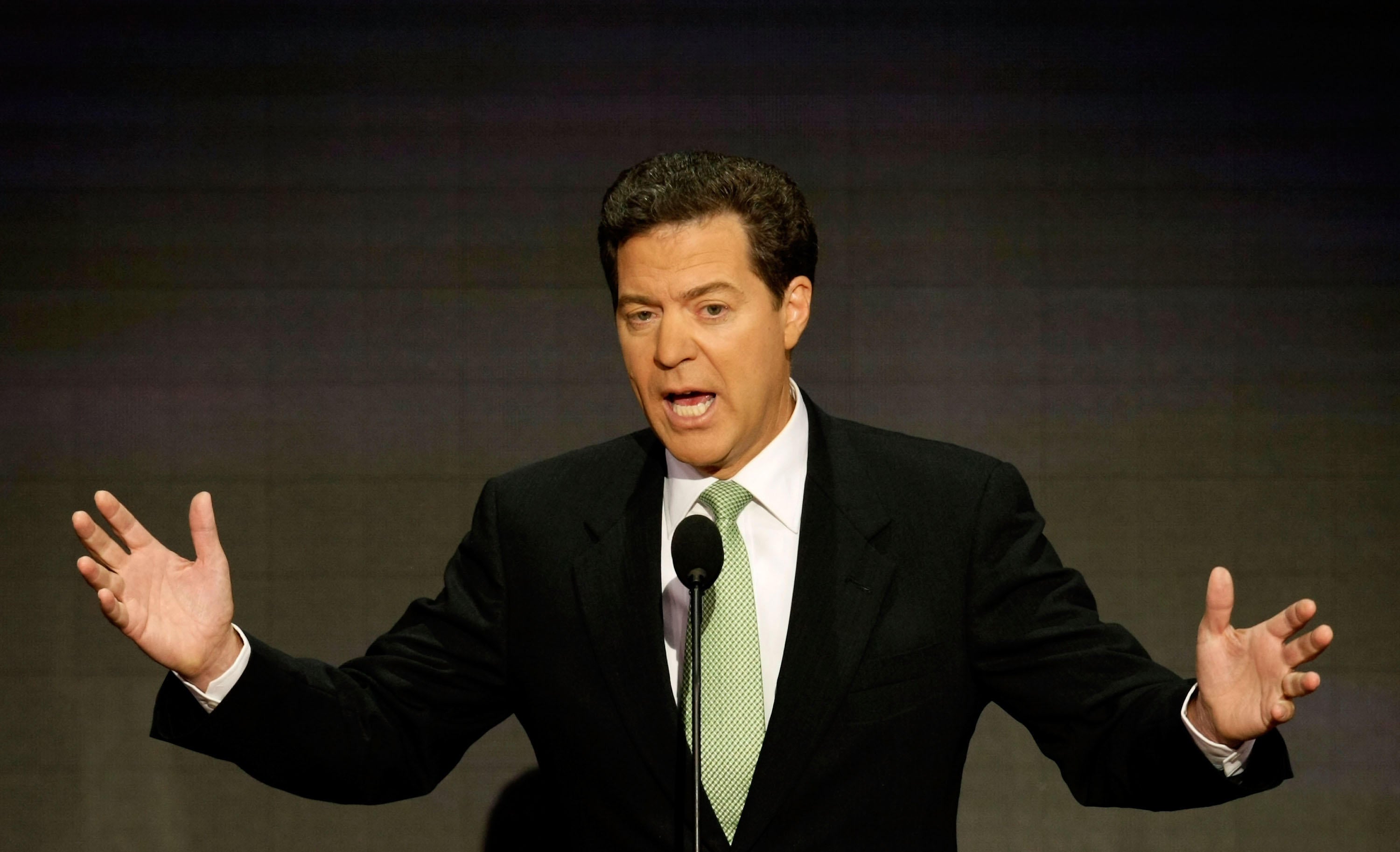 Brownback nominated to serve as ambassador-at-large for international religious freedom
President Donald Trump will nominate Kansas Gov. Sam Brownback to serve as ambassador-at-large for international religious freedom.
If confirmed by the Senate, he'll run the State Department's Office of International Religious Freedom.
Brownback is a former U.S. senator and representative. The White House said in a statement announcing his nomination, while serving as a member of the Senate, Brownback "worked actively on the issue of religious freedom in multiple countries and was a key sponsor of the International Religious Freedom Act of 1998."
Brownback's office isn't saying when he plans to leave office.
Following the announcement, Brownback tweeted that "religious freedom is the first freedom", adding that he was "honored to serve such an important cause."
Brownback spokeswoman Melika Willoughby said the two-term Republican governor would hold a news conference on Thursday.
But Kansas Republican Party Chairman Kelly Arnold said Wednesday he would expect Brownback to resign as governor once he's confirmed by the U.S. Senate. Arnold said that would likely be in the fall.
Brownback's departure would elevate Lt. Gov. Jeff Colyer to governor.
The chairman of the Kansas Republican Party says Gov. Sam Brownback will be remembered as a governor who advanced conservative goals on abortion, gun rights and tax cuts.
But a top Democrat says Brownback will be thought of as an unpopular governor who engineered a failed tax-cutting experiment.
Kansas Senate Democratic Leader Anthony Hensley of Topeka says Brownback's legacy will be the budget problems caused by income tax cuts the governor advocated.
But state GOP Chairman Kelly Arnold says no one will know how well the tax cuts would have worked because lawmakers rolled them back this year over Brownback's veto.
Thanks for reading CBS NEWS.
Create your free account or log in
for more features.