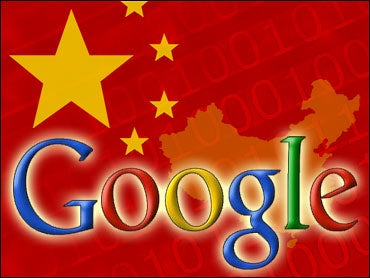 Brin Urges U.S. to Pressure China
Google co-founder Sergey Brin urged the United States government to pressure China to rethink its censorship of the Internet.
In an interview with The Guardian, Brin said that he hopes the issue is made "a high priority."
"Human rights issues deserve equal time to the trade issues that are high priority now … I hope this gets taken seriously," Brin said.
On Monday, Google announced that it was closing its Internet search operations in the country and was routing users to its uncensored search engine in Hong Kong.
Brin told The Guardian that China's regulation of the Internet had, essentially, become an impediment to free trade.
"Since services and information are our most successful exports, if regulations in China effectively prevent us from being competitive, then they are a trade barrier," he told the paper.
That move has infuriated China, which continued its week-long criticism of Google.
The People's Daily newspaper on Wednesday accused Google in a front-page commentary of cooperating with U.S. intelligence forces and suggesting its decision to move its search engine to Hong Kong was a salvo by U.S. Internet warriors.
"Considering the United States' big push in recent years to prepare for Internet war, perhaps this could be an exploratory pre-dawn battle," said the commentary in the newspaper's overseas edition.
Meanwhile, Tianya.cn, a popular portal with 32 million registered users, said it was taking full control over social networking and question-and-answer services operated jointly with Google. A company spokesman declined to say if the government exerted pressure but said in a statement that the takeover was being done to ``guarantee each product, normal business and good operations."
More on Google in China
Google Defies China on Web Censorship
China's State-Run Media Chastise Google
Google Partners in China Get Antsy
Report: Google Taps NSA for Cyber Defense
Google Not Only Target of China Hackers
In a separate interview with the Wall Street Journal's online edition on Wednesday, Brin, who was born in Moscow in 1973, drew a parallel between the repression his family experienced in the Soviet Union and China. Brin, whose family left for America when he was six, said that China has "made great strides against poverty and whatnot" but that in some aspects of their policy, particularly with respect to censorship, with respect to surveillance of dissidents, I see the same earmarks of totalitarianism, and I find that personally quite troubling."
Brin's comments came as GoDaddy, the world's biggest domain name registration company, was preparing to inform officials in Washington that it planned to stop taking new registrations in China because of new government regulations requiring applicants to supply more personal data.
Thanks for reading CBS NEWS.
Create your free account or log in
for more features.