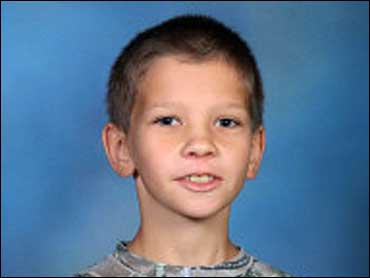 Boy, 13, Kills Brother, 10, With Dad's Gun
A 13-year-old South Carolina boy was charged Tuesday with shooting his 10-year-old brother to death after they argued over who got to sit in bed to watch a movie on a snow day, authorities said.
The boys' father, 44-year-old Gary Roberts, was charged with unlawful neglect because he left a loaded rifle leaning against the wall of a bedroom while running errands, Kershaw County Sheriff's Capt. David Thomley said.
"It wasn't in a closet, it didn't have a gun lock on it," Thomley said. "It was just sitting there, loaded."
Gayloyd Roberts, 10, was shot Monday afternoon in the neighborhood of small houses and mobile homes off U.S. 1 in the tiny town of Cassatt, about 35 miles northeast of Columbia.
Gary Roberts and his wife left their four children at home while they went to the county dump and Wal-Mart, Thomley said. School had been canceled due to the threat of winter weather.
Gayloyd and his 13-year-old brother argued over the seating arrangement for watching the movie, but their 15-year-old sister thought she'd broken up the fight and left the room.
The older brother, whose name has not been released because he is a juvenile, grabbed the .22-caliber rifle and fired once, hitting Gayloyd in the face, Thomley said. He died a short time later at a Columbia hospital.
"It was just a regular fight between brothers, but somehow it escalated," Thomley said.
The sister and an 8-year-old boy also in the home were not injured.
The 13-year-old has been charged with murder, but Thomley said investigators will let prosecutors decide whether to ask a judge to charge him as an adult. He is in a juvenile jail in Columbia awaiting a hearing.
Gary Roberts remains at the Kershaw County jail awaiting a bond hearing. Officials didn't know if the father or son had an attorney and a message left at a listing for the home Tuesday afternoon was not returned.
Kershaw County school officials sent counselors to the schools the victim and suspect attended, spokeswoman Mary Anne Byrd said.
Thomley said the father told investigators he had the gun out to shoot at stray dogs who might threaten his family.
"That's no excuse. We have animal control. He could have just called them," Thomley said.
The enormity of what happened has started to sink in for the teen, but not his parents, the sheriff's investigator said. The mother hasn't been charged because Gary Roberts had the gun last.
"The most disturbing thing is I haven't seen any remorse from the father and the mother," Thomley said.
CBS station WLTX in Columbia spoke to Roberts former foster mother, who asked to remain anonymous.
"After having him for so long, we mourned him leaving our house, and that was rough, but this...I...unimaginable," the woman told WLTX. "I took him to his first day of kindergarten, his first tooth he lost with us," she said. "He learned to ride a bike while he was at our house, he learned to swim.
"He did everything with our family," she said. "He was treated just like I'd given birth to him. There was no difference."

Watch a video from CBS station WLTX
Thanks for reading CBS NEWS.
Create your free account or log in
for more features.