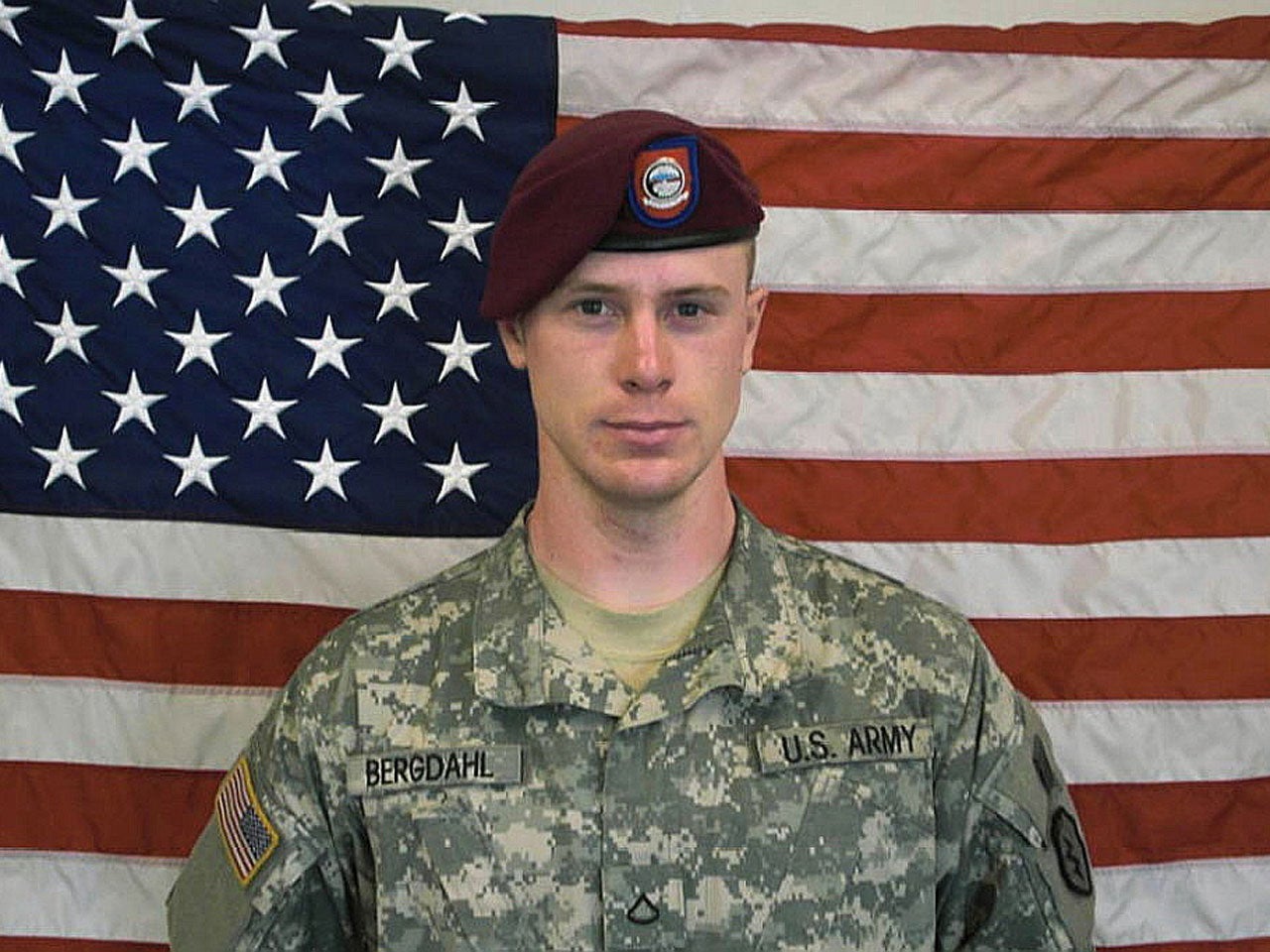 Bergdahl: Leaving post in Afghanistan was "self-sacrifice"
Army Sgt. Bowe Bergdahl said he left a post in Afghanistan in 2009 to draw attention to what he saw as bad decisions by officers above him, according to documents released Wednesday that also show he was diagnosed with a psychiatric disorder.
Attorneys for Bergdahl, who faces charges including desertion, said they released the documents to help counteract negative publicity over the case.
Bergdahl told a general who investigated the case that he hoped to cause an alarm by leaving his post, then walk to a larger base in Afghanistan so he could have an audience with a top commander.
"So, the idea was to -- it was -- literally, it was a sacrificial -- it was a self-sacrifice thing," Bergdahl said, according to the transcript of a 2014 interview with Maj. Gen. Kenneth Dahl.
Another newly released document from July 2015 shows that an Army Sanity Board Evaluation concluded that Bergdahl suffered from schizotypal personality disorder when he left the post. A Mayo Clinic website says people with the disorder have trouble interpreting social cues and can develop significant distrust of others.
Bergdahl faces charges of desertion and misbehavior before the enemy, the latter of which carries up to a life sentence. He was held five years by the Taliban and its allies before a swap involving five Guantanamo Bay detainees, prompting criticism from some in Congress that the move threatened national security.
His military trial had been tentatively scheduled to begin over the summer, but it has been delayed by disagreements over access to classified materials.
Bergdahl's attorney Eugene Fidell said the decision to release the documents was made to fight negative publicity and because prosecutors have already entered part of the interview into the court record.
"The more Americans know about this case, the better," Fidell said in an email.
An Army spokesman didn't immediately respond to an email seeking comment about the new documents after hours Wednesday.
In the interview, Bergdahl expressed misgivings about how he and other soldiers were sent to help retrieve a disabled armored vehicle before encountering explosives and enemy fire that turned a six-hour mission into one lasting several days. None of the men was killed, but Bergdahl said an officer complained they were unshaven upon their return to base.
He said he began to worry that if he didn't say anything, a future bad order could get someone in his platoon killed.
He described coming up with a plan to leave the observation post his platoon was manning: "The only thing that I could see was, I needed to get somebody's attention."
He ruled out going to the media and instead decided to trigger an alarm by sneaking off and then walking to a larger base nearby. He described his thought process, referring to himself in the third-person: "That guy disappears. No one knows what happened to him. That call goes out. It hits every command. Everybody goes, what has happened?"
Within a couple days, he planned to show up at the base: "the Soldier shows up ... People recognize him. They ID him. They go, 'What did you just do?' And that Soldier says, 'I am not saying anything about what I did until I am talking to a general.'"
Instead, he wound up in enemy captivity.
In early March, attorneys for Bergdahl said they may seek a deposition from presidential contender Donald Trump or call him as a witness at a legal proceeding, saying they fear his comments could affect their client's right to a fair trial.
Bergdahl's attorney Army Lt. Col. Franklin Rosenblatt asked Trump in a letter for an interview to discuss the Republican's comments about Bergdahl.
In October, Trump called Bergdahl a "traitor, a no-good traitor, who should have been executed."
Thanks for reading CBS NEWS.
Create your free account or log in
for more features.