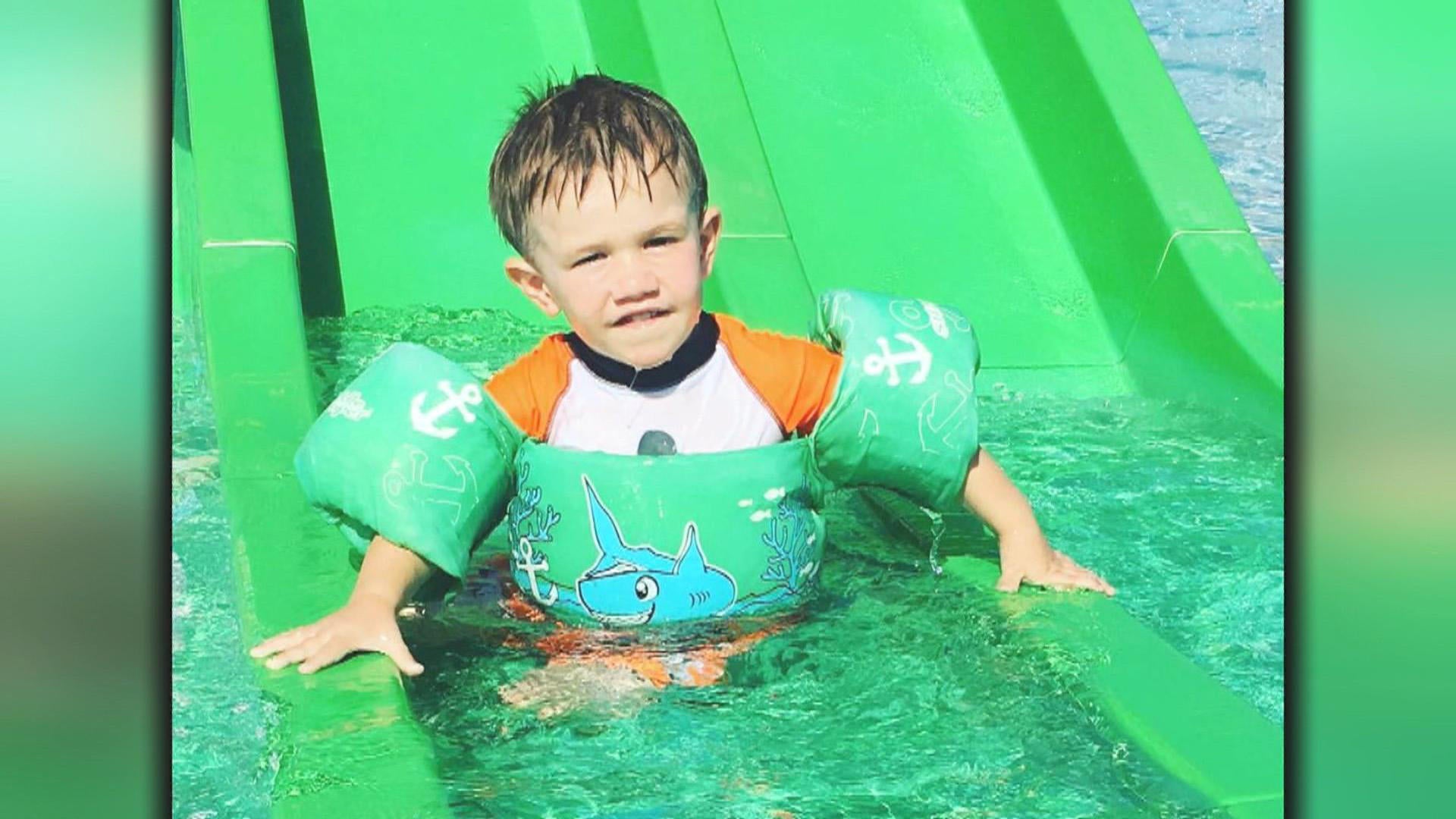 Bode Miller's wife and mom who lost son raising awareness about child drownings
Olympic gold medal skier Bode Miller and his wife, Morgan Beck, said they were "beyond devastated" when their 19-month-old daughter Emeline drowned in a friend's pool on June 10th. That same day, Nicole Hughes lost her three-year-old son, Levi, in a similar drowning accident.
The two mothers want to educate people on how fast children between one and four can drown, a problem they say is misunderstood and rarely discussed.
"I don't know why no one is talking about the drowning that is taking place when kids aren't even swimming," Hughes said. "When it's non-swim time."
After a day at the beach, the Hughes family went back to their rental home, which also had a pool. They showered and had dinner. Nicole and Levi split a brownie for dessert as they waited for the sun to set. In just seconds, tragedy struck.
"I had walked out back on the balcony," Hughes said. "When I looked over the second floor he had somehow gotten out a heavy door, down a flight of stairs and was face down in the deep end."
Hughes and her husband, a doctor, began CPR right away, but it was not enough. Levi died at the hospital.
Meanwhile, unbeknownst to the Hughes, Beck and her 19-month old daughter, whom she and Miller called Emmy, were at a neighbor's house when the toddler somehow fell into a pool and drowned.
On Instagram Tuesday, Beck posted a picture of Emmy, with the words "I pray to God no other parent feels this pain." She also tagged Nicole, writing, "my heart is with you."
"I know so many different families that I have spoken with, you know, including the Millers," Hughes said. "And we just all know how unfortunately now we have this shared heartache."
According to the CDC, 69 percent of children who drown are not actively swimming. And aside from birth defects, drowning is the leading cause of death in children ages 1 to 4.
"We were told that a child can drown in less than one minute," Hughes said. "They sink to the bottom and they immediately gasp and start crying. And all the water immediately gets in their lungs and there's no oxygen. Three-year-olds don't know to hold their breath. They don't know to struggle."
Hughes is calling on the American Academy of Pediatrics to urge pediatricians to educate parents about these unique risks.
"The real truth about drowning, that it is silent," Hughes said. "That it is quick, that it happens when you're not expecting it, "
The Hughes family has started a foundation in their son's honor, "Levi's Legacy," to help raise awareness.
The AAP has guidelines on drowning prevention, but has not yet responded to the family's call for action.
Thanks for reading CBS NEWS.
Create your free account or log in
for more features.