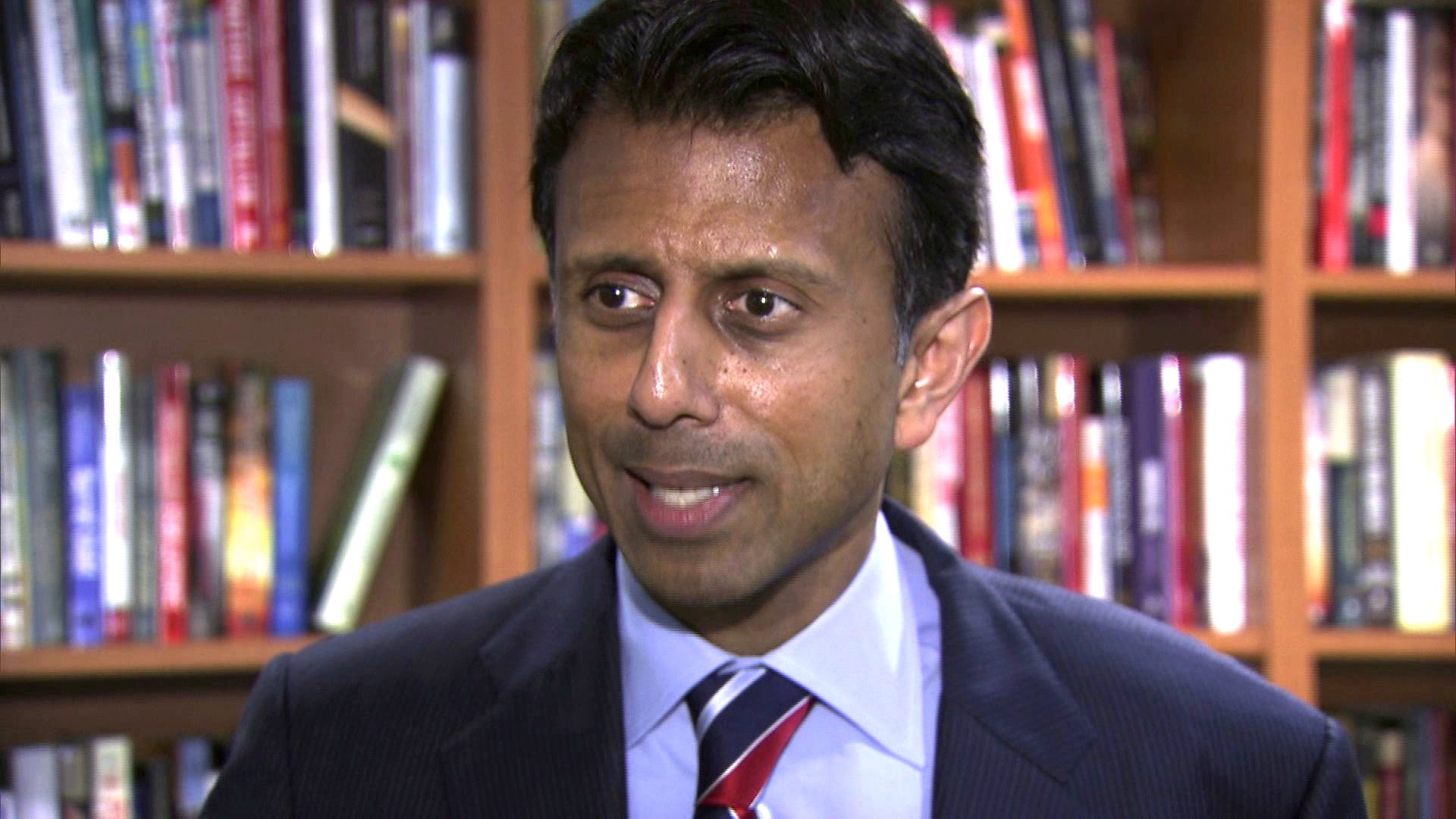 Bobby Jindal: Donald Trump "looks like he's got a squirrel" on his head
After Louisiana Gov. Bobby Jindal delivered a speech slamming his fellow presidential candidate Donald Trump, he sat down with CBS News Chief White House Correspondent Major Garrett to weigh in on Trump's recent insults of yet another Republican candidate, Carly Fiorina.
"I think it's pretty outrageous for him to be attacking anybody's appearance when he looks like he's got a squirrel sitting on his head. I think he should stop attacking other people's appearances," Jindal said.
The full story will air at 6:30 p.m. EDT on the CBS Evening News.
A recent Rolling Stone profile of Trump featured the businessman making fun of Fiorina's looks.
"Look at that face!" he said, according to writer Paul Solotaroff. "Would anyone vote for that? Can you imagine that, the face of our next president?!"
In an interview on Fox News Thursday, Trump insisted that he was "talking about persona," not looks.
Jindal was the latest candidate to come out swinging at the Republican frontrunner Thursday, saying in a speech at the National Press Club that Trump is "absurd" and a "non-serious carnival act."
"Donald Trump is shallow," Jindal said. "Donald Trump is a narcissist and an egomaniac...like all narcissists, Donald Trump is insecure and weak, and afraid of being exposed." He spent several minutes explaining his thesis.
Other candidates who have attacked Trump, including Texas Gov. Rick Perry and South Carolina Sen. Lindsey Graham, have not found that the move helped their poll numbers.
Thanks for reading CBS NEWS.
Create your free account or log in
for more features.