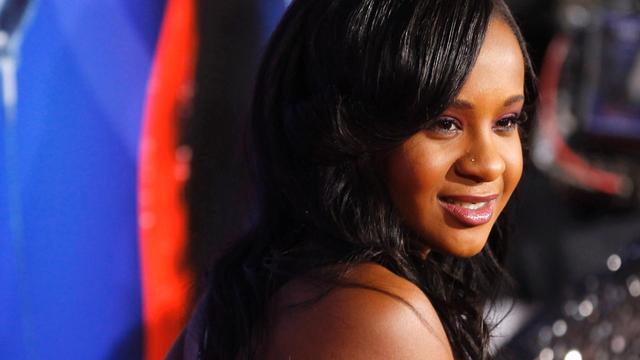 Speculation continues over Bobbi Kristina Brown's condition
Update: Bobby Brown's lawyer released this statement on Thursday: "If we issued a statement every time the media published a false report regarding this matter, that's all we would be doing 24 hours a day. This is false, just as is the vast majority of the other reporting that is currently taking place."
Bobbi Kristina Brown's family members have reportedly gathered to say goodbye, People reported on Thursday.
The news comes just a few days after the 21-year-old daughter of Whitney Houston and Bobby Brown was found unresponsive in a bathtub in a suburban Atlanta town house and rushed to the hospital.
"It's sinking in that this is it, but we're all still praying that God will intervene and heal her body," a family member told People.
ET, though, notes that the family has been there since the weekend.
TMZ, meanwhile, reports that Brown remains on life support and that her father wants to wait until after the weekend to decide what to do.
The last official word about Brown's health came from the family came on Tuesday: "Bobbi Kristina is fighting for her life and is surrounded by immediate family. As her father already stated, we are asking you to honor our request for privacy during this difficult time. Thank you for your prayers, well wishes, and we greatly appreciate your continued support."
A source told ET earlier this week that Brown, who had reportedly been put in a medically induced coma, opened and closed her eyes.
Brown's hospitalization comes nearly three years after her Grammy-winning mom was found dead in a bathtub at the Beverly Hilton hotel on Feb. 11, 2012 -- the day before the Grammy Awards. She was 48.
Earlier this week, a lawyer for Bobby Brown said that Nick Gordon, whom Brown said she had married, was not officially her husband. Thursday marks Bobby Brown's 46th birthday.
Celebrities, including those who knew Houston, have been sending their support and prayers ever since Brown entered the hospital on Saturday.
Thanks for reading CBS NEWS.
Create your free account or log in
for more features.