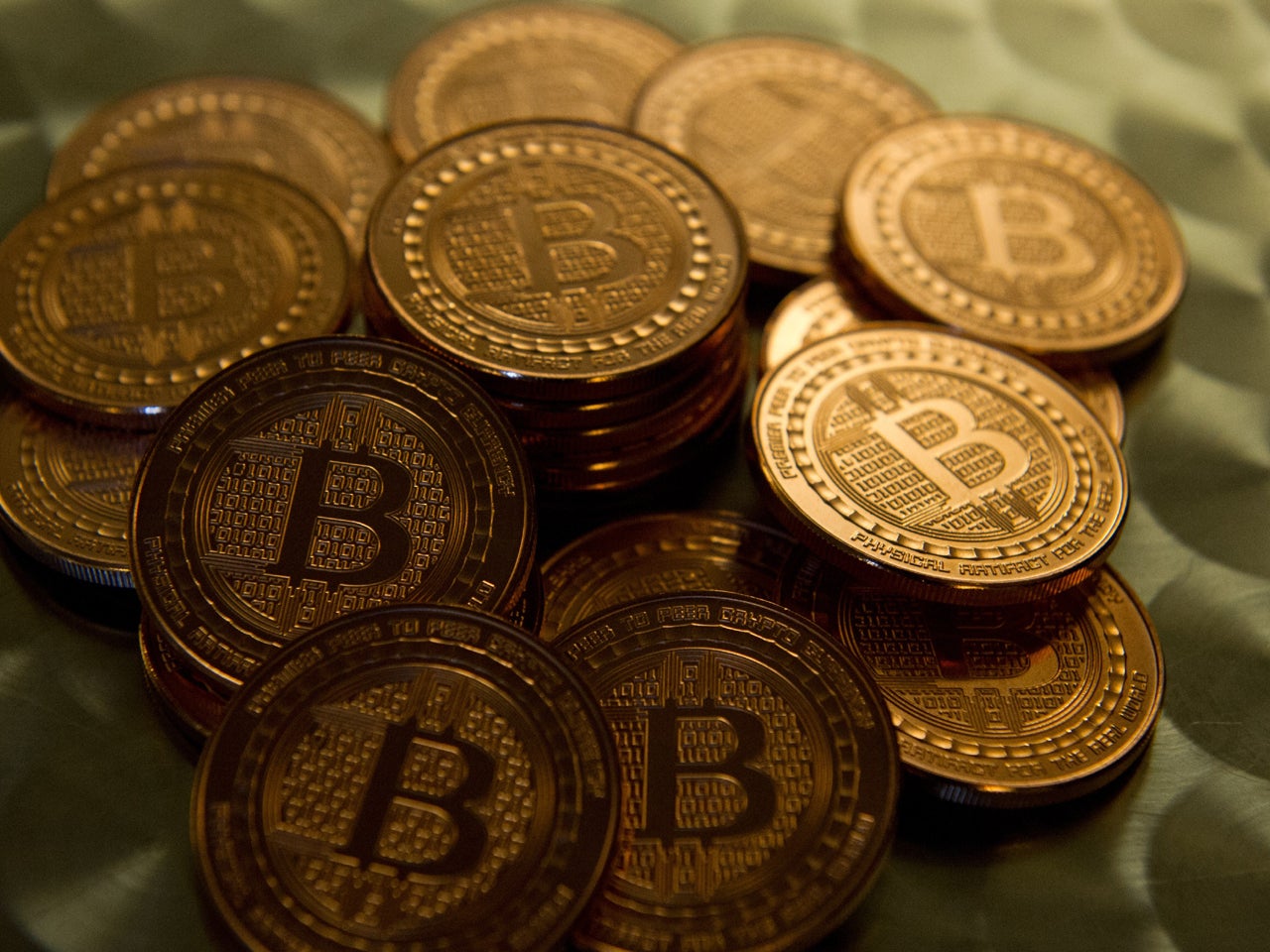 Bitcoin takes another step toward wider acceptance
A month ago, CME Group (CME) chief executive Terrence Duffy said he didn't see a need to list bitcoin futures. But Duffy, who heads the company that operates the New York Mercantile Exchange, has since reversed himself: He announced plans earlier this week to offer the contracts by year-end.
Such is the often-unpredictable nature of the market for bitcoin and other digital currencies, also called cryptocurrencies. In less than a decade, they've morphed from an esoteric idea hatched on the internet to the financial world's mainstream with market valuations that eclipse the economies of some small countries and publicly traded corporations, including Goldman Sachs (GS).
Bitcoin, the largest of all cryptocurrencies, has been on a tear of late, surging 17 percent over the past week to above $6,600 on Wednesday, an all-time high. That indicates many investors are ignoring warnings from JPMorgan (JPM) CEO Jamie Dimon, billionaire Warren Buffett and others Wall Street veterans who argue the bitcoin market is a bubble pumped up by fraud that's bound to burst.
Bitcoin prices were $960 at the start of the year. In 2010, they were 8 cents.
Once the CME Futures contract launches, investing in bitcoin will become easier and more affordable for investors because the coins likely will be priced at a fraction of their current value. It also will enable skeptical investors to place bets that the cryptocurrency will fall, also known as selling short.
"This is going to make people more comfortable and also make the markets more stable," said Abhishek Pitti, CEO of Nucleus, which provides cryptocurrency services. "An institution is coming on board to organize the chaos."
Bitcoin has plenty of fans in the financial world, such as Fidelity Investments CEO Abigail Johnson, whose firm has been "experimenting" with digital currencies for the past three years. Boston-based Fidelity allows some clients to access their digital currency held on the Coinbase exchange through their Fidelity accounts. Fidelity employees can also use bitcoin to make purchases in the employee cafeteria.
In a recent speech to a conference, Johnson said she "loved" bitcoin, its main rival Ethereum and the "blockchain" technology that powers digital currencies, though she noted that many challenges lie ahead.
"What we've realized is that if you only look at this technology through the lens of the problems that exist today, you will not find many compelling use cases -- at least not that can be implemented at scale," she said, adding that she remains a "believer" in digital currencies. "If you are looking for bitcoin to beat Visa at the point of sale today, you are going to be disappointed. If you are looking at this technology as just a faster settlement system for financial transactions ... also disappointing."
As Bloomberg News recently noted, Wall Street banks are taking a cautious approach to cryptocurrencies. Goldman Sachs CEO Lloyd Blankfein said he's "open" to the new technology, while his counterpart at Citigroup (C) John Gerspach is taking "an intense" study of digital money and blockchain.
Still, skeptics such as Kevin Werbach, an associate professor of legal studies and business ethics at the University of Pennsylvania's Wharton School of Business, keep sounding alarm bells about bitcoin's stratospheric rise potentially leading to a dramatic fall.
"I'm not sure which way the futures markets will cut," he said. "Regulated bitcoin derivatives markets will bring in more institutional capital and potentially smooth out volatility through market-making. On the other hand, they'll expose more investors to potentially serious risks."
Werbach added that "we simply don't know to what extent the massive rise in cryptocurrency prices this year reflects fraud, manipulation or a herd mentality around poorly understood investments."
Not surprisingly, financial advisers are getting peppered with questions about bitcoin, from people eager to get in and those wondering when to cash out, as well as those wanting to know what all the buzz is about.
"It's crazy. There are stories out there of young investors who bought bitcoin and now are millionaires," Houston, Texas, adviser Ashley Parker told Financial Advisor IQ. "Even though it's such an unregulated marketplace, cryptocurrency is creating its own unique type of investment euphoria."
Thanks for reading CBS NEWS.
Create your free account or log in
for more features.